I had some sweet potatoes in the fridge that were begging to be used. So I got creative and threw together this quick and easy sweet potato lasagna.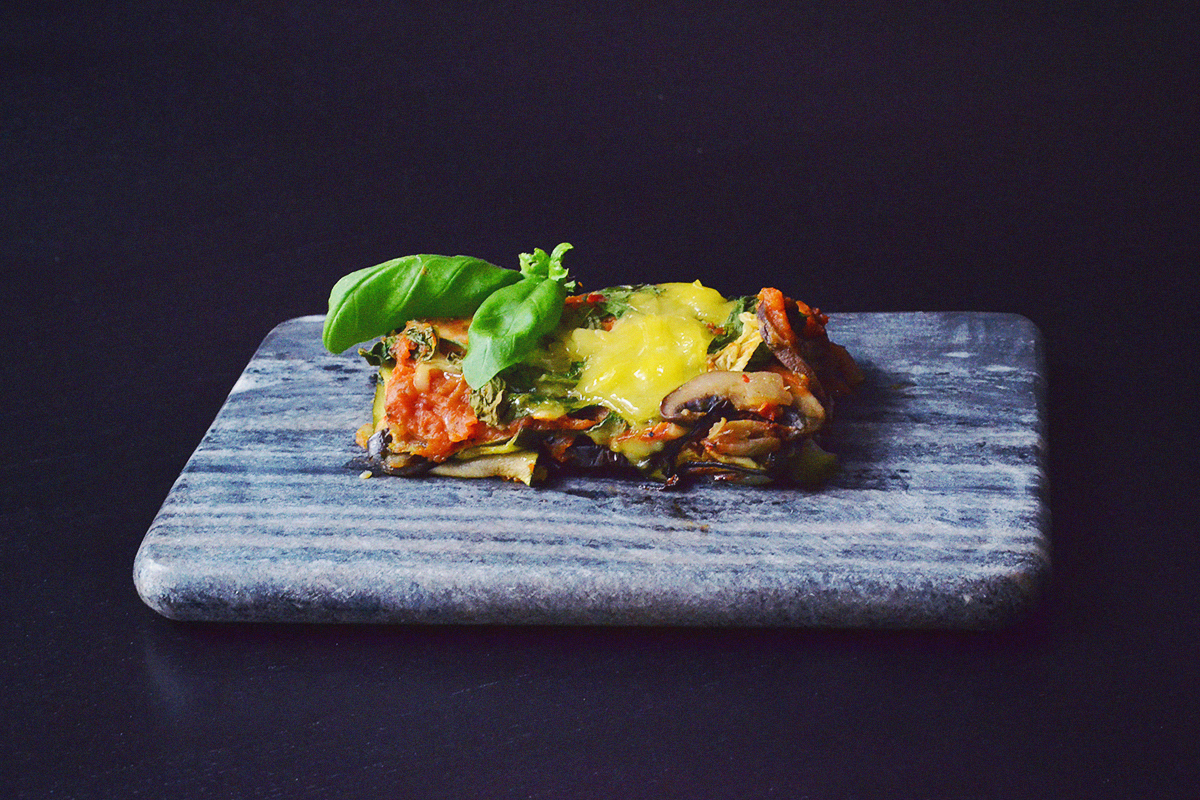 I don't enjoy cooking as much as I do baking, but I have a similar approach to cooking as I do with baking.
I experiment.
My creativity is my strong suit, so very often I'll peek in the fridge and freezer and start plotting a dish based on whatever we've got on hand (or whatever needs to be eaten soon).
That was the case with this sweet potato lasagna I made the other day. The idea sprung out of four medium sized sweet potatoes that were bordering on outstaying their welcome in my fridge.
Related: Creamy Pumpkin Soup
I boiled them, popped them in the food processor with some seasonings (seasonings is key, especially in vegetarian cooking) and made a mash out of them. I thinly sliced some zucchini and aubergine, fried up some onion, garlic, and mushrooms, and then layered everything in an oven proof dish, topped it with spinach and some vegan cheese.
I think a little bit of tofu or veggie mince between the layers would have made this dish even better and more filling. I'll have to do that next time.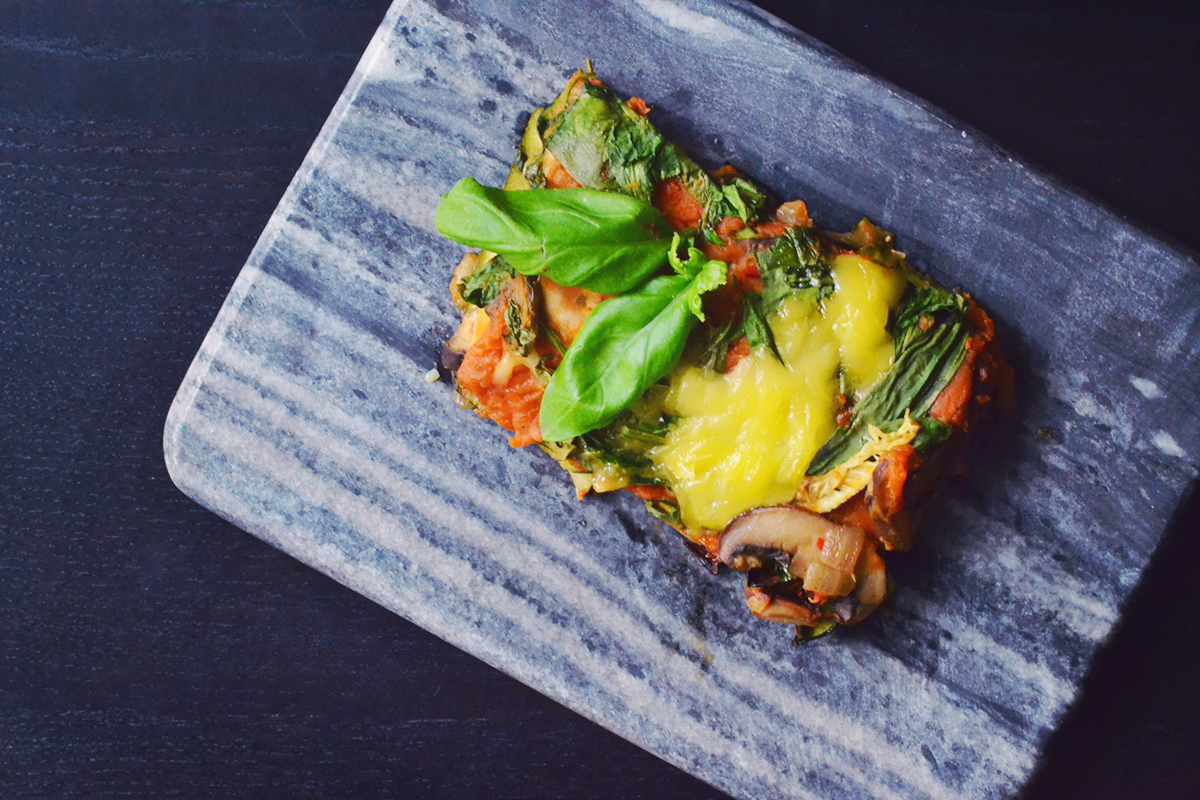 Use a cheese cutter to thinly slice the zucchini in strands.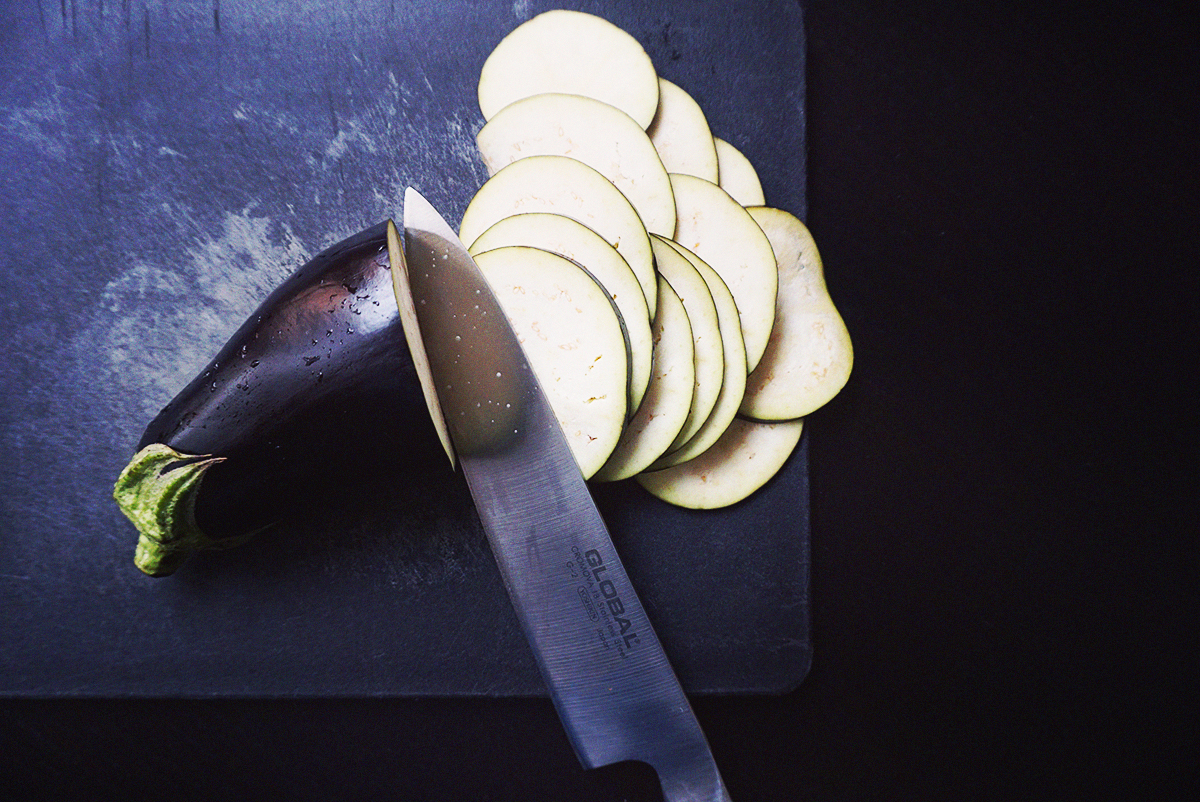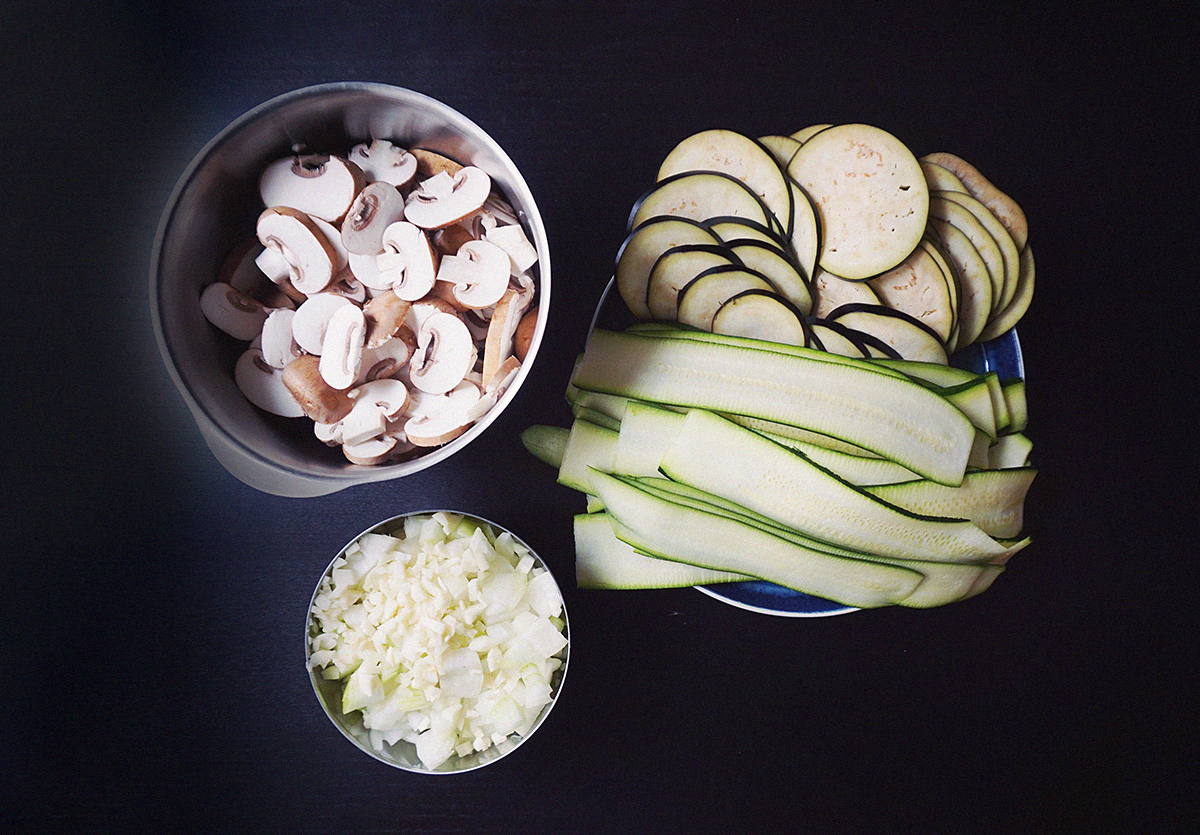 Sweet Potato Lasagna
Sweet potato mash
4 medium sized sweet potatoes, chopped into small pieces
1 tsp sambal oelek
1 Tbsp ajvar relish
1 tsp tomato purée
1 tsp oregano
1 tsp onion powder
1/2 tsp salt
Filling
2 yellow onions, finely chopped
2 cloves of garlic, minced
2 cups button mushrooms, chopped
1-2 tsp coconut oil or other oil of choice, for frying
salt & pepper
For the assembly
2 medium sized zucchinis, sliced thinly lengthwise
1 medium sized aubergine, sliced into thin discs
3 cups baby spinach
3/4 cup shredded cheese of choice (I used vegan cheese)
Method
Boil the sweet potato until soft, drain and allow to cool slightly.
Add the boiled potatoes and all the seasonings to the food processor and blend until smooth.
To make the mushroom filling, heat a skillet and add the coconut oil. Fry the onions and garlic until slightly translucent. Add the mushrooms and fry until soft.
Grease an oven proof dish with coconut oil (or other oil of choice). Start by layering the zucchini in a criss cross manner in the bottom of the dish.
Next, add a layer of aubergine and then spread about 1/3 of the sweet potato mash over it, spreading it evenly with a knife. Sprinkle about a third of the fried mushrooms over the potato mash.
Continue making layers in the same order until you run out of ingredients. Make sure your final layer is sweet potato, then top that with baby spinach and sprinkle with shredded cheese.
Bake in the oven at 180C / 356 FF for about 30-40 minutes (keep an eye on it so it doesn't burn!)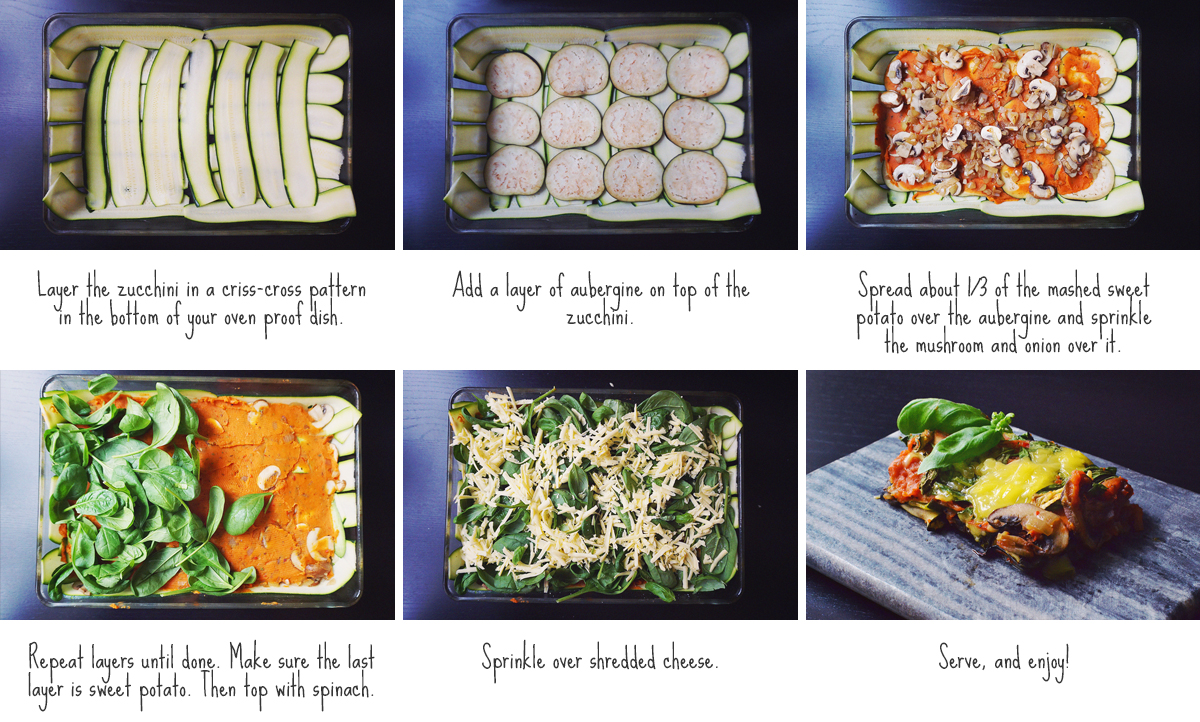 Enjoy!
Do you prefer cooking or baking?