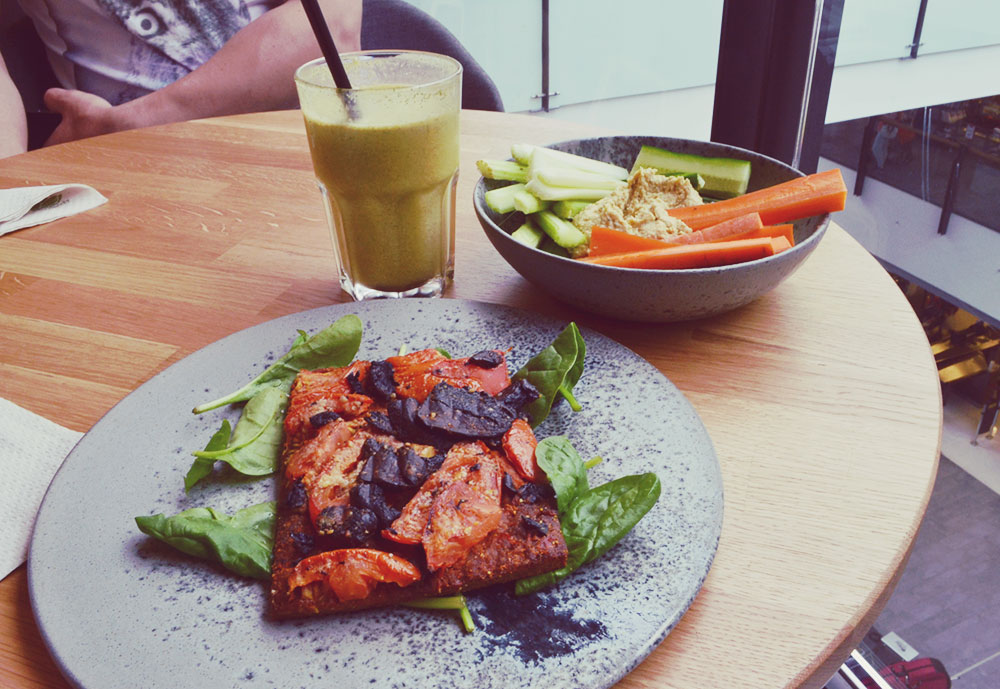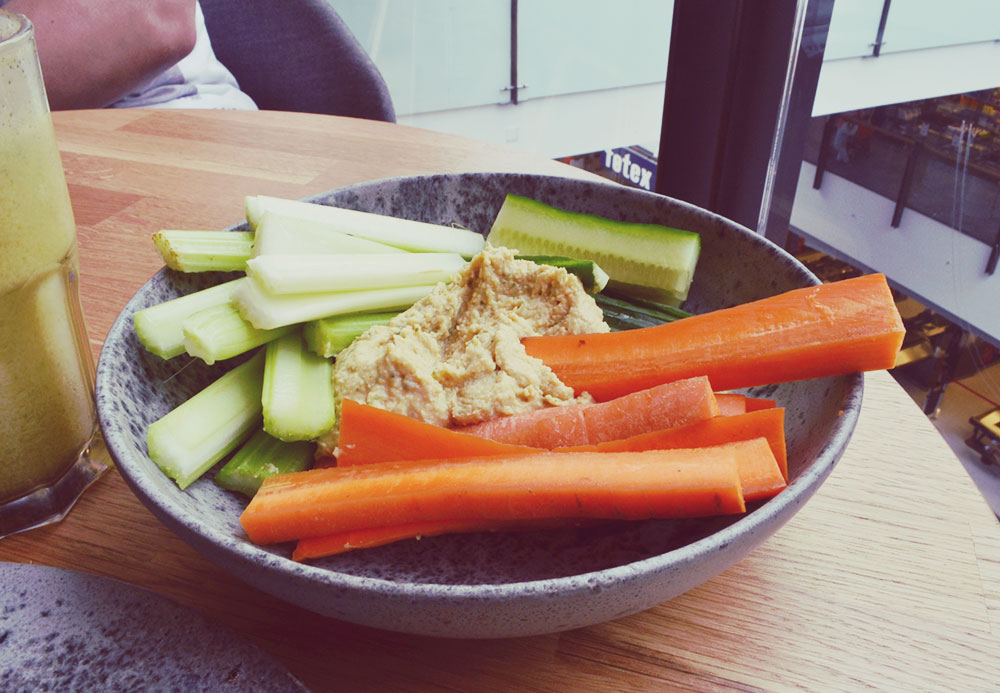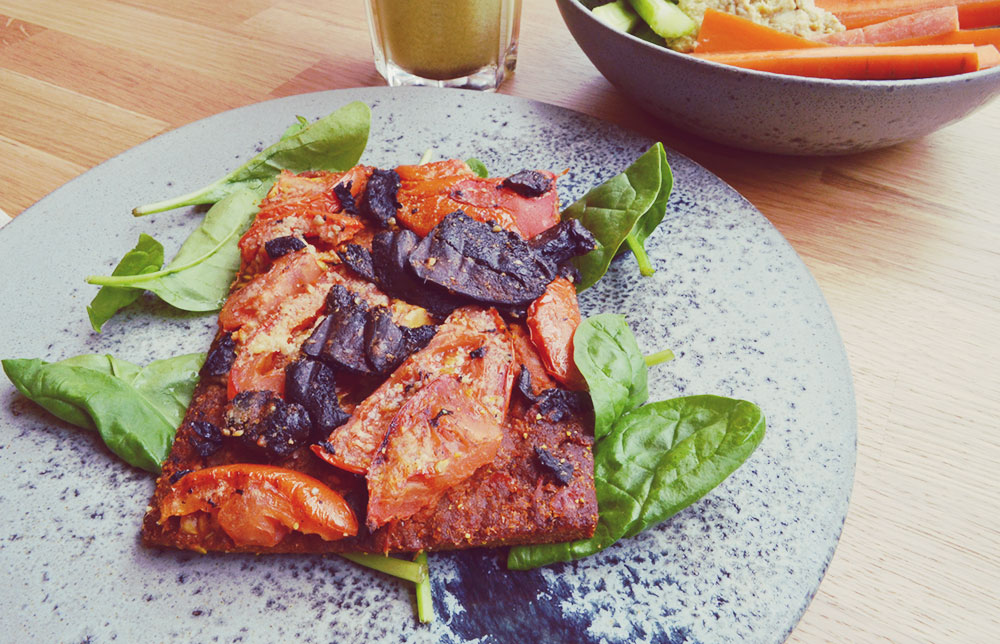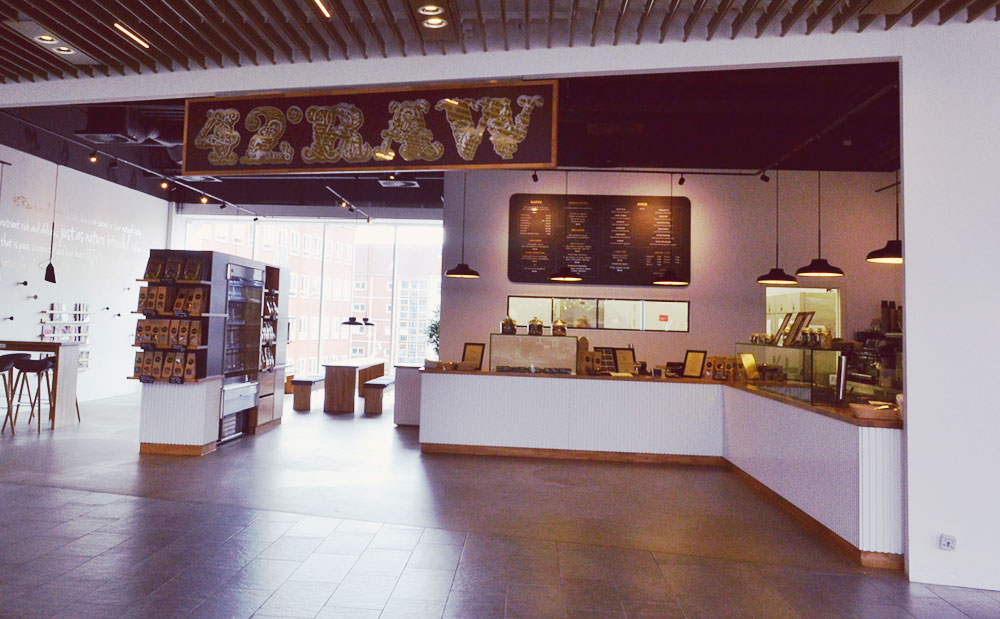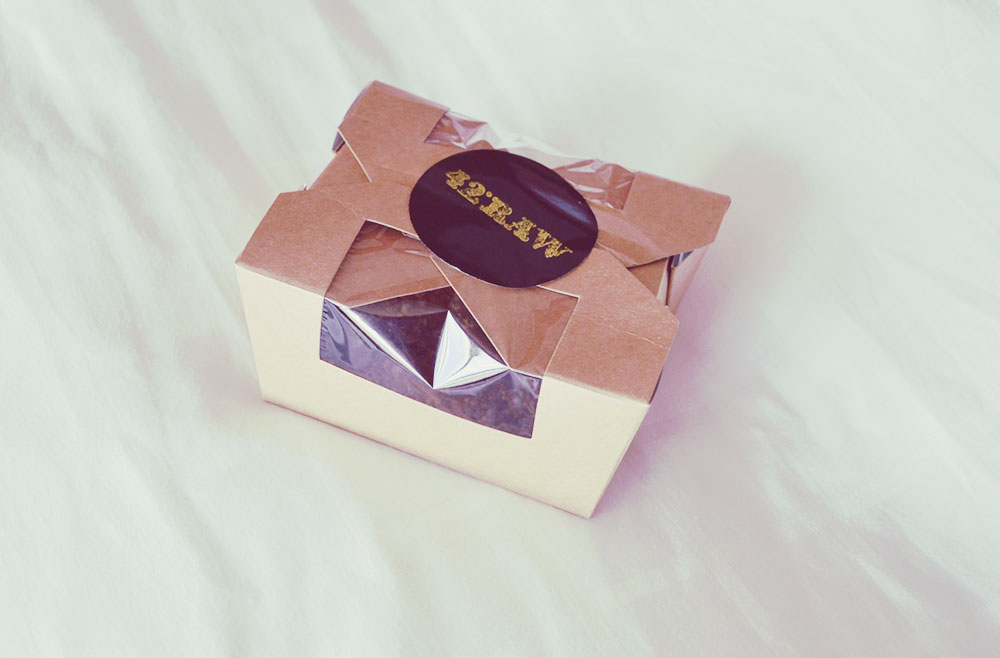 Among the restaurants and shops I had added to my Copenhagen list, 42 Raw was at the very top. I've been curious about this place ever since I came across them on Instagram several months ago. They're a raw food and vegan café that offer light lunches, cakes, cookies, smoothies, protein shakes, juices and snacks.
42 Raw have four locations in Copenhagen and during our short vacation I managed to visit two of them. On Friday we stopped by their Pilestræde location, which is a pretty small café but it has their full menu on offer. We were too full from hotel breakfast to manage a full meal at the time, so we opted for some drinks instead. I had a delicious espresso protein shake (all vegan) and Tom had a London juice (pineapple, apple, mint).
On Saturday we walked for a good hour from the city to get to 42 Raw in Frederiksberg. The Frederiksberg venue is in a mall and slightly larger than the Pilestræde café. This time I was eager to try some of their food and opted for a slice of gluten free pizza topped with tomatoes and mushroom, with a side of their "hummus snack" (hummus with carrot, cucumber and celery sticks). Both were delicious. I loved the pizza, it had a nice flavour and a crispy base. The hummus bowl was the perfect snack. The hummus was different than other ones I've tasted and had fresh herbs in it.
I was eager to try some of their delicious looking raw sweets too. I got a raw chocolate chip cookie and a raw chocolate and banana cake to go. The desserts actually ended up traveling all the way back to Stockholm with me, and were enjoyed with a cup of tea. They were both delicious but my favourite was definitely the chocolate chip cookie. If I ever find myself in Copenhagen again, I guarantee I'll be visiting 42 Raw again.

5 out of 5 bananas
Excellent food and sweets. I would definitely eat here again and would recommend this café/restaurant.