There's really no two ways about it. Our planet is suffering and we are in the midst of a serious climate crisis and mass extinction of species. Youths across the world, initiated and led by Swedish teen Greta Thunberg are fighting every day to get our world leaders to act.
On an individual level you might feel like there's nothing you can do to change this massive worldwide catastrophe, but that's not true. Just look at what Greta Thunberg has set in motion. Consider that a single person may not be able to solve the climate crisis on their own, but everyone can do something to shift to a more sustainable way of living.
To inspire you to adapt a lifestyle that leaves less of a carbon footprint, I want to share 10 Sustainability Accounts You Should Follow on Instagram.
These accounts share inspiration and ideas on how to live more sustainably, minimalistic and with less waste. Following them can hopefully serve as both an eye-opener and an incentive to try to consume less and recycle, reuse and renew what you've got more.
10 Sustainability Accounts You Should Follow on Instagram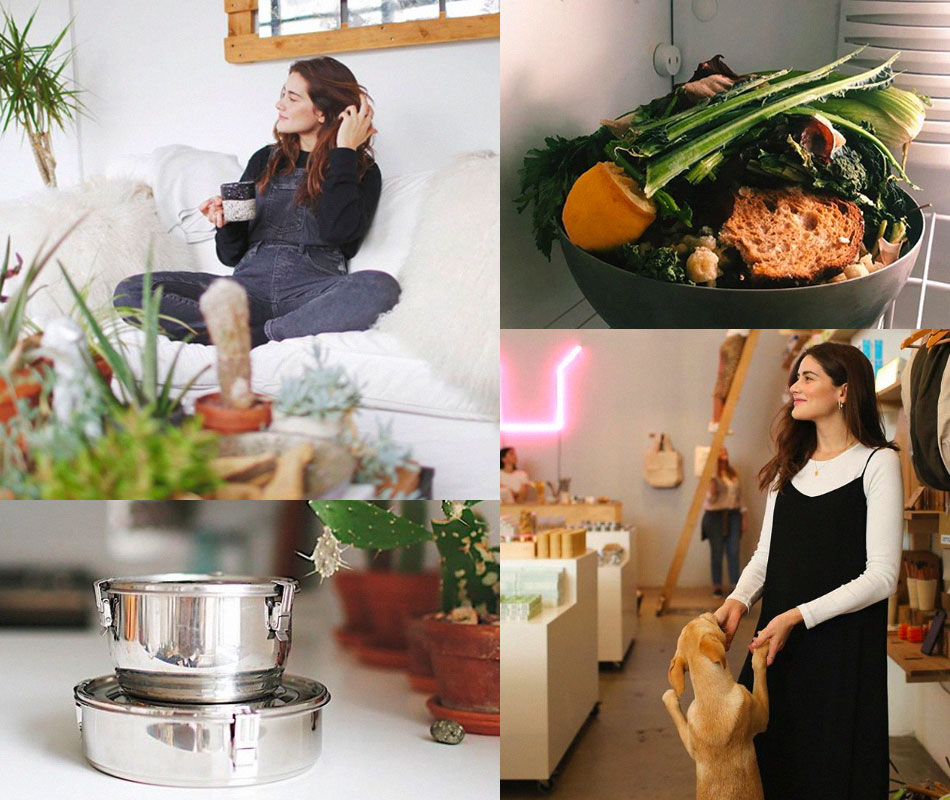 Lauren Singer is to me the face of the zero waste movement. She's been living zero waste since 2012 and has a popular blog, has done a TED talk, and she's the CEO of Package Free Shop (a zero waste, package free store). She shares all kinds of nifty ideas and tips on how to live sustainably, environmentally friendly, and most of all – with zero waste. Follow her on Instagram @trashisfortossers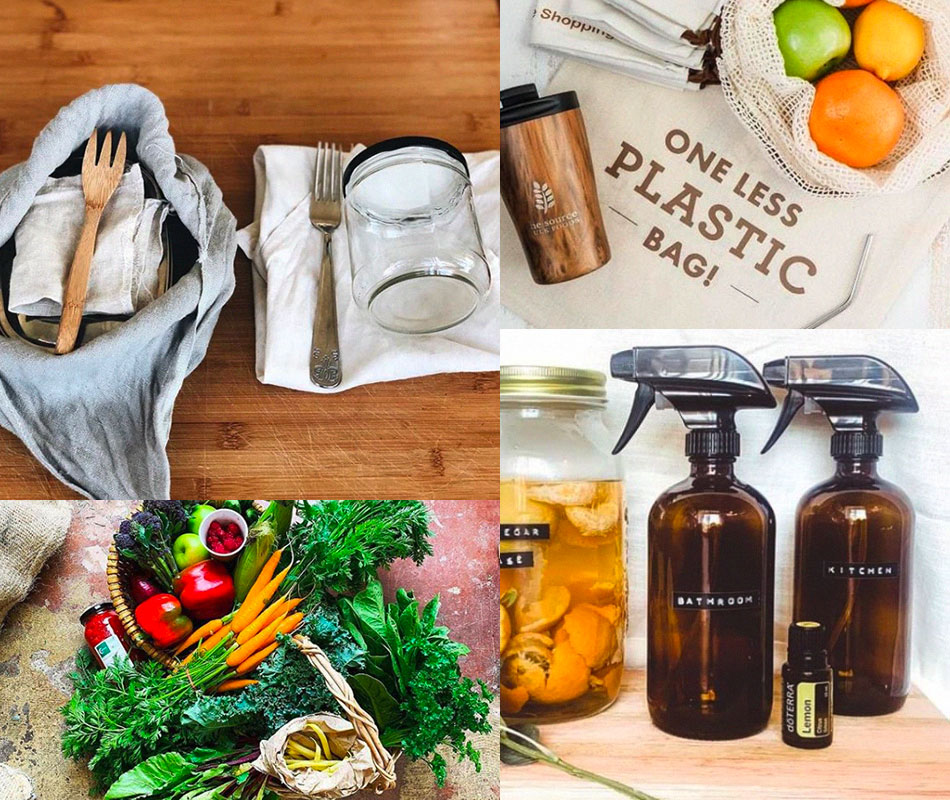 Waste Free Planet is an account started by Crystal. She shares beautiful photos and lots of great DIY ideas for living a less wasteful life. Like this little how to for a DIY body butter. She shares lots of tips from other sustainability/zero waste accounts so you can find a ton more great accounts to follow through Waste Free Planet. Follow Waste Free Planet on Instagram @wastefreeplanet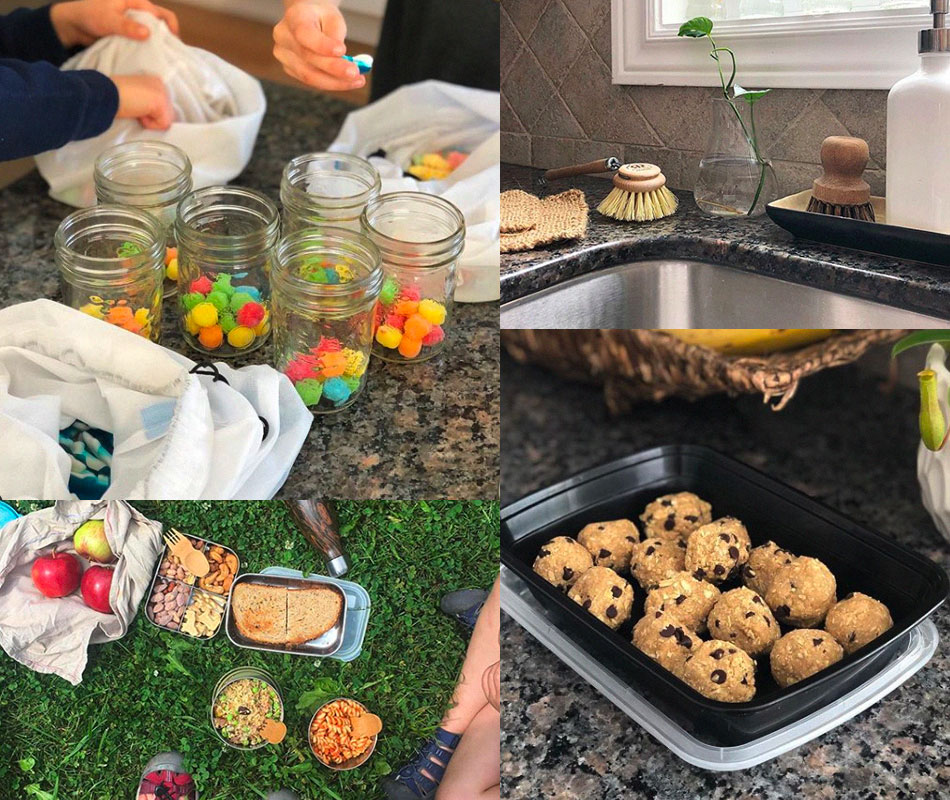 For those of your wondering if it's possible to live a low waste life with kids, Sarah of Popcorn Ceiling Life shows you it indeed is possible. She shares great tips for low waste and eco friendly family life. And she gets the kids involved int he fun. She also has a blog where she shares great tips on for example zero waste birthday parties. Follow Sarah on Instagram @popcorn.ceiling.life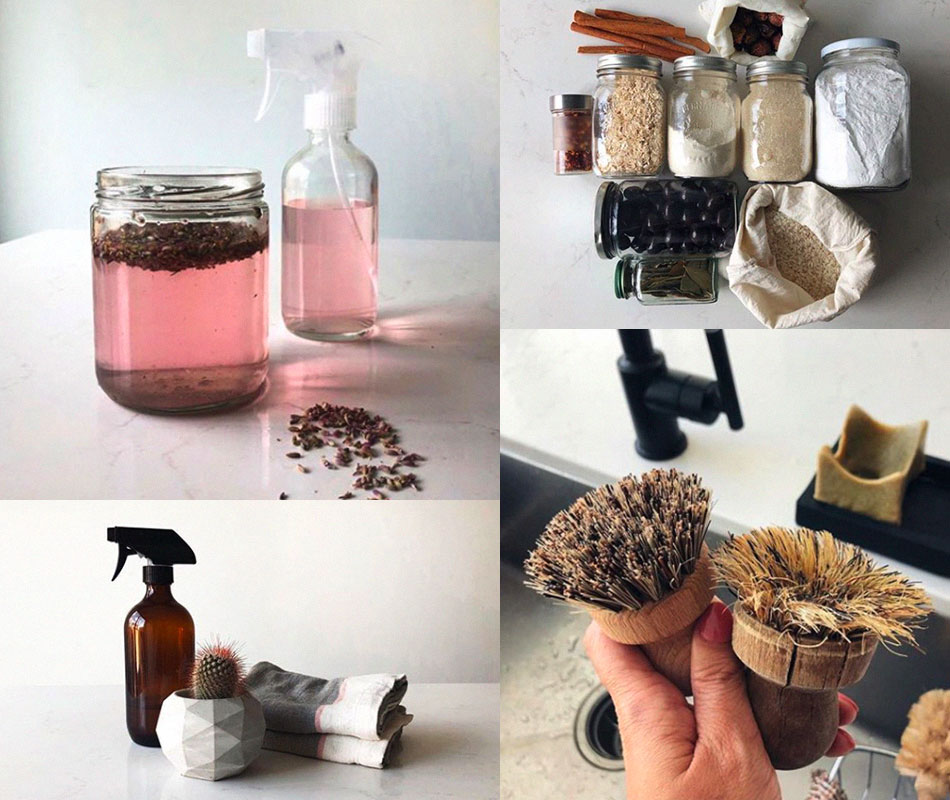 Pearl of Olly Olly Toxin Free lives in Toronto and shares simple ways to reduce plastic, waste and toxins.
She also has great ideas for DIY green cleaning and beauty recipes and as an added bonus she shares stories from her work as a volunteer at a dog shelter. I love Pearls photos, they're so clean, neat and minimalistic. Just the way I like it. Follow Pearl on Instagram @ollyollytoxinfree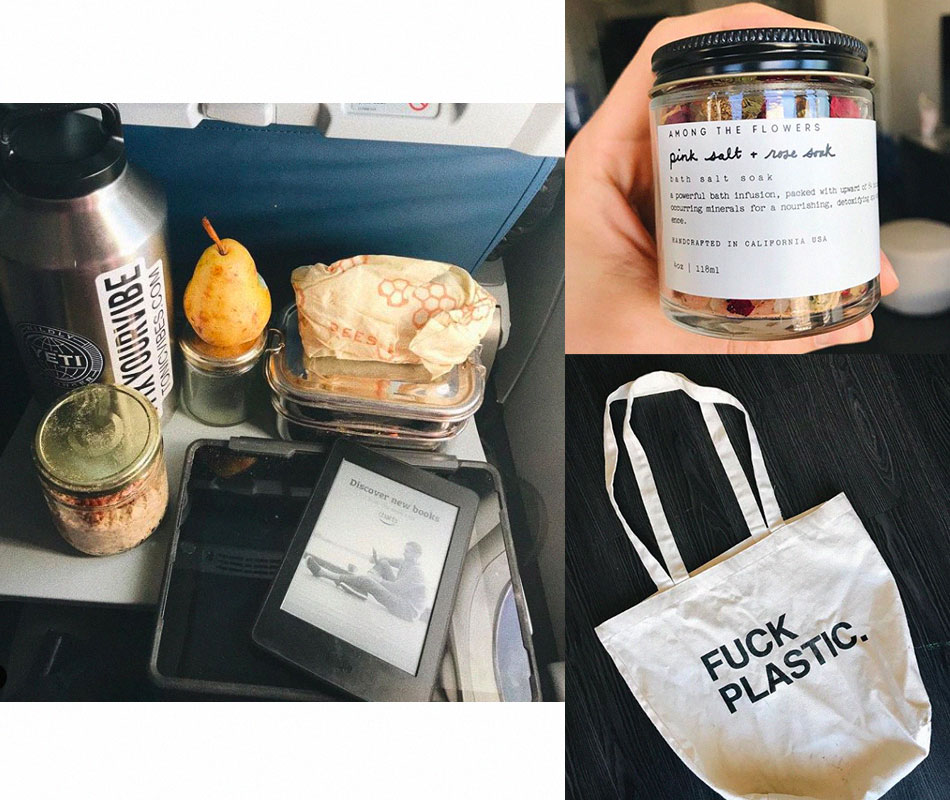 Earthly Dan is a pretty new account that just started in March this year. It's run by Dan Fox, who describes himself as a deaf guy who lives in Minnesota and is transitioning to a low waste lifestyle. He's sharing his journey to educate the deaf and hearing community. Follow Dan on Instagram @earthly.dan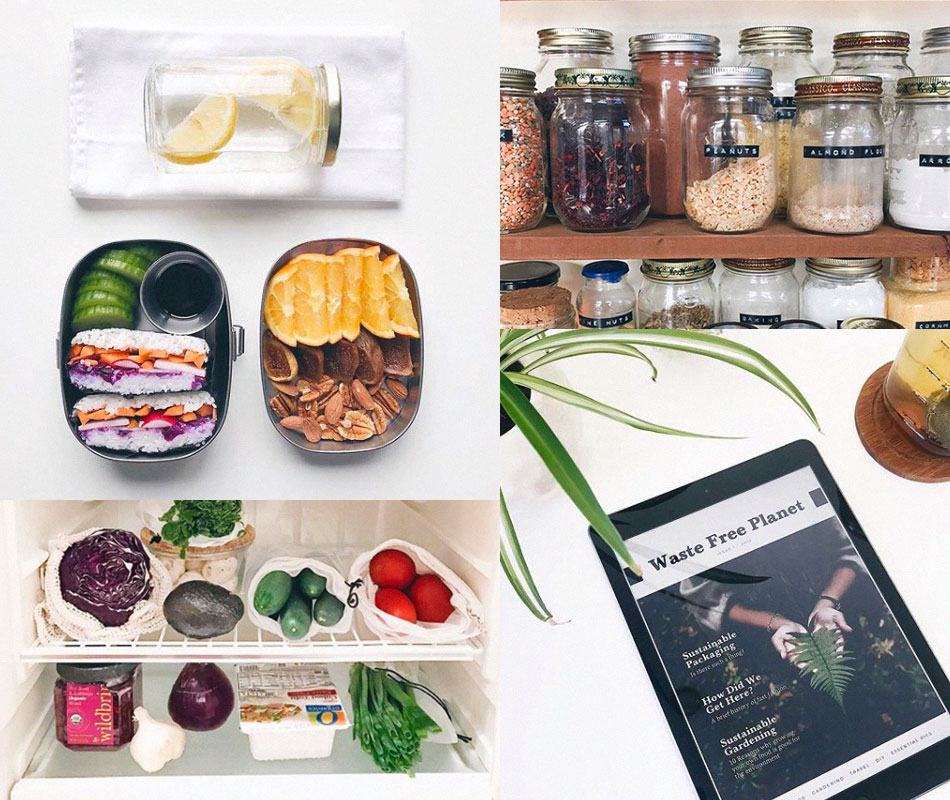 Planted in the Woods is an account sharing their journey to more concious, earth-loving living. They live in the middle of a forest. They share super pretty and inspiring photos that make me want to move into the woods and live waste free. Follow them on Instagram @plantedinthewoods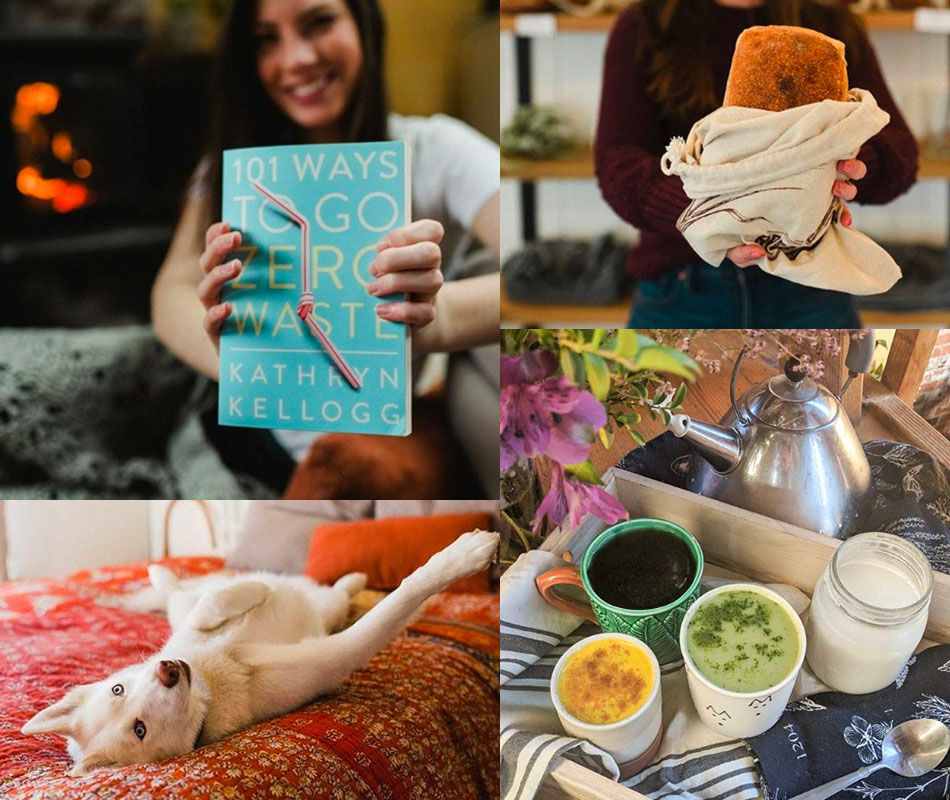 Kathryn Kellogg is behind the Instagram account of Going Zero Waste. She lives in the Bay Area in California and shares positibe environmental news, and zero waste and sustainable living ideas. She's also got a nice blog and she's written a book called 101 Ways to Go Zero Waste. Follow her on Instagram @going.zero.waste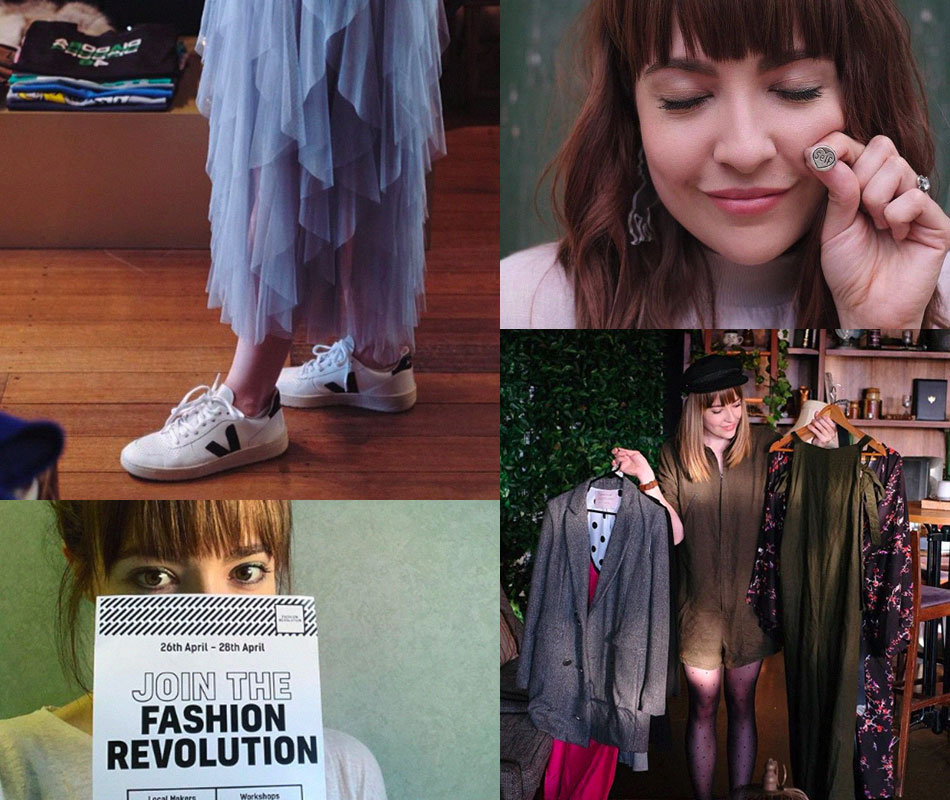 The Unmaterial Girl, Leah, is a former Fast Fashion Addict turned Slow Fashion Activist. She shares great tips for shopping more consciously and getting into the slow fashion lifestyle. Follow Leah on Instagram @unmaterialgirl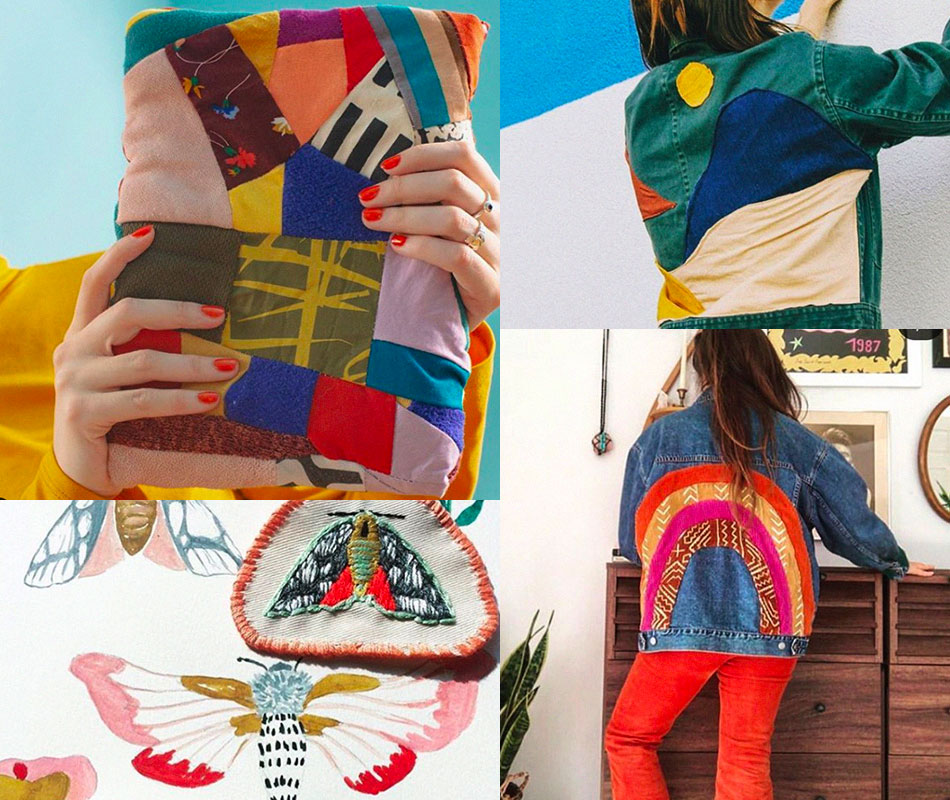 Lily Fulop of Mindful Mending is on a mission to save clothes from the landfill. She shares sustainable fashion and craft inspiration and as someone who loves to craft and find new life for things I am all about this account. So many gorgeous upcycled ideas. Follow Lily on Instagram @mindful_mending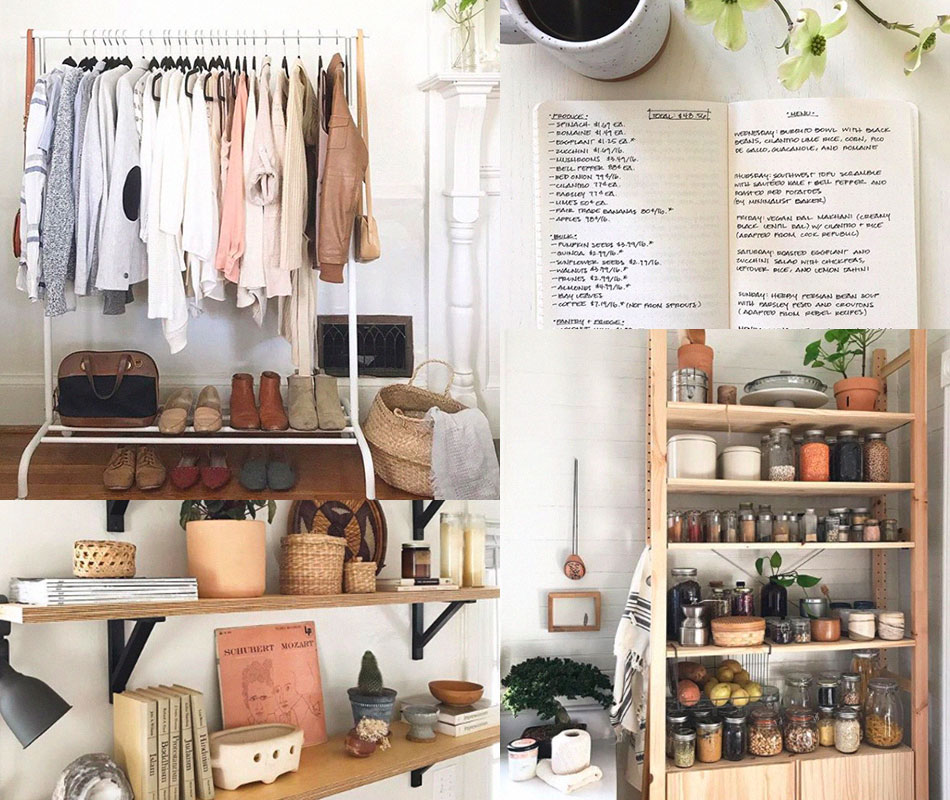 Alison of Nonlocal Joy has such a soothing account. Her photos are gorgeous and she's got a pantry and wardrobe that make me jealous. She also shares watercolor prints and portraits. And she shares her menu plans for the week. An account full of inspiration! Follow Alison on Instagram @nonlocal.joy
Have I missed someone? What are your favorite accounts to follow on Instagram for sustainability, zero waste and eco friendly living?
You can follow me on Instagram @banana.bloom