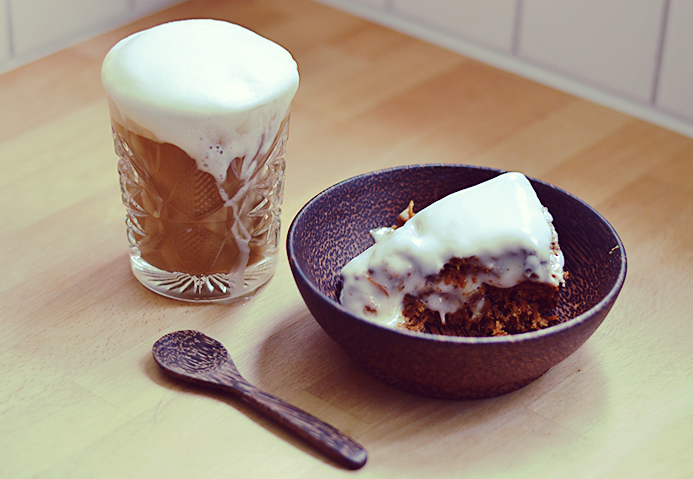 The above image is a bit deceiving. It would suggest that I'm about to share a description of how to make carrot cake. I'm sorry if I'm disappointing you, but this is not a recipe post.
I made this last weekend using a recipe I googled. The result was very disappointing, I ended up with  a sloppy mess – the frosting was too liquid, the carrot not grated finely enough, the cake not baked enough, and if you could taste it through the screen, you'd say it was lacking that something, something that causes you to sigh with pleasure at first bite.
However, all is not lost! I know exactly what things I want to tweak in the recipe to make this the towering dessert I have envisioned. And then I'll of course be sharing the recipe with you.
Stay tuned…