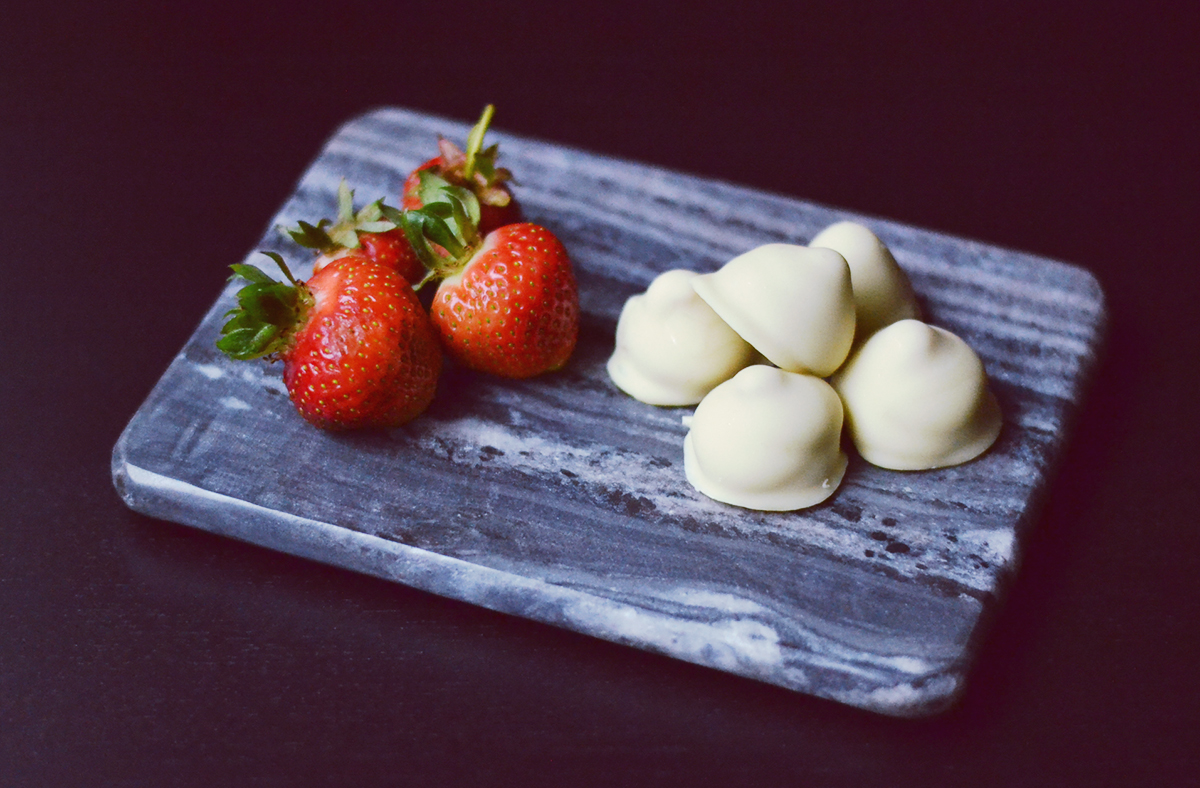 My gingerbread truffles are tremendously popular, they're constantly requested whenever I offer to bring dessert to an event. But gingerbread is a Christmas flavour so when they were requested for midsummer this year, I put my foot down and instead came up with this summery alternative on my truffles – a strawberry cheesecake version!
STRAWBERRY CHEESECAKE TRUFFLES
15 strawberry creme filled cookies (check the ingredients, I found a vegan kind in my grocery store)
5 frozen strawberries, thawed and excess water drained
2 Tbsp sugar
2 Tbsp vegan cream cheese, optional
200 grams / 7 oz vegan white chocolate
METHOD
In a food processor fitted with the blade attachment, add the cookies and blend to crumbs.
Add the sugar, thawed strawberries and vegan cream cheese (if using) and blend again until fully incorporated.
Roll the dough into bite sized balls and place on a tray lined with parchment paper. Note: if your batter is too loose to roll into balls then spoon the batter into a piping bag and pipe bite sized mounds (that's what I did).
Pop in the freezer for 30 minutes to 1 hour to set.
When ready to coat: melt the white chocolate slowly in the microwave or in a bowl over simmering water. Drop each frozen ball into the white chocolate and swirl around until completely coated, place back on the tray. Once all the balls are coated, pop the tray back into the freezer for at least 30 minutes to set.
Store in an airtight container in the freezer.
Enjoy!