For my birthday this year my boyfriend surprised me with dinner at restaurant Gro near Sankt Eriksplan in Stockholm.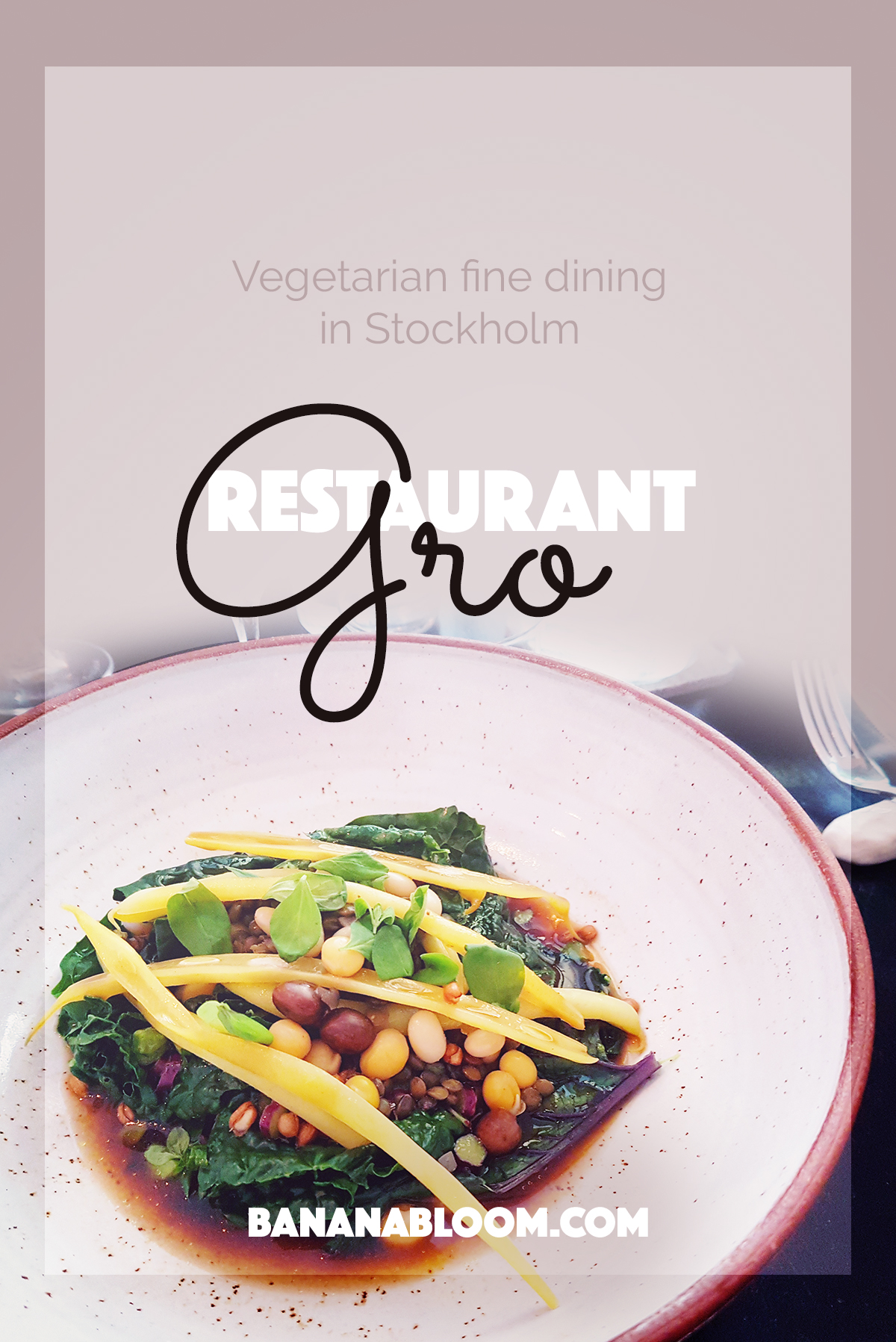 Gro opened in June last year and are one of few fine dining restaurants in Stockholm to focus on the greens. They're a tiny "hole in the wall" kind of place that have the capacity to seat no more than 20 guests at a time.
Their concept is minimalistic and modern with a focus on what is in season and locally available. Their set four course menu comes in two versions – omnivore or vegivore.
Restaurant Gro – A review
We arrived for the 6 pm seating and were promptly directed to our corner table, asked which of the two menus we would like (we both opted for vegivore) and ordered our drinks as the dinner swiftly commenced.
Related: Vegan Dining in Stockholm: FARANG
The kitchen is set right in the centre of the small scale dining room. The chefs stand over a bar adding the finishing touches to each plate right in front of the guests. Then one plate after the other is quickly whisked up by a waiter and brought over to your table. Everything moves very smoothly and the timing is excellent. We were never waiting for our plates to be cleared or wondering when our next dish would appear, and the staff were very attentive, professional and friendly too.
Related: Vegan City Guide to Stockholm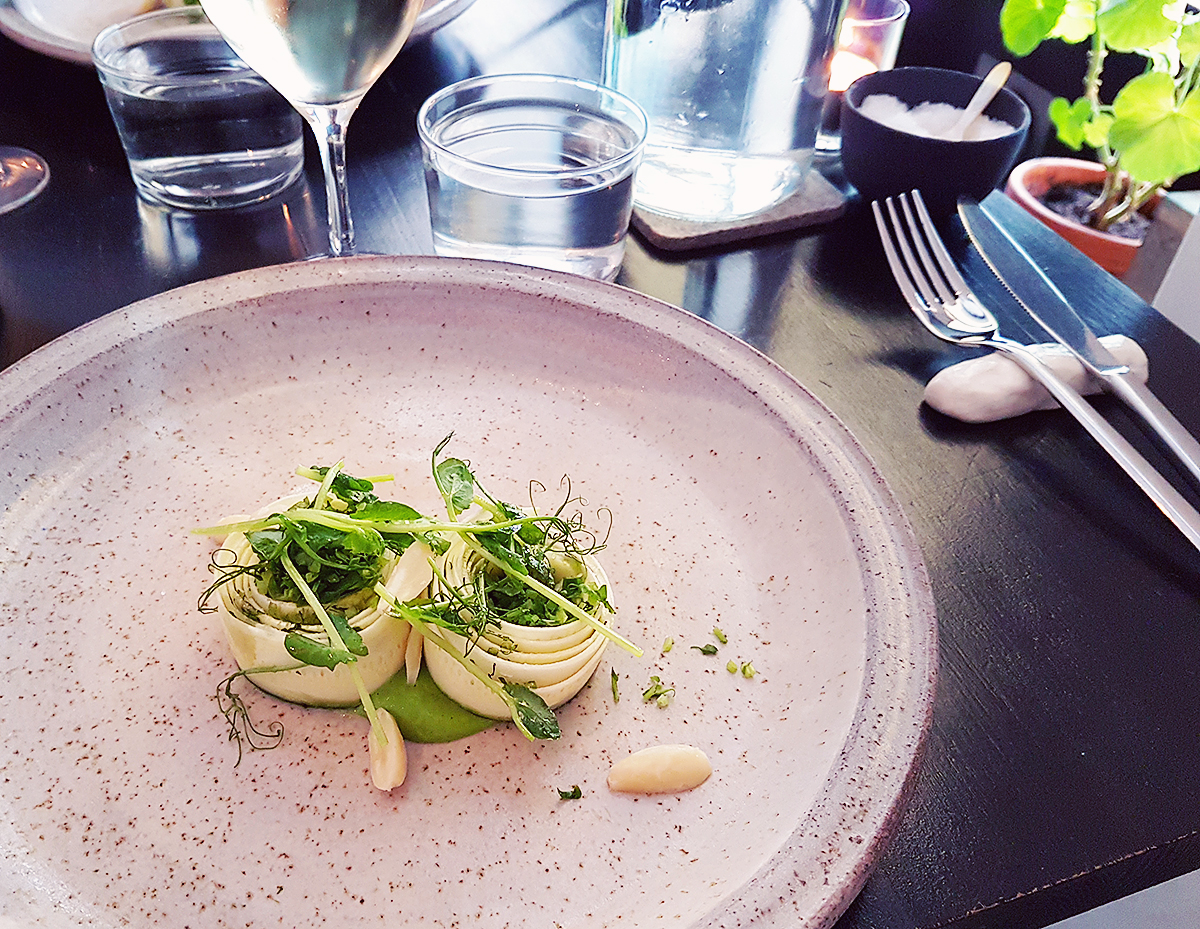 Our first dish was brought over soon after we'd sat down – squash swirled into two beautiful roses with a green pea cream, mint, and a sprinkle of almonds. It was a nice combination of creamy and crunchy, and you can't go wrong with fresh mint.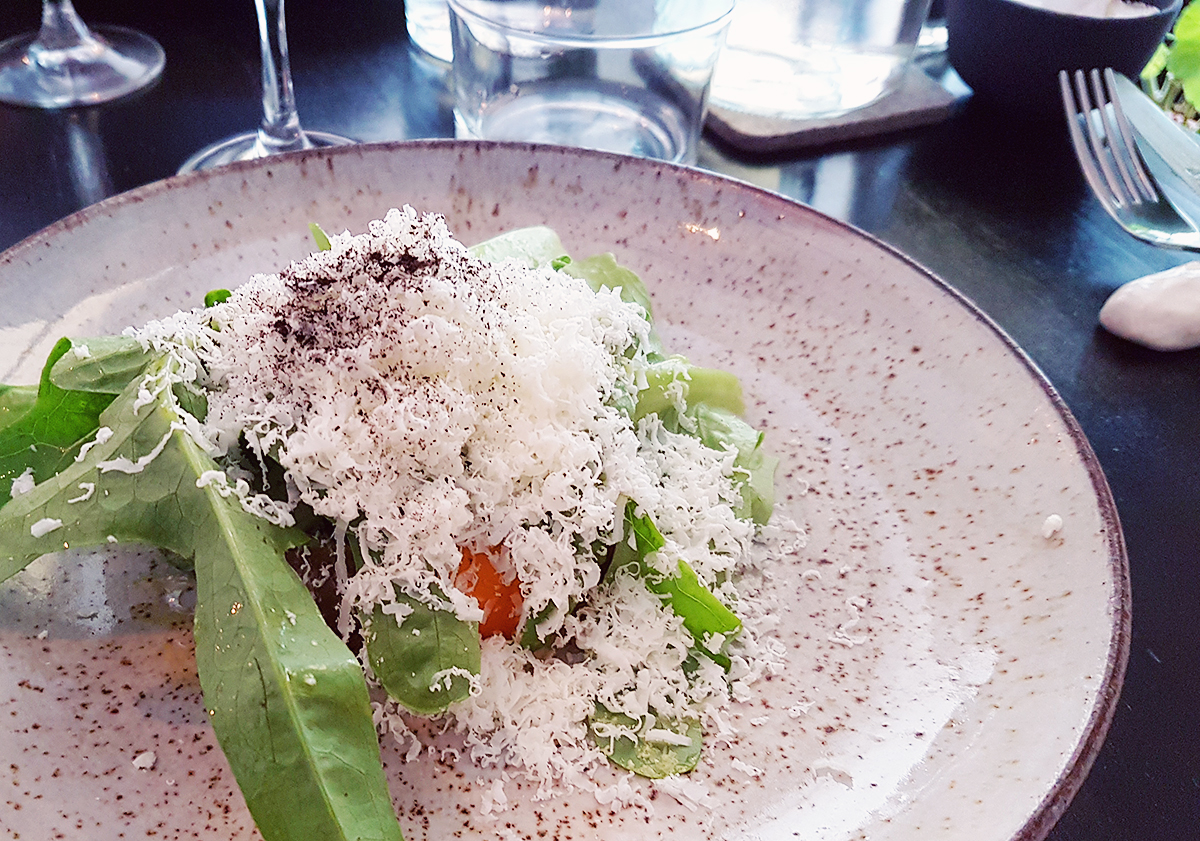 Our second dish, a salad of sorts, was a mix of colourful tomatoes, grilled aubergine, and grated sheep's cheese. It had us both in awe over the deliciousness of the aubergine – with its smoky flavour, it was absolutely perfect. A little bit of a shame that this dish wasn't plated in the opposite order, to better display those vibrant tomatoes and tickle our visual interpretation of it.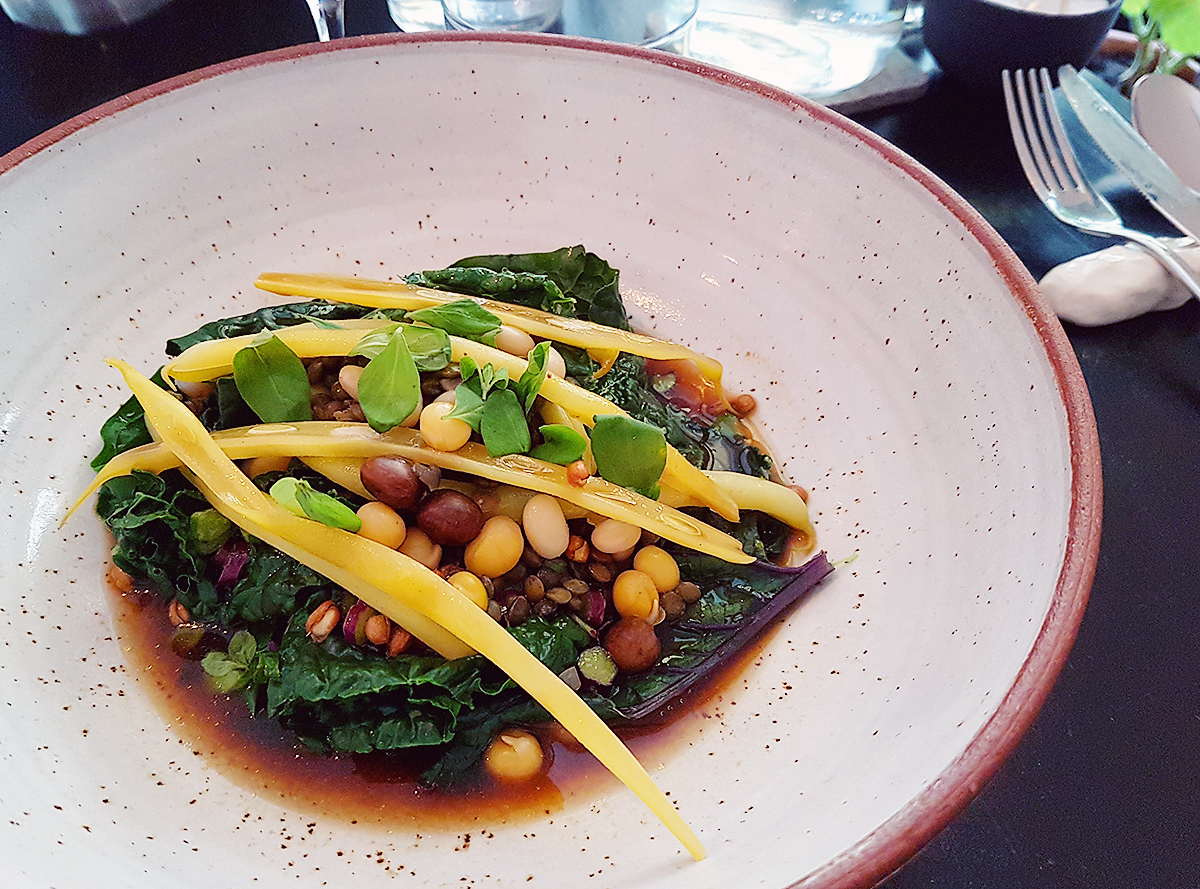 The third dish was what I would call the main, a slightly larger portion consisting of Tuscan kale, beans and miso. Hidden under the pile of beans and kale were potatoes and hummus. As with the aubergine in the previous dish, the broth had a surprising depth in flavour, slightly smoky and salty, it almost tasted "meaty".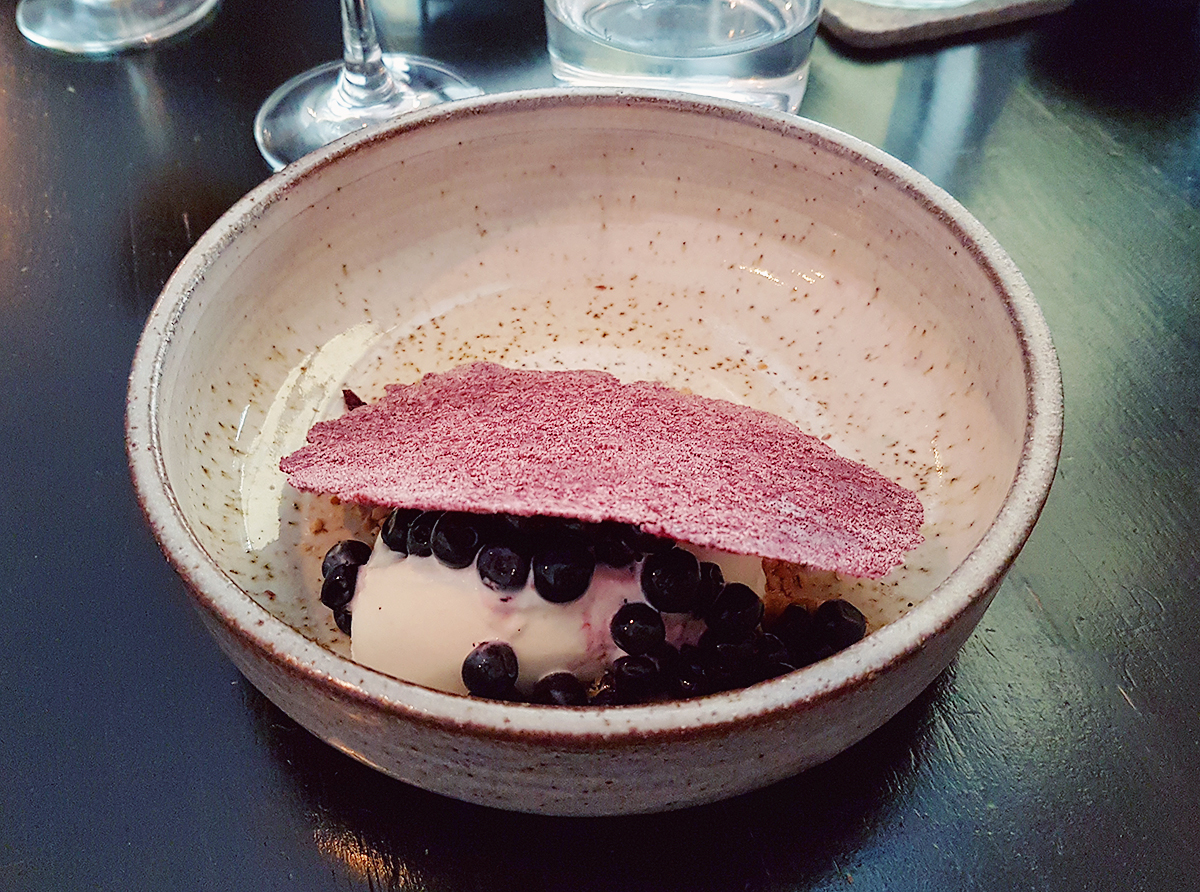 And for the finale, the fourth dish was dessert, of course. Blueberries, almond and frozen sour cream. We both picked this as our favourite dish of the four, which I'll admit is a bit unfair – it doesn't fall into the same savoury category as the rest. This delectable ending to our dinner left our palates feeling refreshed.
By the end of dinner we felt satisfied but not stuffed, much thanks to the fresh produce, abundance of vegetables, and light portions. Restaurant Gro is a good option if you're looking for a slightly fancier vegetarian dining experience.