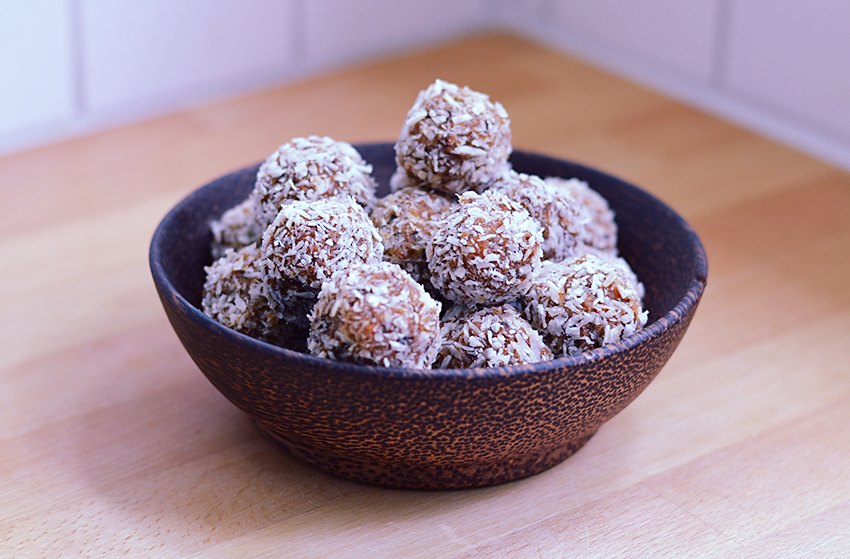 Carrot cake is one of my favourite cakes, so I often find myself making variations (or healthy versions) of it. I had a bag of carrots that needed to be used up, so I took the opportunity to try an idea for raw carrot cake bites. They're quite delicious and packed full of good stuff. And they're even better dipped in raw chocolate!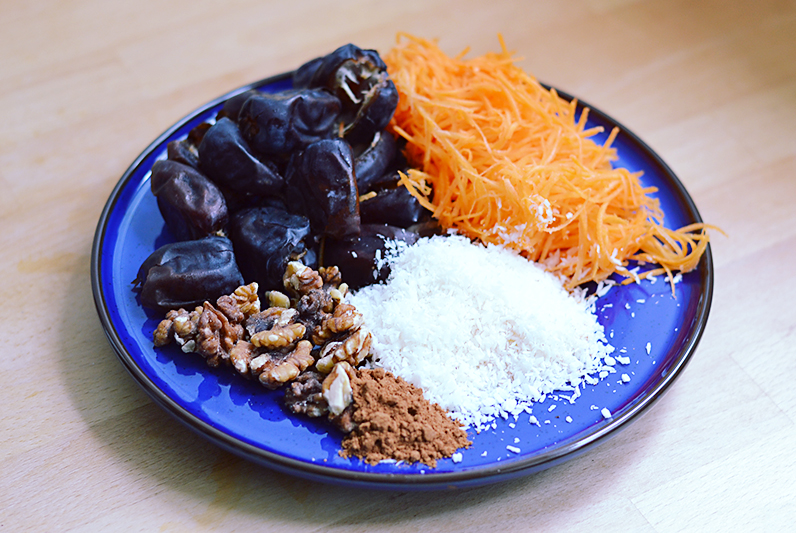 Raw Carrot Cake Bites
Yield: about 20 balls
1 cup dates
1 cup shredded coconut
1/2 cup walnuts
1/2 tsp pumpkin spice (or a mix of cinnamon, ginger, cloves and cardamon)
1 cup shredded carrot
1-2 Tbs date syrup (or other sweetener), optional
Raw chocolate coating
1/4 cup coconut oil, melted
1/2 cup cacao powder
1-2 Tbs date syrup (or other sweetener)
Mix all the ingredients in a food processor until you get a sticky dough. Roll into balls and roll in shredded coconut.
If coating in chocolate, place the carrot cake bites in the freezer for about 30 minutes. Make the raw chocolate by mixing coconut oil, cacao powder and date syrup (or other sweetener). Using a couple of forks, roll the frozen carrot cake bites in the chocolate, place on parchment paper on a tray and return to the freezer to set.
Store in an airtight container in the fridge, or in the freezer if coated in chocolate.