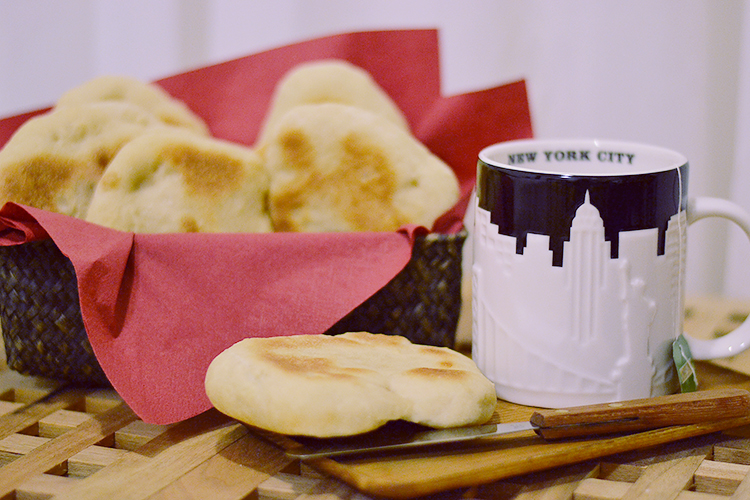 Last weekend Tom made the most amazing Texas style chili, I think I dreamt about it this week. We had it with a freshly baked batch of pita bread, made by yours truly.
Wanting to try another recipe, I made a second batch of pita bread this week, which resulted in this puffy bread. I wouldn't exactly call it pita bread since it doesn't have that signature pocket when you cut into it. It is however worthy of a Fan-freakin-tastic post because it's deliciously fluffy and works just as well with a pot of steamy chili, a hot soup, or hugging a burger.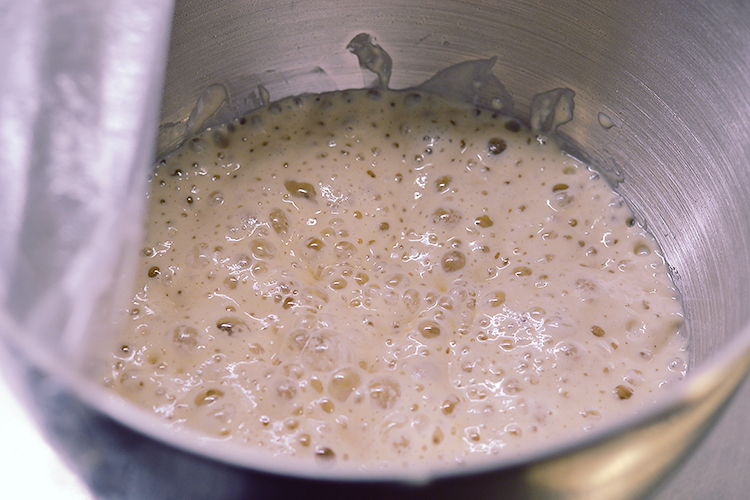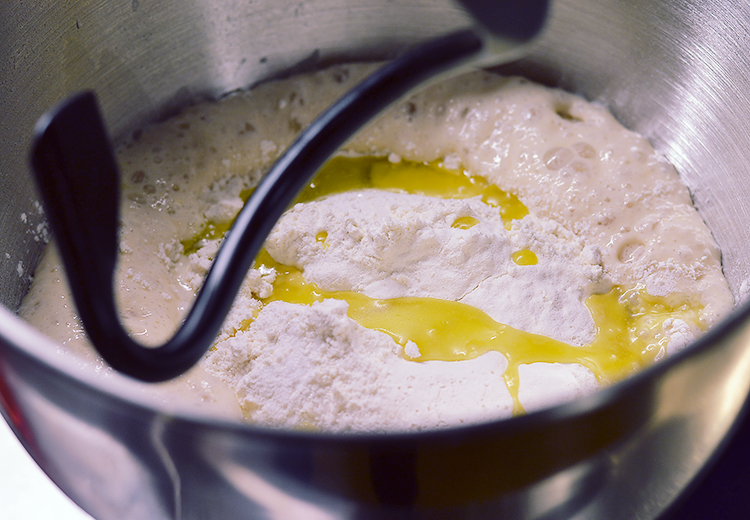 The process for this bread is rather fascinating, you mix the dry yeast and a portion of the warm water and flour first, which creates this bubbly batter. Then add in the remaining ingredients and knead away. I love my kitchen assistant, it does all the kneading work while I busy myself with other things.
In a new bowl, lightly greased with olive oil mr. dough has a little nap.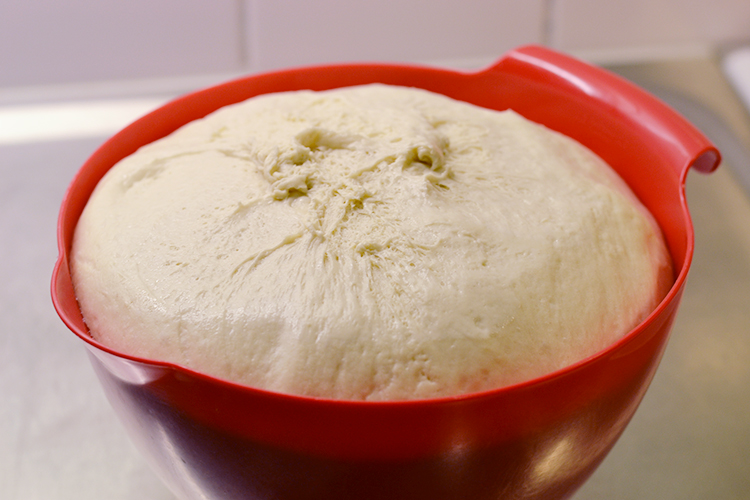 An hour later, he's literally transformed.
Stretch or roll out into eight rounds and place on baking sheets to rest for another 30 minutes, then bake in the oven. Enjoy with your dinner stew. Or fresh out of the oven with butter, cheese and a cup of tea.
RECIPE
Yields: 8 breads
INGREDIENTS
2 1/4 tsp dry yeast
1 Tbsp agave syrup
3 dl (1 1/4 cups) warm water, divided
3.5 dl (1 1/2 cups) flour, divided
3.5 dl (1 1/2 cups) self-raising flour, divided
0.5 dl (1/4 cup) olive oil
1 tsp salt
HERE'S WHAT YOU DO:
In a bowl, use a stand mixer to combine the yeast, syrup, and 1 dl (1/2 cup) of the warm water. Add 0.5 dl (1/4 cup) of the flour and 0.5 dl (1/4 cup) of the self-raising flour.
Cover the bowl with plastic wrap and allow to rest for 45 minutes until bubbly and doubled in size.
Return the bowl to your mixer and attach the dough hook, add the remaning flour (3 dl / 1 1/4 cups of each flour), water (2.5 dl / 3/4 cup warm water), olive oil, and salt.
Knead on low speed for about 8 minutes until you've got an elastic and smooth dough. If you don't have a kitchen assistant with a dough hook, knead the dough by hand for at least 10 minutes.
Lightly grease a separate bowl with olive oil, and place the ball of dough in it, flipping once to coat with the olive oil. Set aside to rest for 1 hour.
Once the dough has risen, transfer to a lightly floured surface and divide into 8 pieces. Using your hands or a rolling pin, flatten and form each piece into a round disc. Rub each piece with a bit of flour and set aside on baking sheets lined with parchment paper.
Let rest for 30 minutes until they've puffed up a bit. Meanwhile, set the oven to 500 F / 260 C.
Bake in the oven for 2 minutes, then use a spatula to flip the breads over and bake for another 3-5 minutes until slightly brown.
Transfer to a wire rack and allow to cool. Store in airtight containers. These breads are great to freeze and can easily be thawed in the microwave before eating.
Enjoy!