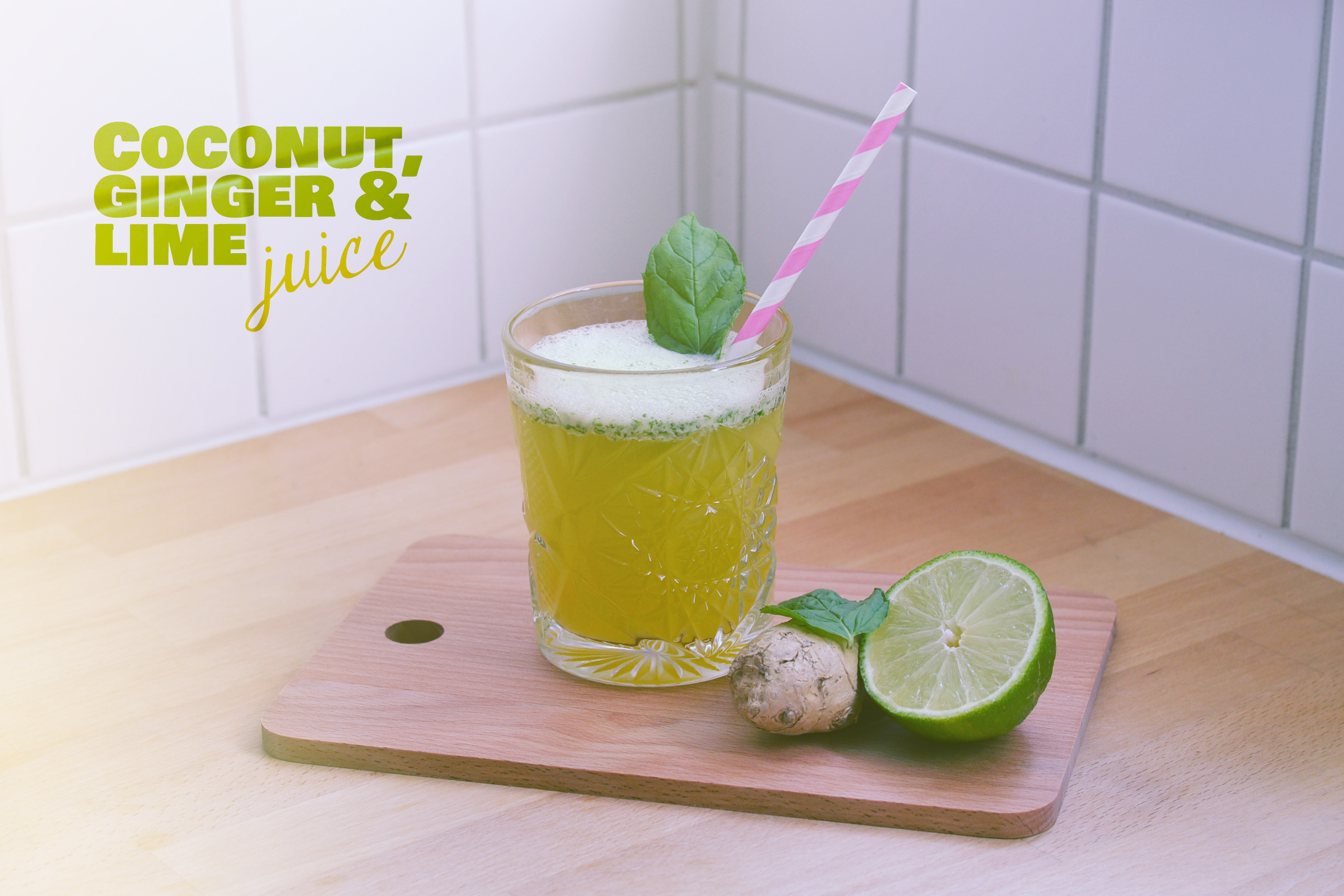 I'm on a real juice and smoothie kick lately. I guess the warmer weather invites cravings for refreshing drinks. It's so much fun to invent all kinds of fun combinations of fruits, spices and vegetables. Here's one I came up with the other day.
RECIPE:
Coconut, ginger & lime juice
Yield: about 2 glasses
INGREDIENTS
Juice of 1-2 limes
Thumb sized piece of ginger, grated
2 cups coconut water (flavoured if you prefer)
2 Tbs apple sauce
Fresh mint
8 ice cubes
HERE'S WHAT YOU DO:
Toss all the ingredients into a high-powered mixer.
Blend on high for 30 seconds – 1 min.
Pour into pretty glasses, add a straw, and serve immediately.
Enjoy!