I feel like chewy and caramel go hand in hand. Or at least they always should. Because the combination of the two is like meant to be. Add a little sprinkle of sea salt to the mix and your cookie game is strong babe. The recipe for the combo of the three is in these chewy caramel cookies.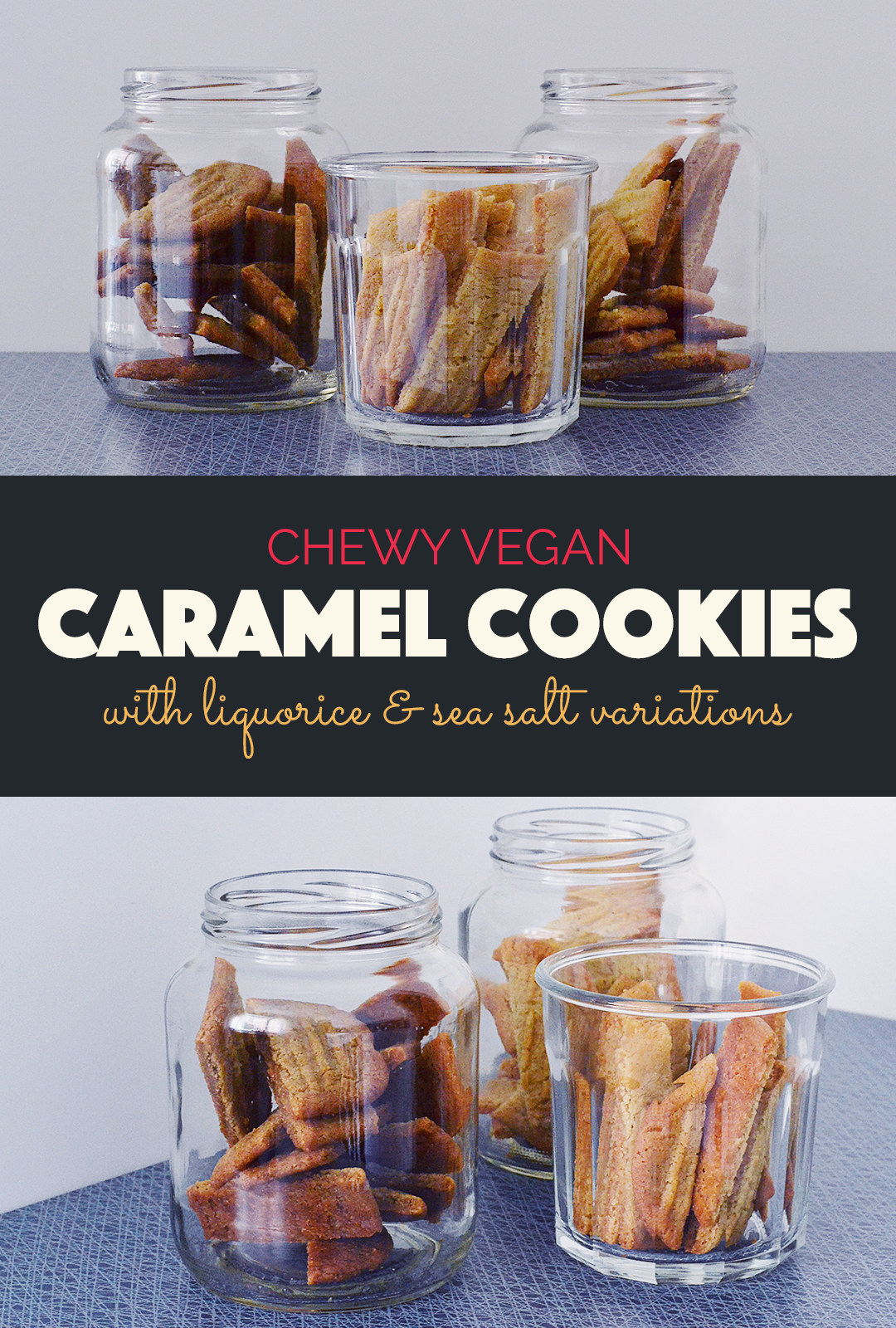 We all have those sweets we remember from our childhood. My mom's chocolate chip cookies, brownies, and peanut butter cookies will always send me straight down memory lane.
Related: Raw Chocolate Caramel Bites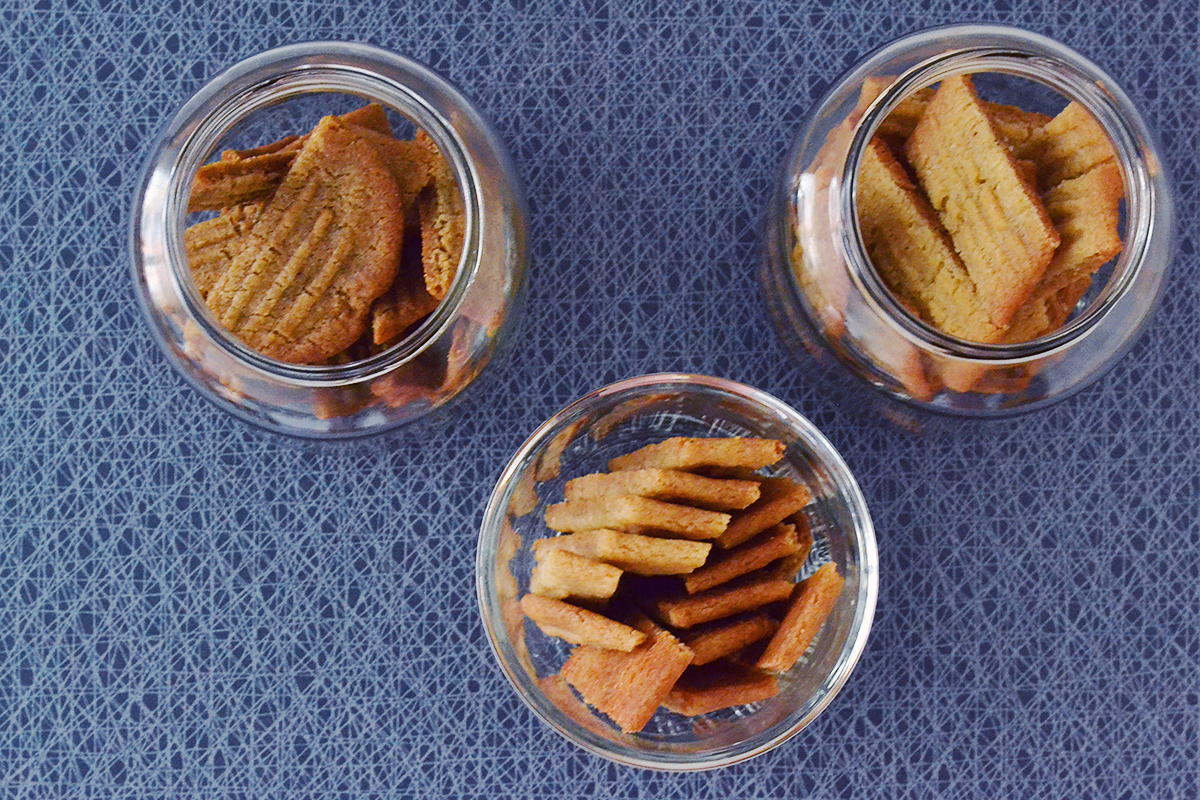 Another one I remember from my childhood is "Sirapskakor" or "Sirapssnittar". Now, "Sirapskakor"? You might ask. Yes, that's me throwing in a bit of the Swedish again.
Related: Raw Caramel Strawberry Cupcakes with Cashew Cream Frosting
Sirapskakor are classic Swedish "småkakor" (small cookies) that are commonly served up with at least 3 or 4 other kinds of "småkakor" for afternoon coffee or tea.
Directly translated, Sirapskakor are "syrup cookies". But to better describe what these taste like, I've decided to call them "Chewy caramel cookies".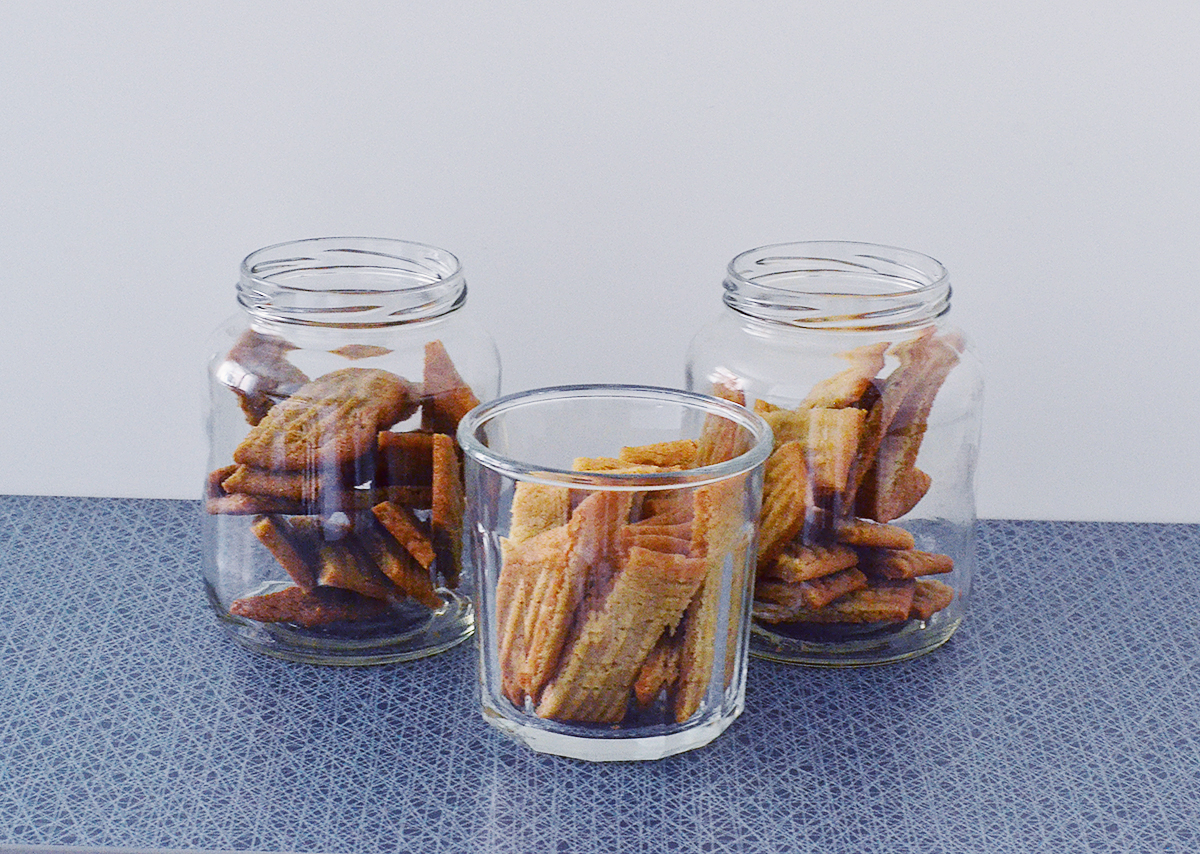 The fun thing about these is that caramel works well with a bunch of different flavours. In other words, these can be tweaked and varied in different ways. Heck, you could even make a plate of "småkakor" solely based around different flavours of the chewy caramel cookies.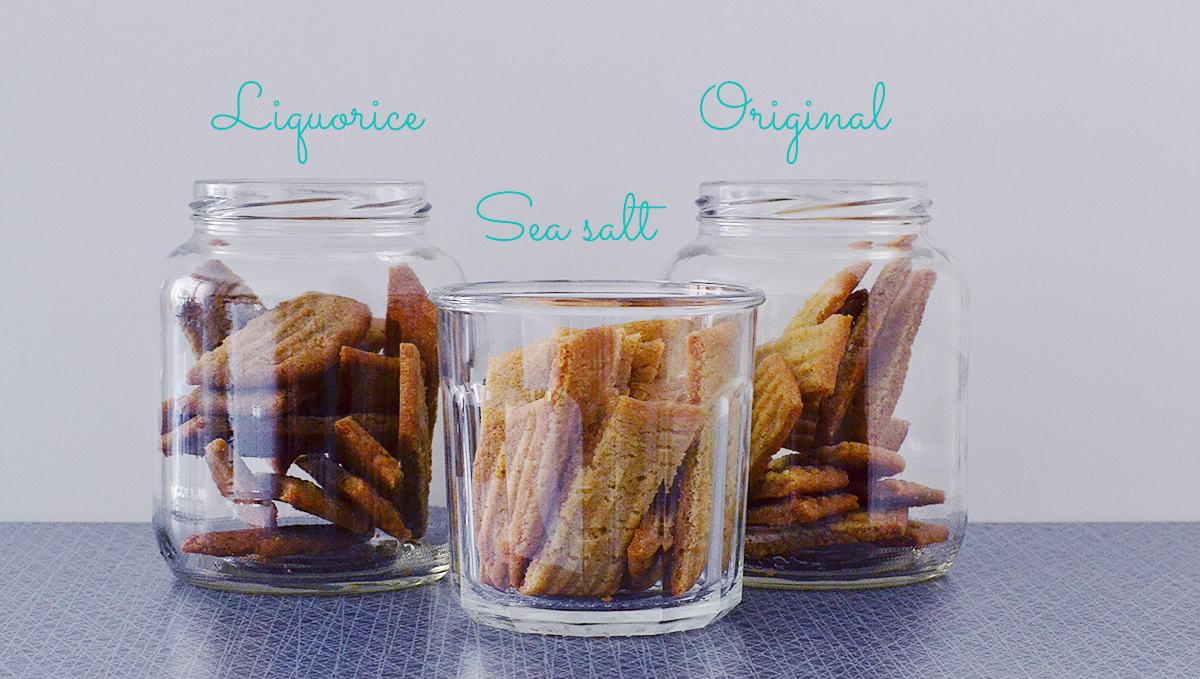 I decided to make some regular, some salted, and some wth liquorice in them this time. But I totally see lemon zest, chocolate, and peanut variations. Let your imagination run wild!
Chewy Caramel Cookies
Yield: about 20-25 small cookies
100 grams (3.5 oz) butter, softened (use vegetable butter if vegan)
1 decilitre (1/3 Cup) sugar
2 tablespoons maple syrup (or other light syrup)
2 1/4 decilitre (1 Cup) flour
1/2 teaspoon baking soda
1 teaspoon bourbon vanilla powder
Add ins / Variations
1 teaspoon liquorice powder
1/2 teaspoon coarse sea salt
lemon zest
chocolate chips
chopped peanuts / walnuts / almonds
Method
Preheat oven to 175 C / 345 F and line a baking sheet with parchment paper.
In a small mixing bowl, add the butter, sugar and syrup. Beat with an electric beater until combined. Set aside.
In a medium sized mixing bowl combine the flour, baking soda and vanilla powder.
Add the butter mixture to the flour mixture and mix until no lumps remain.
Add in any extras or flavourings you would like at this point. I divided the dough into three parts and flavoured them each separately.
Roll into 2-3 "logs" and place on baking tray and carefully pat them down a little bit, you can also use a fork to gently flatten each "log" a bit. If using sea salt, sprinkle the top of the cookie log with sea salt before placing in the oven.
Bake for 10-12 minutes. Take out of the oven and allow to cool for 2-3 minutes before carefully slicing each length diagonally into cookies. Allow to cool completely.
Store in airtight jars for up to a week or in the freezer for several months.
Enjoy!
What sweets (home made or store bought) do you remember from your childhood?