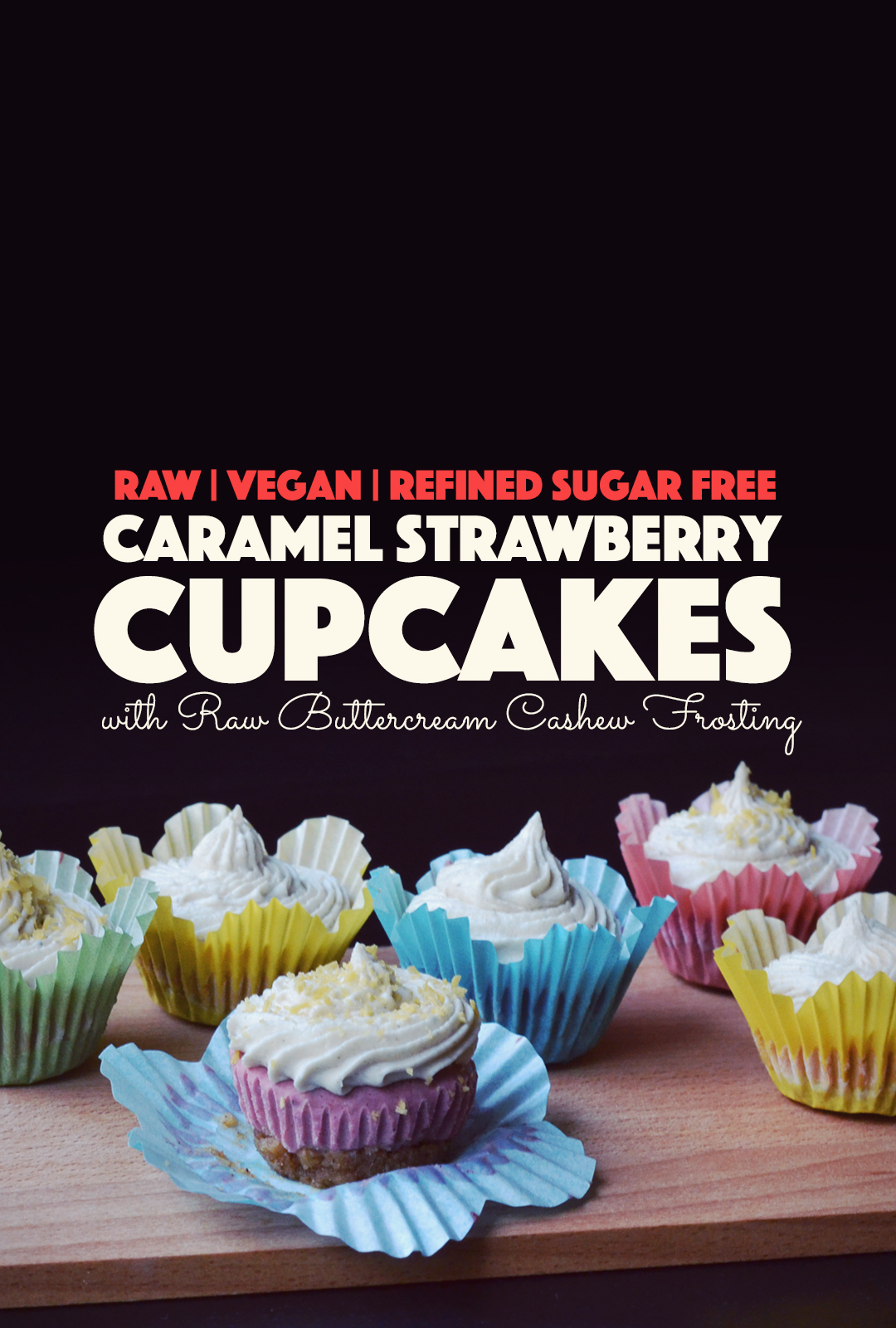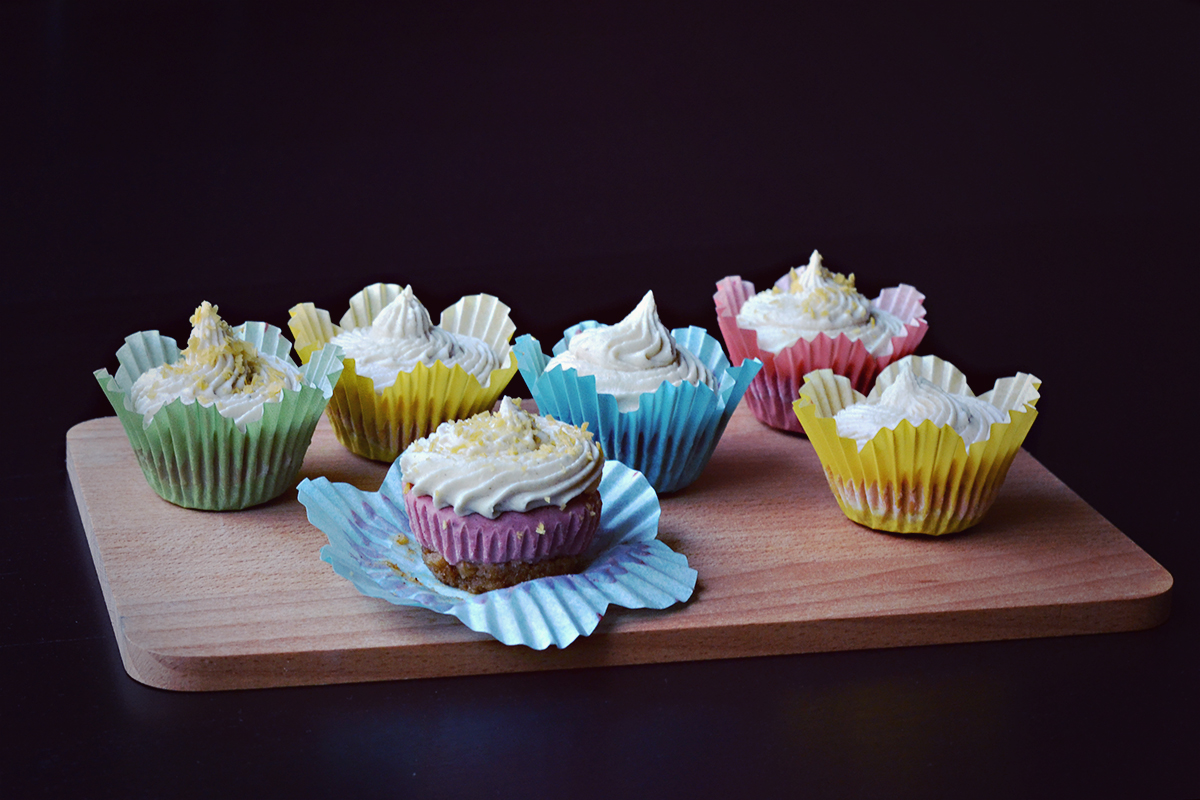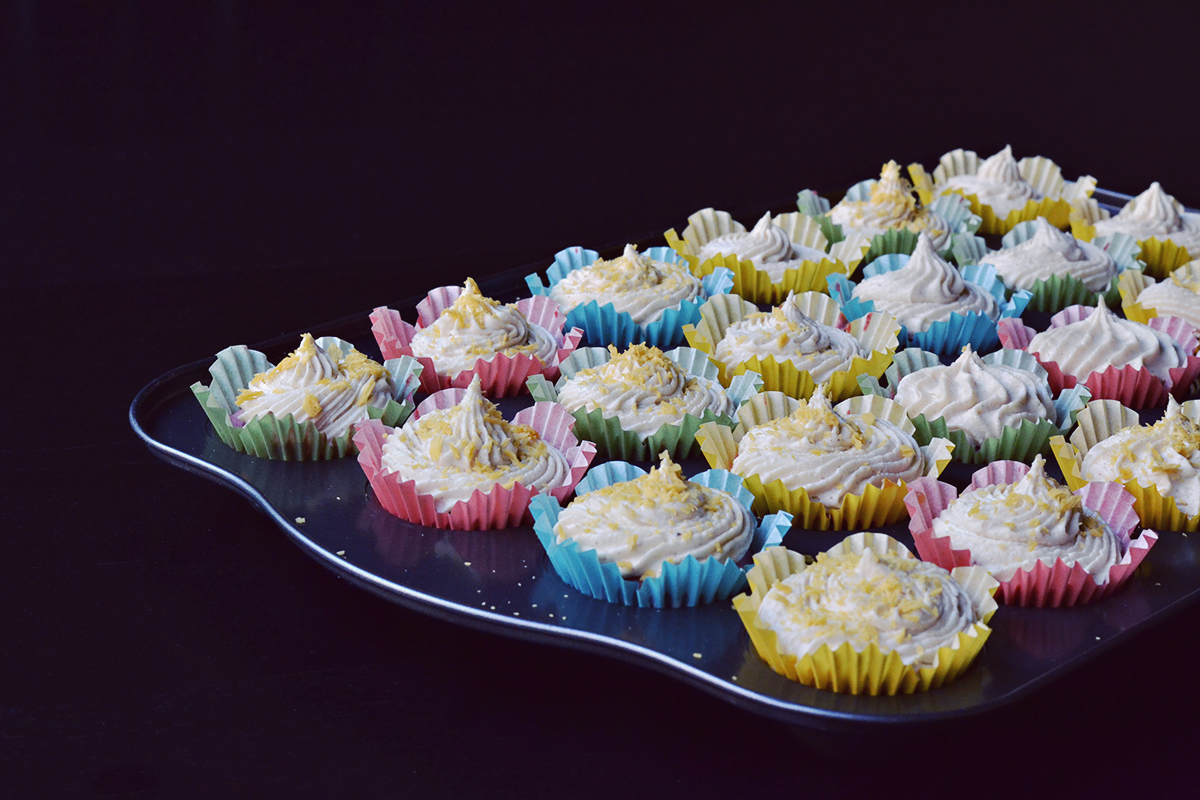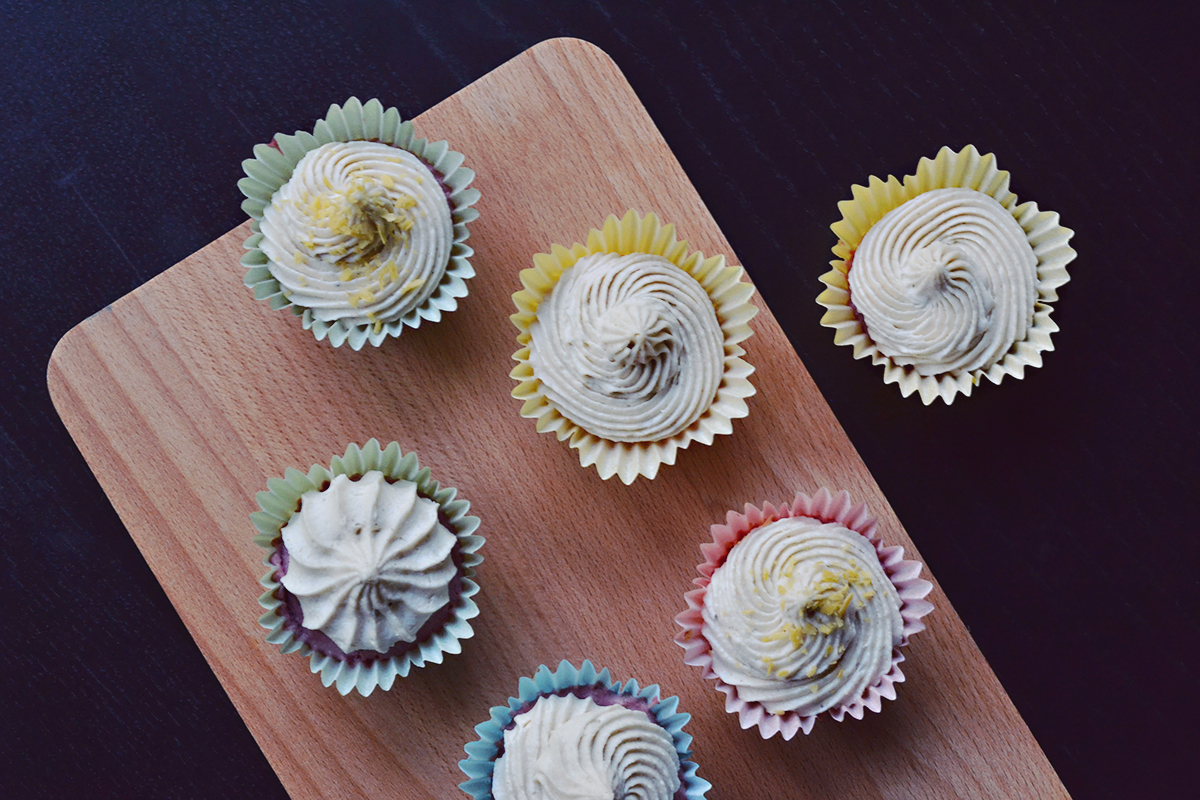 Two things that are sure to put a smile on most people's faces – sweets, and stuff that's tiny!
Like cute mini cupcakes.
Even better when they can pass for healthy – hello, dessert every damn day!
These mini caramel strawberry cupcakes with cashew cream frosting are only made of good-for-you stuff. They're refined sugar free and are a good source of protein and good fats from the nuts and coconut oil. You'd never guess that these are healthy though! They're so yummy they'd easily pass as one of those sugary cupcakes you might be eating otherwise.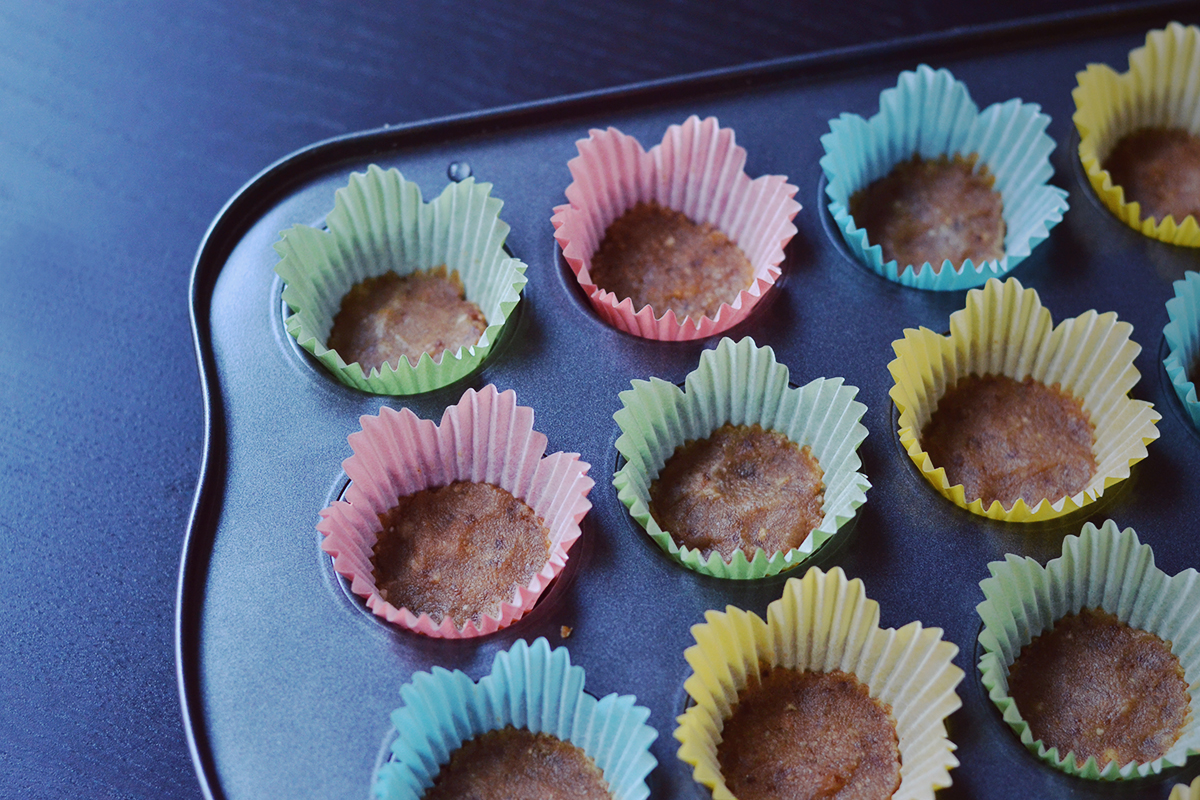 This delicious caramel-like layer is the base of the cupcakes
Mesquite powder is what gives the base of these cupcakes their delicious caramel flavour. The bottom layer is topped with a creamy strawberry filling, which is a lot like a strawberry cheesecake. And then each mini cupcake is topped with the most delicious raw cashew vanilla cream frosting.
I can't even.
Just make these, right now.
Raw Caramel Strawberry Cupcakes with Cashew Cream Frosting
Makes 23 mini cupcakes
For the caramel base
4 medjool dates
1 cup almond meal
1/4 cup walnuts
1 teaspoon mesquite powder
1/2 teaspoon cinnamon
1/2 teaspoon bourbon vanilla
2 tablespoons water
pinch of salt
For the strawberry layer
1 cup cashews, soaked (4-8 hours, or overnight)
1 cup fresh or frozen (thawed) strawberries
1/2 cup very ripe frozen banana
1 teaspoon mesquite powder, optional
1/2 teaspoon bourbon vanilla, optional
1-2 tablespoon maple syrup (or other sweetener)
Cashew Cream Frosting
1 1/2 cup cashews, soaked (overnight, or preferably 24 hours)
1/3 cup water
Juice of 1/2 lemon
1/2 tsp bourbon vanilla
1/4 cup maple syrup
1/2 cup melted coconut oil
1/2 tsp apple cider vinegar
Method
Line a cupcake tray with cupcake forms.
Place all the ingredients for the caramel base in a high speed blender or food processor.
Blend until combined and you've got a smooth and sticky paste, add more water if your mixture is too dry.
Spoon about 1 teaspoon of the paste into each of the cupcake forms. Dip your fingers in cool water and then gently press the paste into the base of the form (see photo above), flattening it to an even layer. Dipping your fingers in water prevents the sticky paste from attaching to your fingers as you try to flatten it into the forms.
Place the tray in the freezer to set while you make the filling.
To make the strawberry filling: drain and rinse the cashews. Place them, along with the rest of the filling in a high speed blender or food processor. Blend on high until very smooth.
Take the tray with your cupcake bases out of the freezer and dollop 1-1,5 teaspoons of the strawberry filling in each cupcake form.
Gently even out the tops of the filled cupcakes with the back of a teaspoon.
Place back in the freezer for 1-2 hours to set.
To make the cashew cream frosting: drain and rinse the cashews. Put all the ingredients for the frosting in a high speed blender (I swear by my Blentec) or food processor and blend on high until very smooth.
Transfer to a small mixing bowl and place in the freezer for 40 minutes. Take out and beat on high with an electric whisk, place back in the freezer for 15 minutes. Repeat this process four times, whipping every 15 minutes and then placing back in the freezer to set further.
Once your frosting has stiffened up enough, transfer to a piping bag and pipe onto the cupcakes.
Optional: top with unsweetened shredded coconut, crushed nuts, or freeze dried fruit sprinkles.
Store the cupcakes in the freezer, take out 15-30 minutes before serving to allow them to defrost and soften a bit.
Enjoy!
What is your favorite healthy dessert?