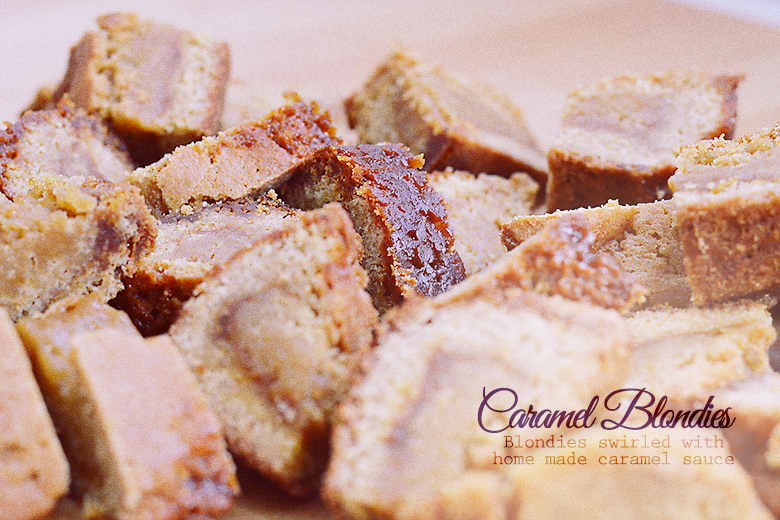 I whipped up a batch of caramel blondies for my colleagues the other day. They're like brownies, sans cocoa, and with an added surprise – a swirl of home made caramel sauce. It was such a hit that people were still talking about them three days later.
Start off by making the caramel sauce (honestly, it's easier than you think to make home made).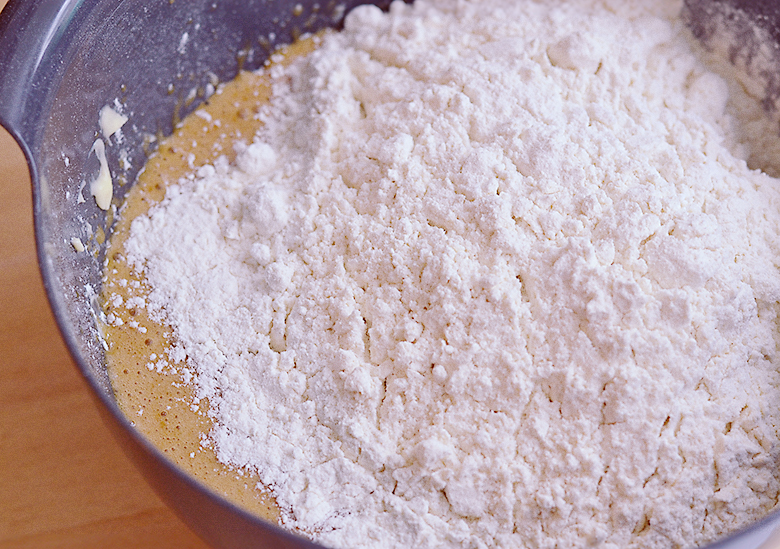 While the caramel sauce cools, whip up your blondie batter.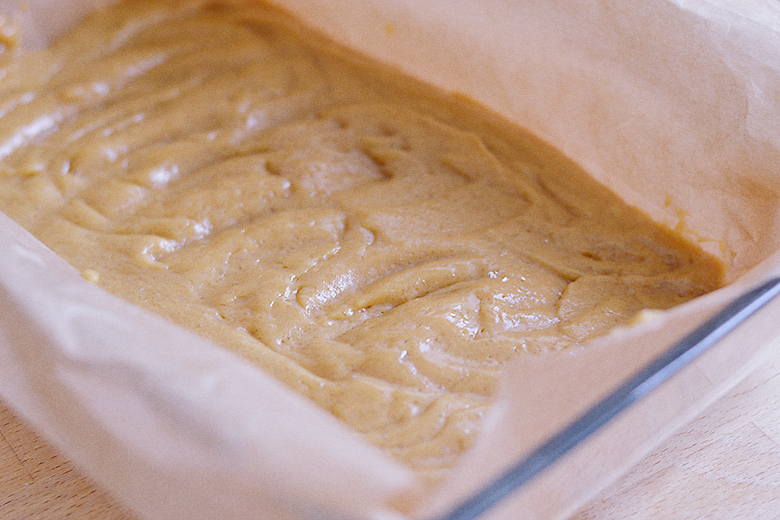 Spread half the dough in the bottom of a baking dish.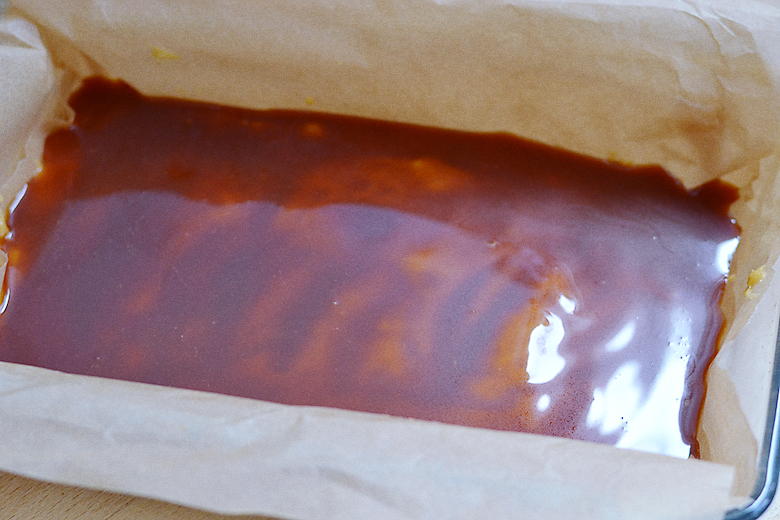 Pour about 1/2 cup of warm caramel sauce on top.
Dollop the rest of the blodie batter on top and smooth out with a spatula.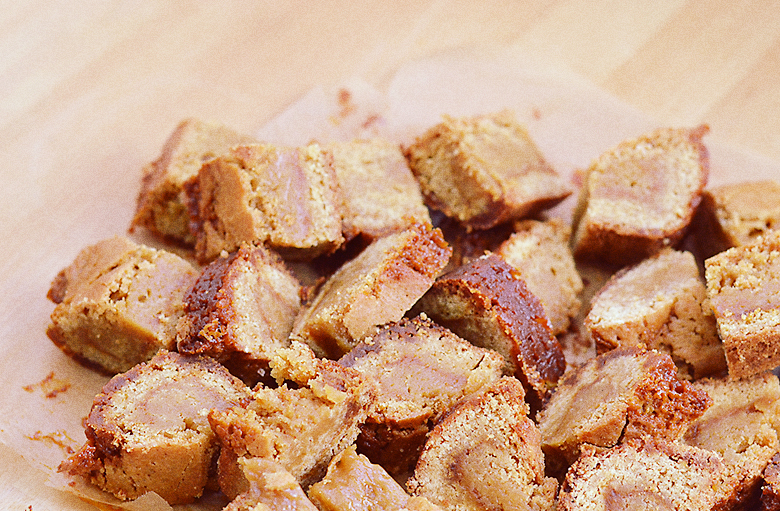 Pop it in the oven and watch how the caramel sauce bubbles up around the edges. Then chop it up into bite sized pieces and make your colleagues happy.
RECIPE:
Caramel Blondies
Yield: about 20 bite sized pieces
INGREDIENTS
Caramel Sauce:
2 cups (4.7 dl) sugar
1.5 stick (170 g) butter, cut into cubes and at room temperature
1 cup (2.3 dl) cream
1 tablespoon flaky sea salt
Blondies:
2 cups (4.7 dl) flour
2 tsp baking powder
1/2 teaspoon salt
1 cup (225 g) butter, melted and cooled slightly
1 cup (2.3 dl) raw cane sugar
1 cup (2.3 dl) light brown sugar
2 eggs
2 tsp vanilla extract
1/2 cup salted caramel sauce
Flaky sea salt, for sprinkling
HERE'S WHAT YOU DO:
Start with the caramel sauce: Pour the sugar into a thick bottomed pot over medium heat and allow to melt while stirring slowly. The sugar will lump up at first, but eventually melt and become liquid. Keep stirring slowly until completely melted and the sugar has taken on a golden brown color.
Turn the heat down to low and add the butter, one small cube at a time, while stirring. The sugar will bubble up vigorously when you add the butter, so be careful.
Once all the butter is added and has melted into the liquid sugar, slowly add the cream while stirring. Again, the caramel sauce will bubble up, so go slow and be careful.
Finally, add the flaky salt and stir until completely combined. Set aside to cool.
For the blondies: Preheat oven to 350F / 176 C / gas mark 4.
In a medium bowl, whisk together flour, baking powder, and salt. Set aside.
In a large bowl, using an electric mixer, mix together the butter and sugars until completely combined and the sugar has dissolved slightly.
Add the eggs and vanilla extract and mix again.
Using a spatula, combine the wet and dry ingredients, slowly folding over the dough to combine it all.
Line a baking dish (about 9×6 inches / 23×15 cm) with parchment paper and dollop half of the blondie batter in the bottom of it, pressing with a spatula to even it out.
Pour 1/2 cup of warm caramel sauce on top and spread it out evenly with a spatula.
Dollop the rest of the blondie batter on top and carefully even it out with the spatula.
Bake in the oven for 30-40 minutes, until a toothpick inserted in the middle comes out with just a bit of caramel sauce on it. Allow to cool in the pan for a bit, then transfer to a wire rack to cool completely.
Once cooled, chop into bite sized pieces and store in an airtight container.
Enjoy!