The market for plant based food is growing rapidly, and more people are choosing a vegetarian or vegan diet. In Sweden you cannot fail to notice the increase in vegetarian products that keep popping up on the market.
Just these past couple of weeks several large food brands have released new plant based products. So if you're wanting to introduce more environment and health friendly foods to your diet, but don't really know where to start, these products are an easy way to get into it. Just switching out a couple of those meat and dairy rich meals you eat is a step towards better caring for our environment and planet.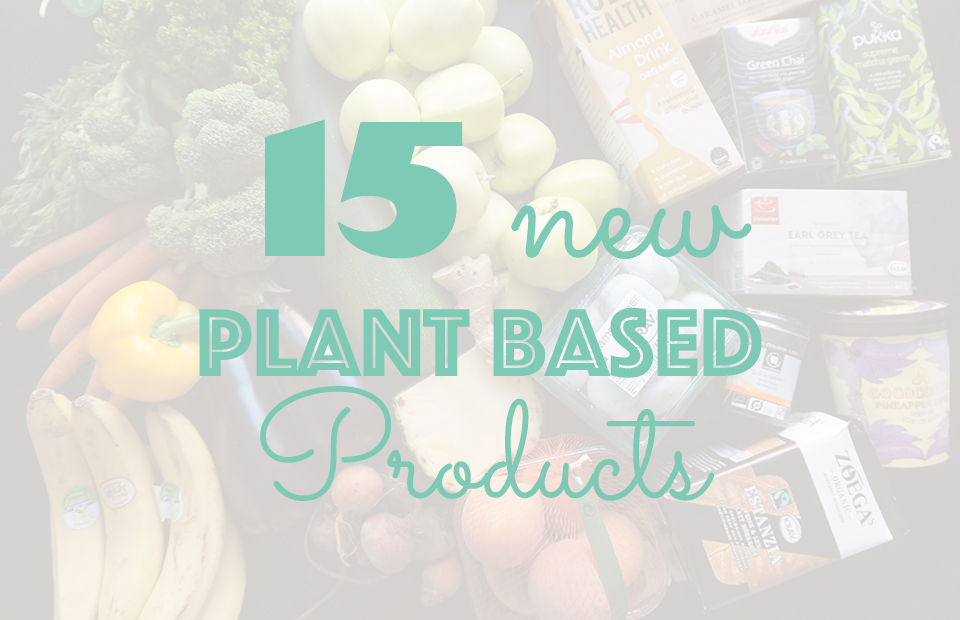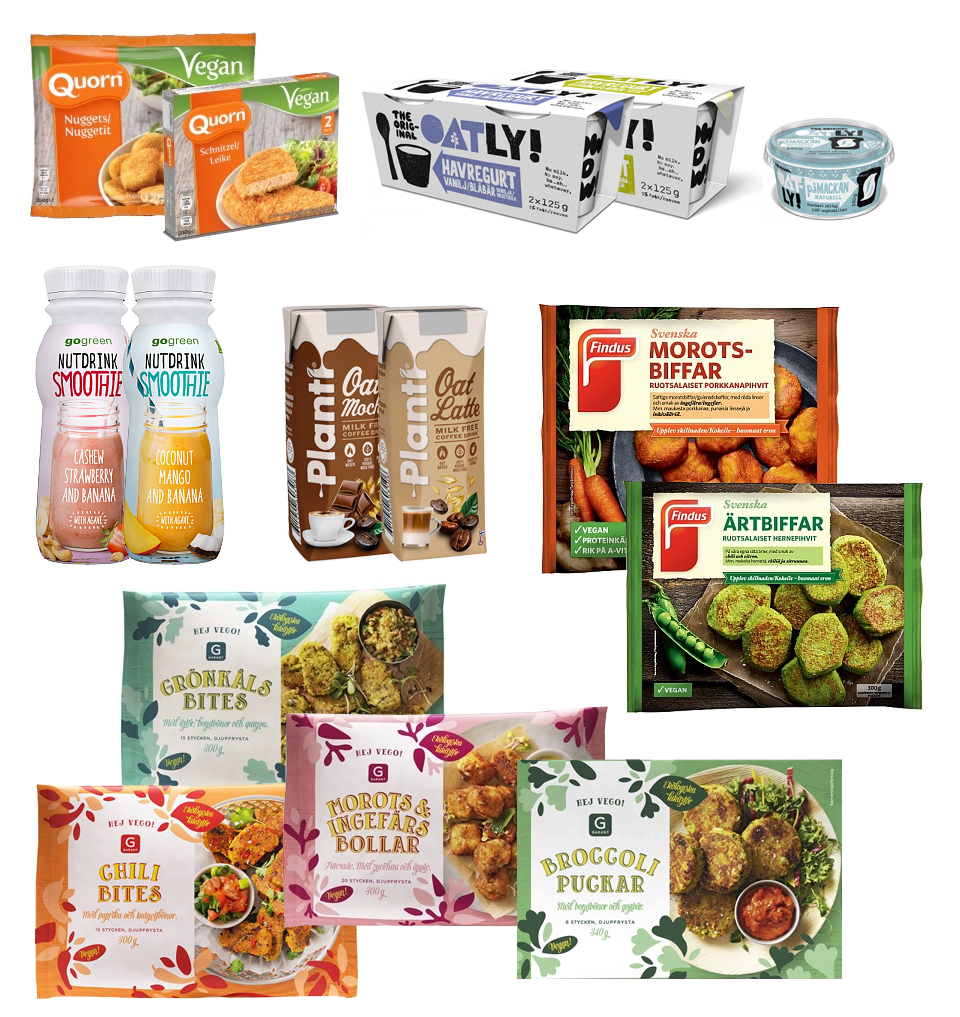 Vegan Quorn
Up until now, Quorn products have not been suitable for vegans since they've contained eggs. Vegans have been requesting a egg free variant of the product for years and the company finally answered by introducing two new vegan products – nuggets and schnitzel.
Oatly Small yoghurts and cream cheese
Swedish brand Oatly really cater to people looking for an easy way to exchange their animal products for plant based alternatives. They've got a ton of great products, and have just released two new oat based yoghurts (vanilla blueberry and lemon elderberry) and oat based cream cheese! I've tried the vanilla blueberry yoghurt and it's great, and I can't wait to try the other new products, so far they've been sold out everywhere!
GoGreen Nutdrink Smoothies
GoGreen have introduced two new nut milk based smoothies that are great on-the-go or as a compliment to your breakfast. Their nutdrink smoothies come in Cashew, Strawberry & Banana or Coconut, Mango & Banana flavour.
Planti Coffee Drinks
Another new drink on the market are cold coffee drinks from Planti (previously called Carlshamn). They're oat milk based and come in mocha (chocolate) or latte flavour.
Findus Carrot patties & Pea Patties

Hopping on the vegan bandwagon, Findus have two new all-vegan products on the market: Carrot patties and pea patties.
Garant Hej Vego
Garant recently launched four new all-vegan products under the name Hej Vego ("Hello veggie"). Their new patties have some interesting flavour combinations: Carrot & Ginger balls with zucchini and apple, or how does Kale, Pea, Bean & Quinoa "Bites" sound? Chilibites with Paprika and Kidneybeans? And Broccoli Patties with Beans and Goji Berries. I'm intrigued!
Which products would you like to try?