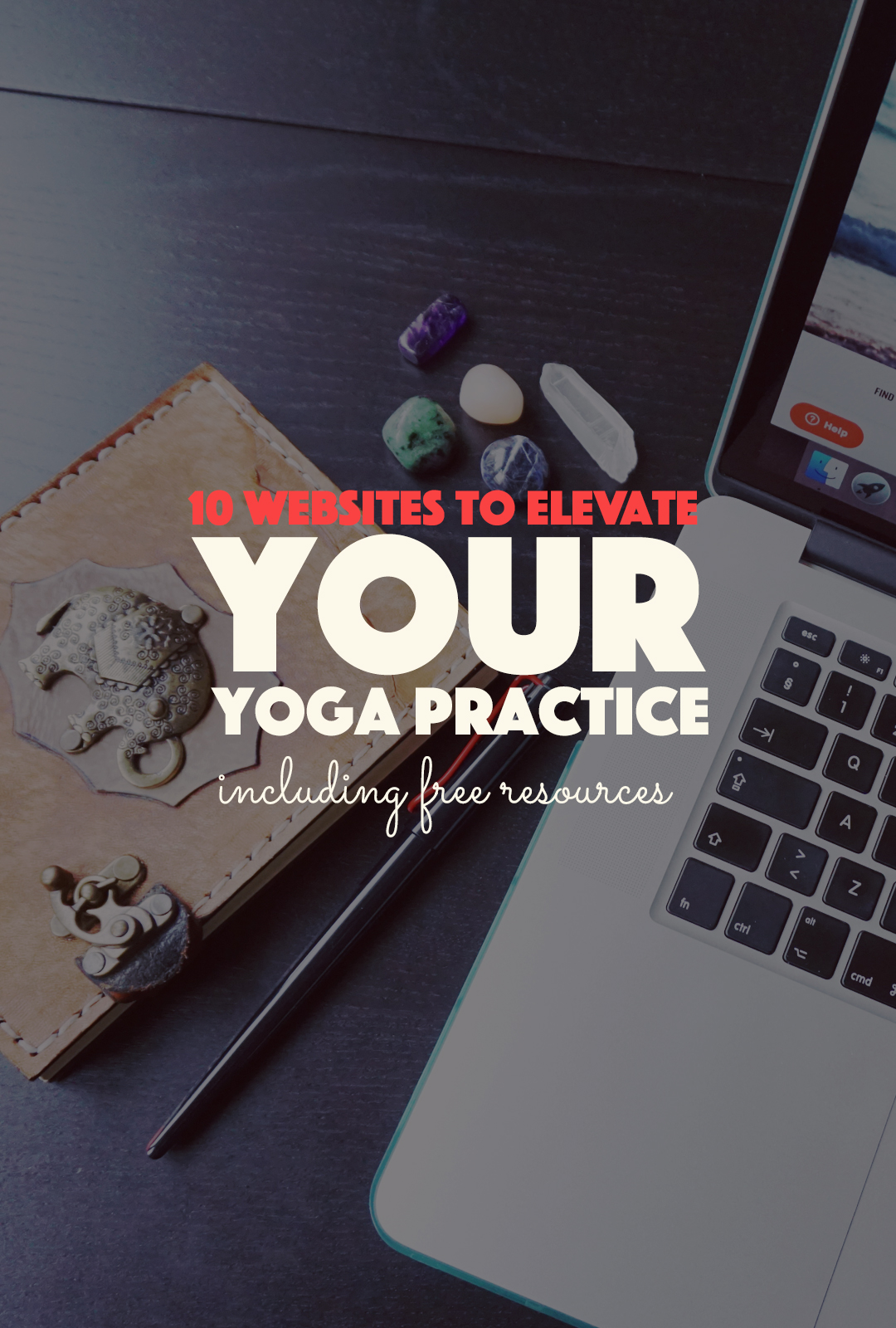 One of the many advantages of yoga is that you can practice it literally anywhere. Even airports are installing yoga rooms for stressed our or anxious travellers who want to ground themselves before lifting off.
You might be signed up for a course or class already, but feel like that's not enough and want to expand your understanding of yoga and deepen your practice. Did you know the internet is full of great websites that'll guide you on your way?
So find a cozy space in the warmth and comfort of your home, roll out your mat, and click your way through to one of these 10 Websites To Elevate Your Yoga Practice.
10 Websites To Elevate Your Yoga Practice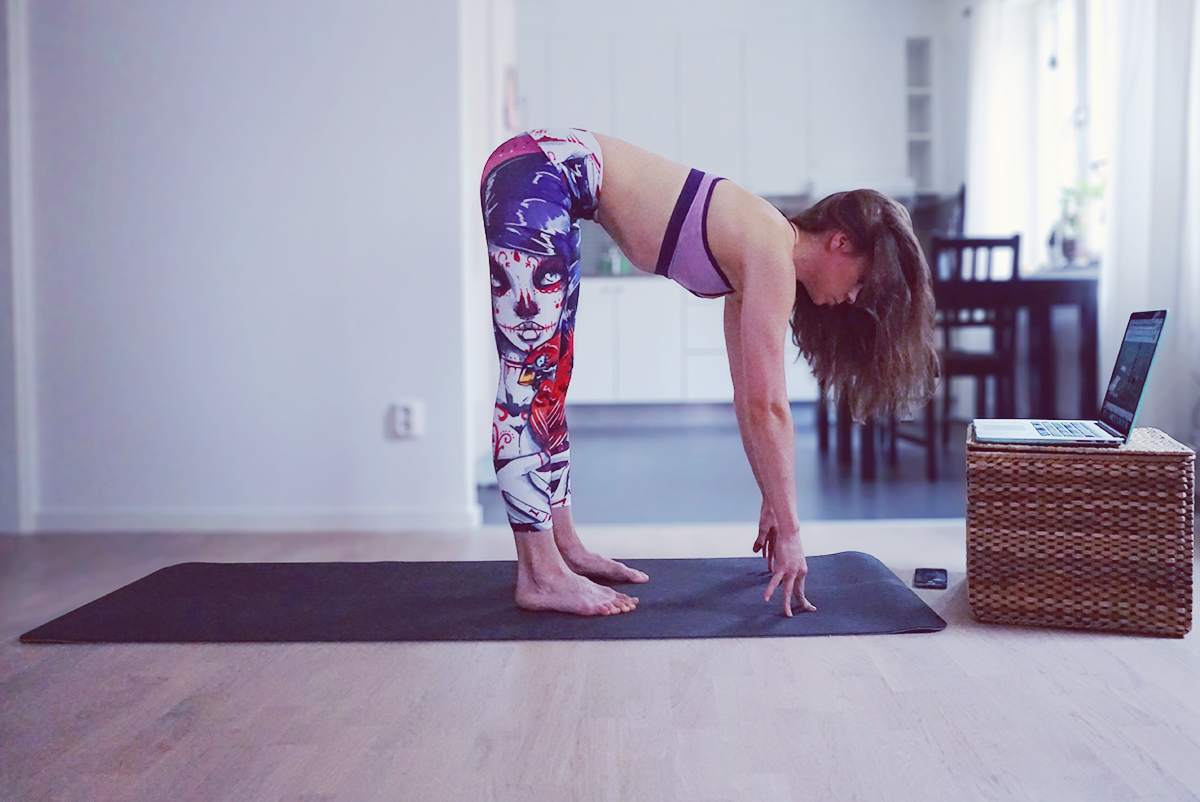 Wearing The Sugar Girl tights by Sadhana Clothing.
I've been a member of oneOeight.tv since the launch in October and have had the chance to try several of the videos. The great thing about oneOeight is that it's not only yoga videos (though there's an absolute ton of that too, of course). There's also a bunch of videos on meditation, healing, dealing with heartache and pain, and healthy cooking.
It's like an online guide and therapist all wrapped into one. And you get to do yoga with Rachel Brathen (aka Yoga Girl)!
My Vinyasa Flow teacher recommended this site to me as a way to explore different yoga teachers and their teaching styles.
YogaGlo offer videos of yoga led by a wide range of renowned teachers. With so many different teachers, there's also all kinds of different styles of yoga to suit your preferences. There's a free 15 day trial of YogaGlo, or you can sign up for a membership at $15 a month.
Yogobe is a Swedish, Norwegian, and Finnish site that offer yoga videos with yoga teachers known and adored locally and internationally. The classes are taught in the aforementioned languages, as well as in English. The search filter on the site allows you to easily find a class in a language you prefer.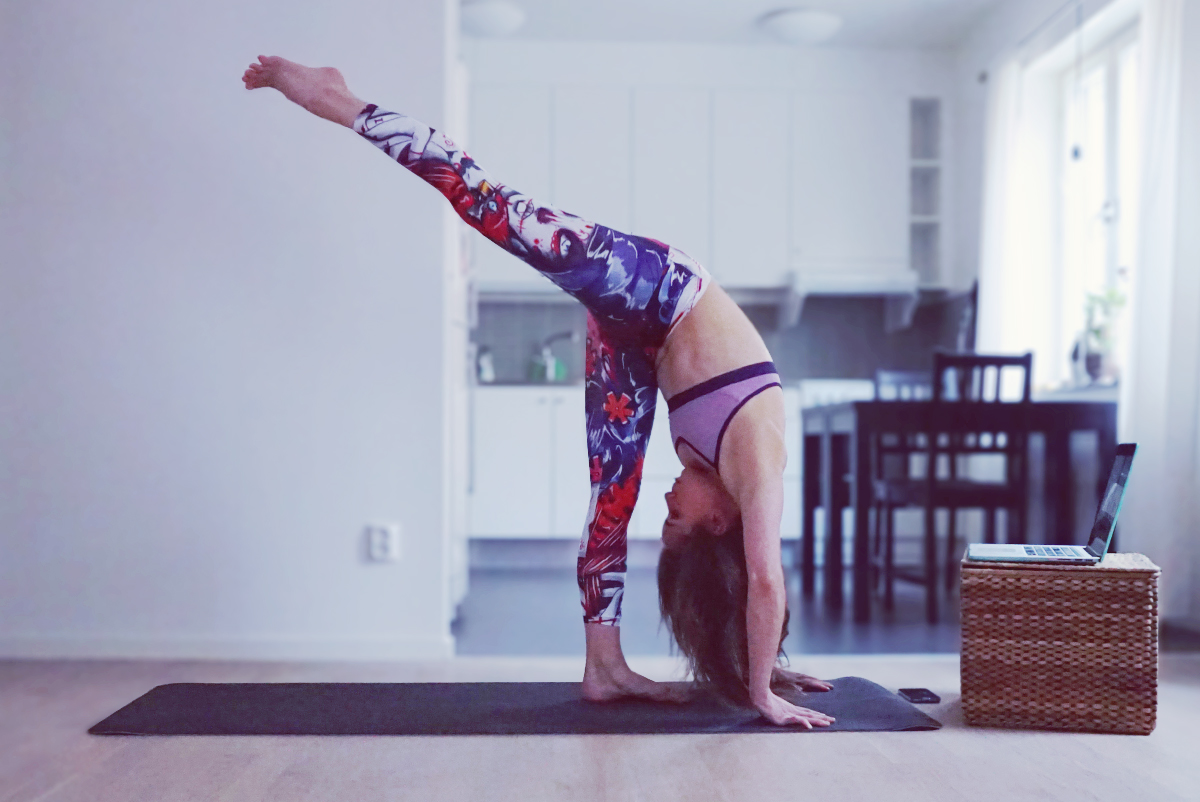 Previously known as Gaiam TV, Gaia is a streaming service absolutely packed full of documentaries, videos, and films on yoga, pilates, fitness, health & longevity, spiritual growth, and more. Aside from guided yoga and fitness classes, Gaia also regularly set up challenges in yoga, healthy living, and meditation to keep you motivated. Their memberships run at $7.95 a month.
Yoga Anytime call their videos "yoga shows" and each show includes several episodes on a specific topic. There's shows on Pranayama and Meditation, the Sanskrit language, or yoga for athletes focused on targeting areas of an athlete's body that could use a little extra care. Yoga Anytime offer a free 15 day trial, memberships are €14 a month.
A lot of online yoga classes are membership based and charge you a monthly or annual fee to get access to their content. But DoYogaWithMe is free! They offer online yoga classes as well as videos explaining poses, breathing techniques, and anatomy. The majority of their content can be viewed without even signing up.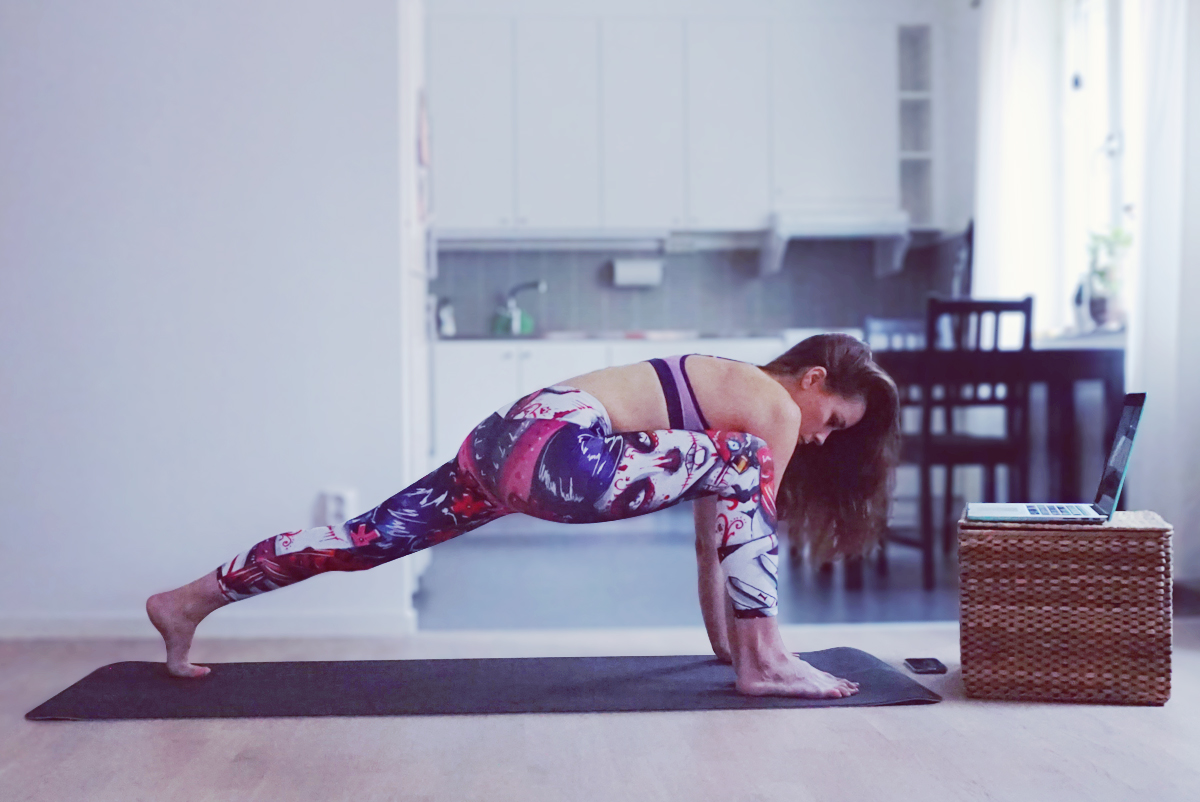 If you've ever wanted to take a yoga class with one of the famed yogis you follow on Instagram, chances are they've got classes on Codyapp. Codyapp offer bundles of videos from acclaimed yoga teachers like Dylan Werner, Kino MacGregor, Kerri Verna, and Briohny Smith. As opposed to membership based sites, on Codyapp, you purchase a yoga video bundle that includes several episodes from the same teacher.
There's a whole bunch of great yogis offering free classes via their YouTube channels. Like Adrienne who's got the channel Yoga with Adrienne where she shares different types of flows and sequences to suit different moods and levels. She also has a 30 days of yoga challenge with daily videos to guide you through a consistent practice.
If you'd prefer getting a whole bunch of episodes in one go, check out Namaste TV. So far, they've got three seasons of yoga, each including 13 episodes. They also have beginner collections and specific bundles with classes in Spanish. Their videos have beautiful scenery so you can imagine doing yoga on the beach or in the middle of the forest.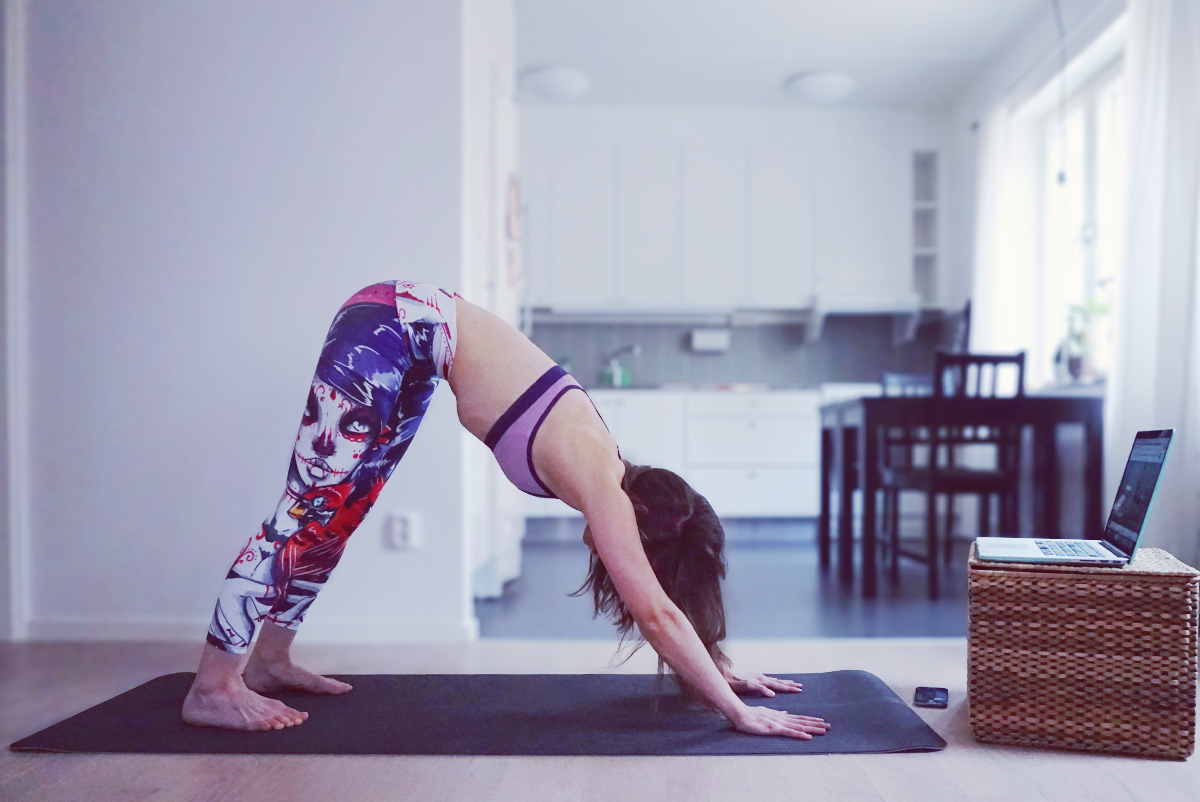 You know yoga isn't just for women right? Yogi Sean Vigue offers a lot of yoga videos on his fitness YouTube channel, including a lot of beginner classes for men (and women). So if you want to avoid having to sign up and pay for a membership at one of the sites mentioned above, or feel like a male yoga guide is more relatable, then YouTube is your friend.
Do you use any online videos or classes to practice yoga at home?
In this post I'm wearing The Sugar Girl tights by Sadhana Clothing.