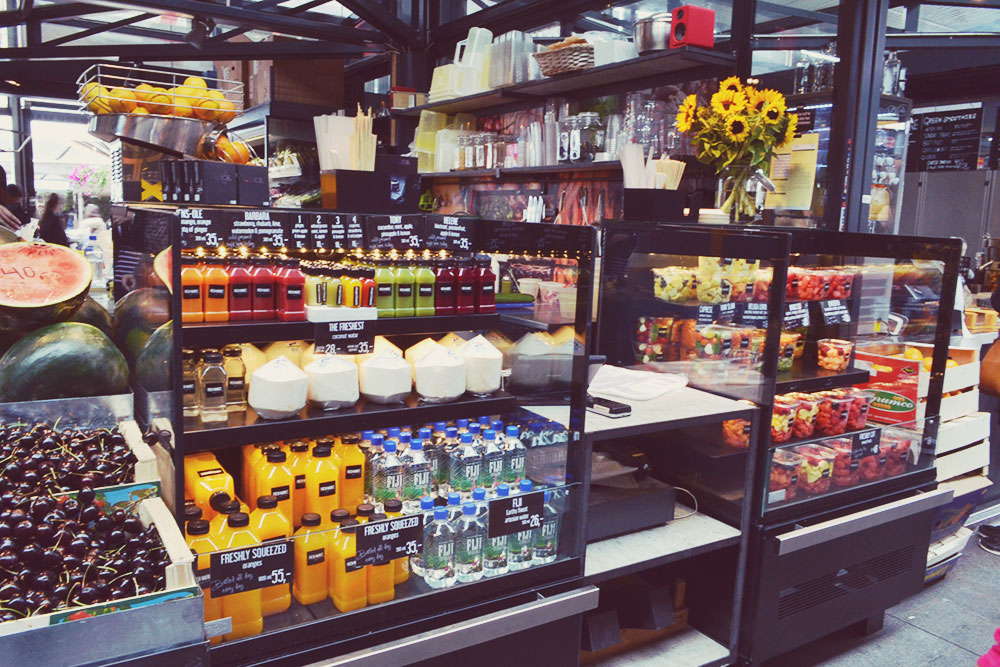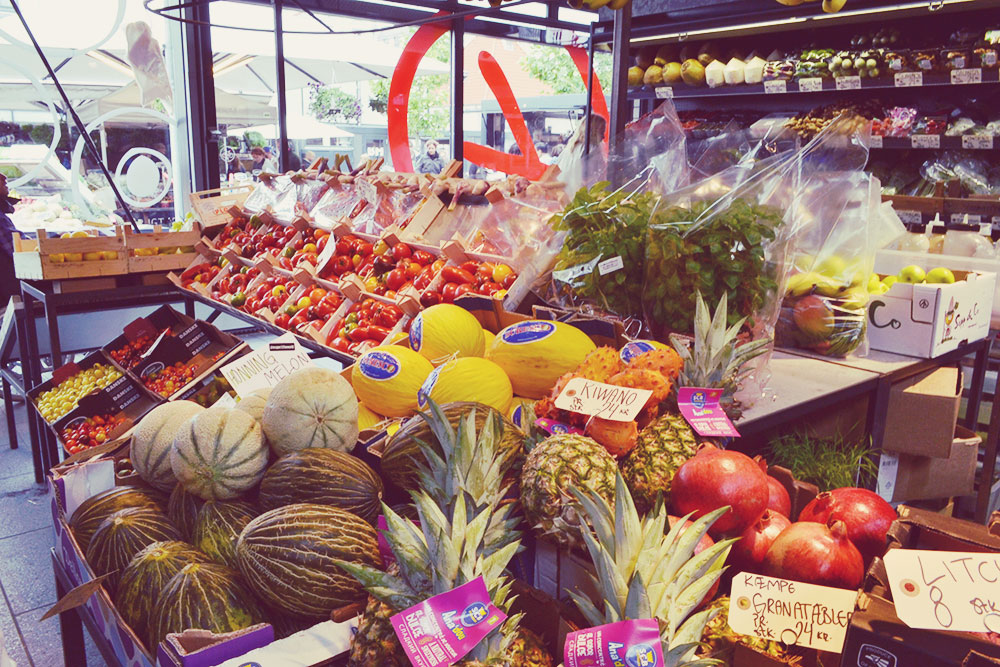 On our second day in Copenhagen we wandered all over town and eventually made our way to Torvehallerne. Torvehallerne is an indoor food market where you'll find stands selling everything from fresh fruit and vegetables to massive plants of fresh herbs, shelves of exciting spices, piles of nuts, organic beauty products, fresh pressed juice and cafés with beautiful pastries.
Torvehallerne is actually two separate glass buildings right next to each other. The one appeared to be focused on fruit, vegetables and cafés while the other is more of a deli with cheese, meat and fish. The latter also houses GRØD, an oatmeal bar that offer sweet and savoury bowls of oatmeal topped with delectable trimmings. Being an oatmeal-for-breakfast kind of girl, had I been hungry I would definitely have ordered a bowl.
But alas, our stomachs were still satisfied from our hotel breakfast so we settled for a fancy cup of coffee from The Coffee Collective. They're pros at what they do, aiming to offer "exceptional coffee experiences in a manner that gives better living conditions to coffee farmers across the globe."
Torvehallerne is definitely worth a visit if only to wander around and soak up all the pretty fruits, vegetables and cakes on display.

4 out of 5 bananas
Beautiful venue and exciting atmosphere. No shortage of options for both vegans and non-vegans.