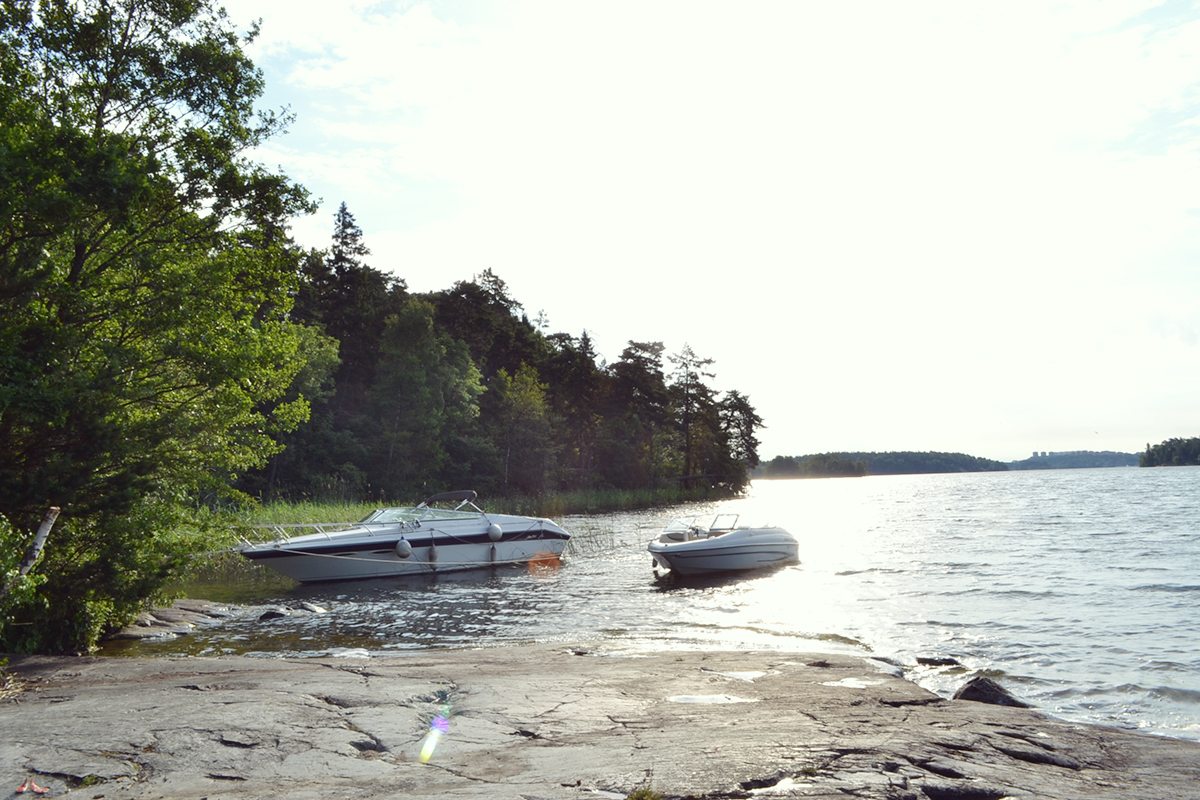 Stockholm is kind of the perfect combination of big city life and nature. You've got great shopping, restaurants, cafés, and bars combined with forest, beautiful archipelago, great swimming spots, water skiing areas, hiking routes and fantastic scenery all in your back yard. Sort of.
The summer is the perfect time to take advantage of the opportunities afforded to us Stockholmers. On Saturday morning Tom and I packed up our sleeping bags, tents, snacks and barbecue and were on our way to a remote little island with a big group of friends. We had a day of fun in the sun, grilling and then sleeping to the sound of the wild and the untouched water right outside our tent ahead of us.
There's something so undeniably freeing and relaxing about being out in nature, away from the bustle of the city and without access to the everyday luxuries we've grown shamefully accustomed to. Coming from someone who has a tendency to be a little bit too much of a control freak, few things are as valuable as putting myself in a situation where I have no choice but to accept things as they are. The first thing I noticed was how still my mind went, the usual non-stop clutter of thoughts, to dos, and plotting and planning going on in my head were gone. It was like automatic mindfulness. Silence. Bliss.
I had a great time during our short little stint of roughing it, and got to spend much needed quality time both with myself and the friends and family who make me feel liked and accepted, just the way I am.