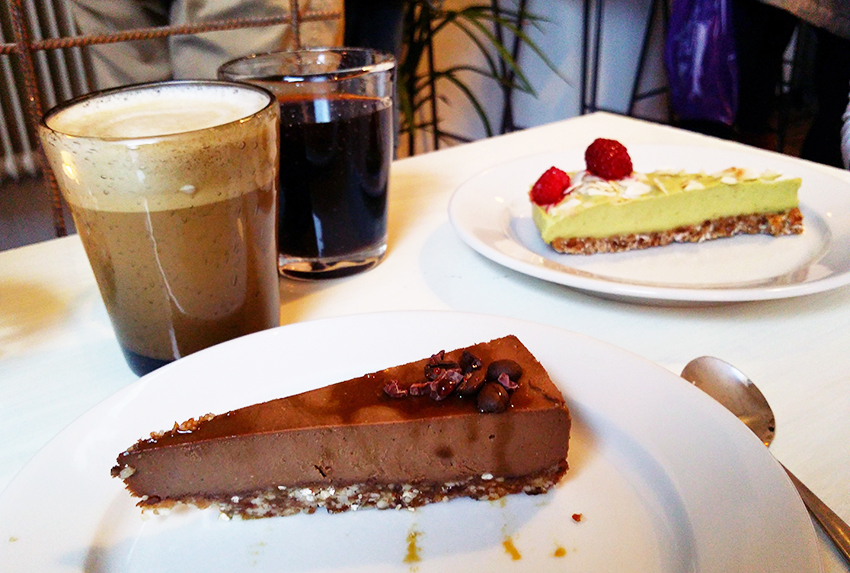 Raw Lime "cheesecake", Raw Mocha Chocolate cake, and Oatmilk latte at Sthlm Raw.
A couple of weeks ago Sthlm Raw opened their raw food café in Hornstull in Stockholm. I'd eagerly been awaiting their opening so Tom and I popped in for raw cakes and coffee the first weekend they were open. And what a treat it was!
It's no doubt that the interest in vegan nutrition is growing, 2014 has definitely been the big bang starting point of something that I can only see continuing to grow in 2015 and beyond. The amount of new vegan shops, restaurants and cafés that have opened just the past six months are more than I can keep track of. And that's just in Stockholm!
With people's increased desire to lead a healthy, plant based and conscious lifestyle, it's no wonder there's been such an increase in vegan restaurants and cafés. Not to mention the abundance of vegan options on restaurant menus and in grocery store isles.
I'm excited to see what's in store for 2015.