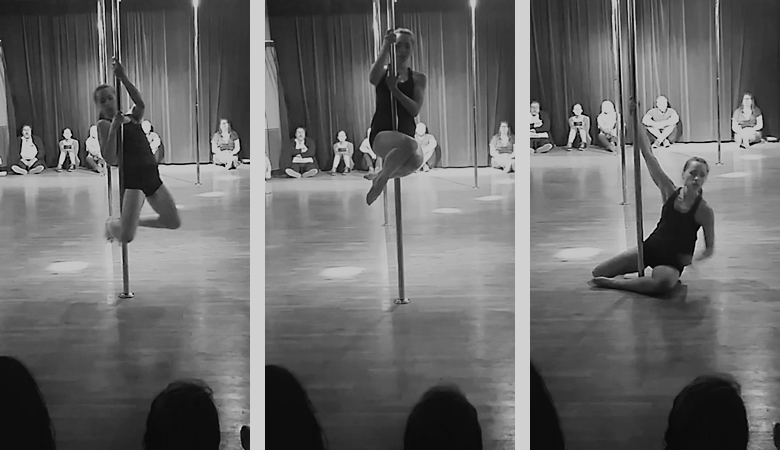 Me during my pole dance performance this weekend.
A little over two months ago I decided I needed something new. Something fun. Something just for me. So I went and tried pole dancing, something I've been thinking I'd like to try ever since I first heard about it several years ago. I contemplated signing up for the class up until the night before the course started and then… one-two-three, click. And I was about to embark on something that has had more meaning for me than I could have ever imagined.
Fast forward about 10 weeks of absolute ridiculous fun, confidence boosting sexy dancing and I cannot tell you enough how happy I am that I started this. I look forward to my classes every single week. What I thought would just be a fun new activity or alternative form of exercise has been so much more than that for me. One of the things I love the most about pole dance is that it promotes body confidence. It's a weekly feel good experience that makes me feel strong and beautiful and fine just the way I am.
This weekend my studio organised the bi-annual performance show. This is an opportunity for friends and relatives to come and see all of the grops of classes perform the choreography they have learned over the course of 8 weeks. I loved every second of it. The studio was packed with girls from all different levels, the atmosphere was buzzing with encouragement for each other, regardless of level or years of experience. Girls of all shapes and sizes were there, every single one of them equally impressive for their strength, confidence and sexy moves. I walked off stage after our performance wanting to go right up and do it all over again.
This end-of-course performance was by no means the end of it for me. I've already started level two, and I have no intention of quitting any time soon.