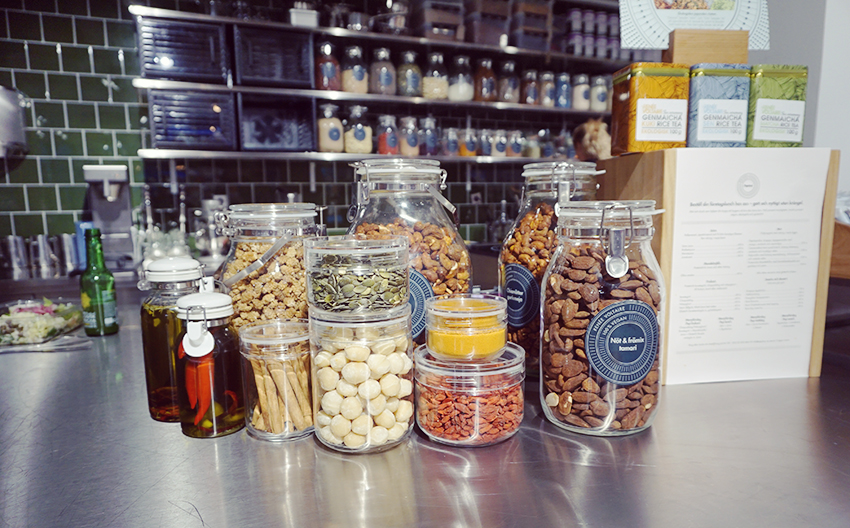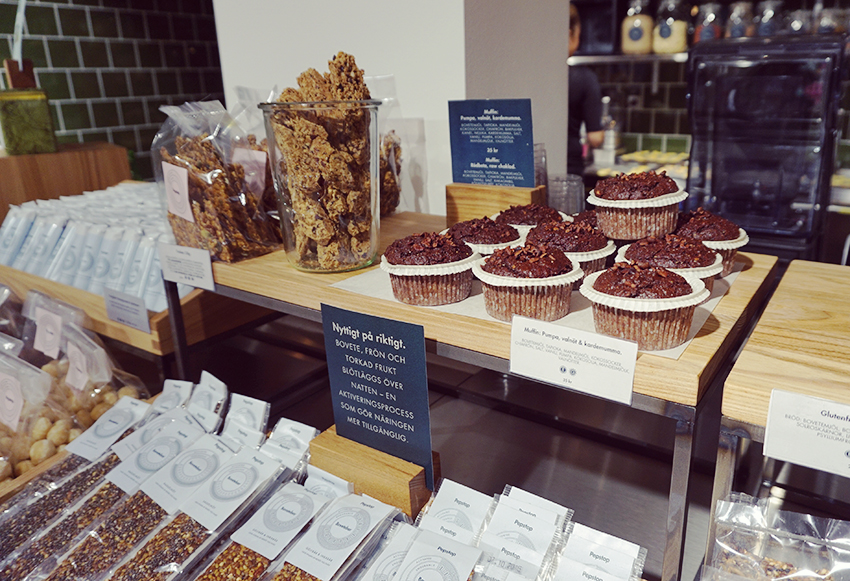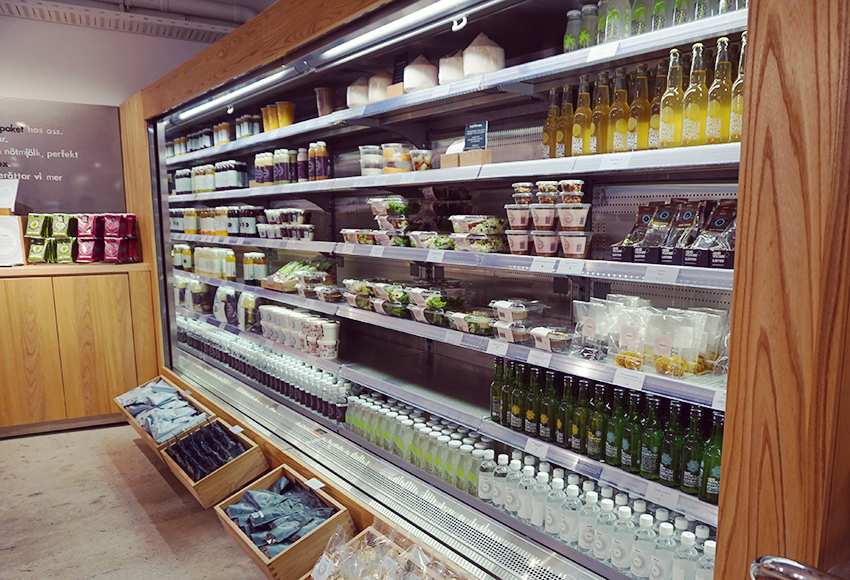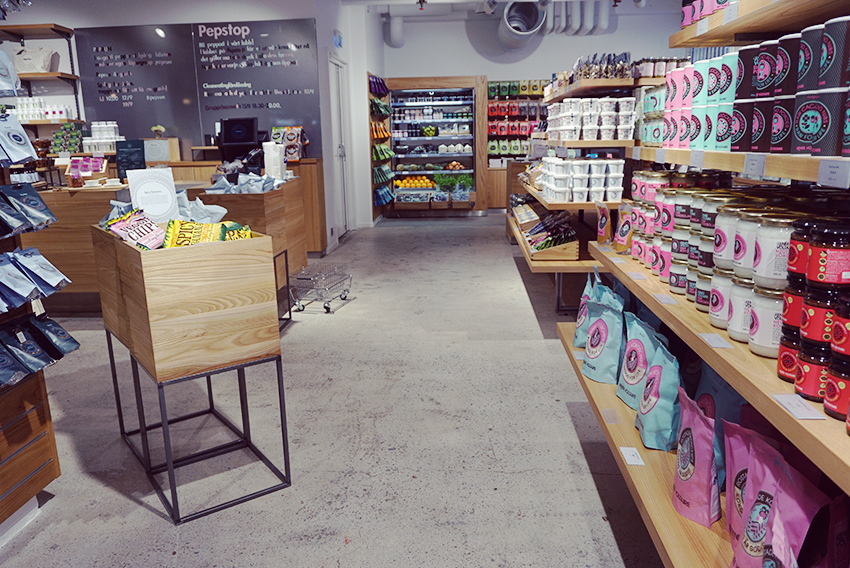 Cafés, restaurants, or shops catering to a healthy lifestyle excite me. I stay up to date on new places that open in my home city of Stockholm, and I'm always eager to check them out.
One such place is Pepstop by Renée Voltaire. It opened a couple of months ago and has been on my list of places to check out ever since. I finally got the perfect opportunity to stop by when I attended a Vinyasa flow class at the Lululemon showroom in Stockholm last weekend, which is situated near Pepstop.
The store is 100% vegan, organic, and offers a wide range of the Renée Voltaire branded products. They also have a kitchen where they create raw food meals and treats, fresh pressed juices and smoothies, and vegan bake goods on a daily basis. Everything is stocked in take away boxes in their fridge. They've also got a couple of seats along a bar in the window if you want to eat your meal on the spot.
I decided to get myself a treat and opted for a bottle of almond milk sweetened with dates and flavoured with vanilla, and a gluten free vegan chocolate muffin. The nut milk wasn't as sweet as I expected, I thought the dates would leave more of a sweetness, but it had a nice refreshing flavour and faint hint of vanilla. The chocolate muffin was so good I found myself wishing I'd bought two (and contemplated how to re-create my own recipe of them).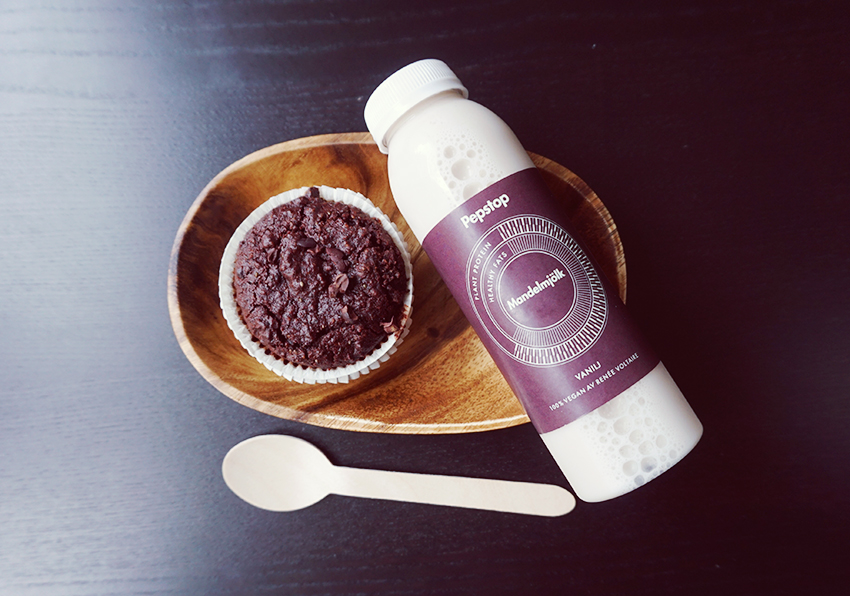 I've actually always been slightly averted to the Renée Voltaire brand. I feel like some of the products are wildly over-priced. Which is why I instead chose to go for other brands that offer the same quality and products but at more reasonable prices. However, I'm in support of Pepstop, because anyone who makes vegan, healthy, and organic foods more readily available to people, and thus support raising the awareness for a healthy lifestyle, gets a plus in my book.
Pepstop is located on Riddargatan 3, on Östermalm in Stockholm. They're open daily from 8am-7.30pm, Saturdays 10am – 5 pm. Closed on Sundays.