I'm headed to a yoga festival this weekend. It's going to be a full day of yoga classes in a big park. Here's what I pack for a weekend yoga festival.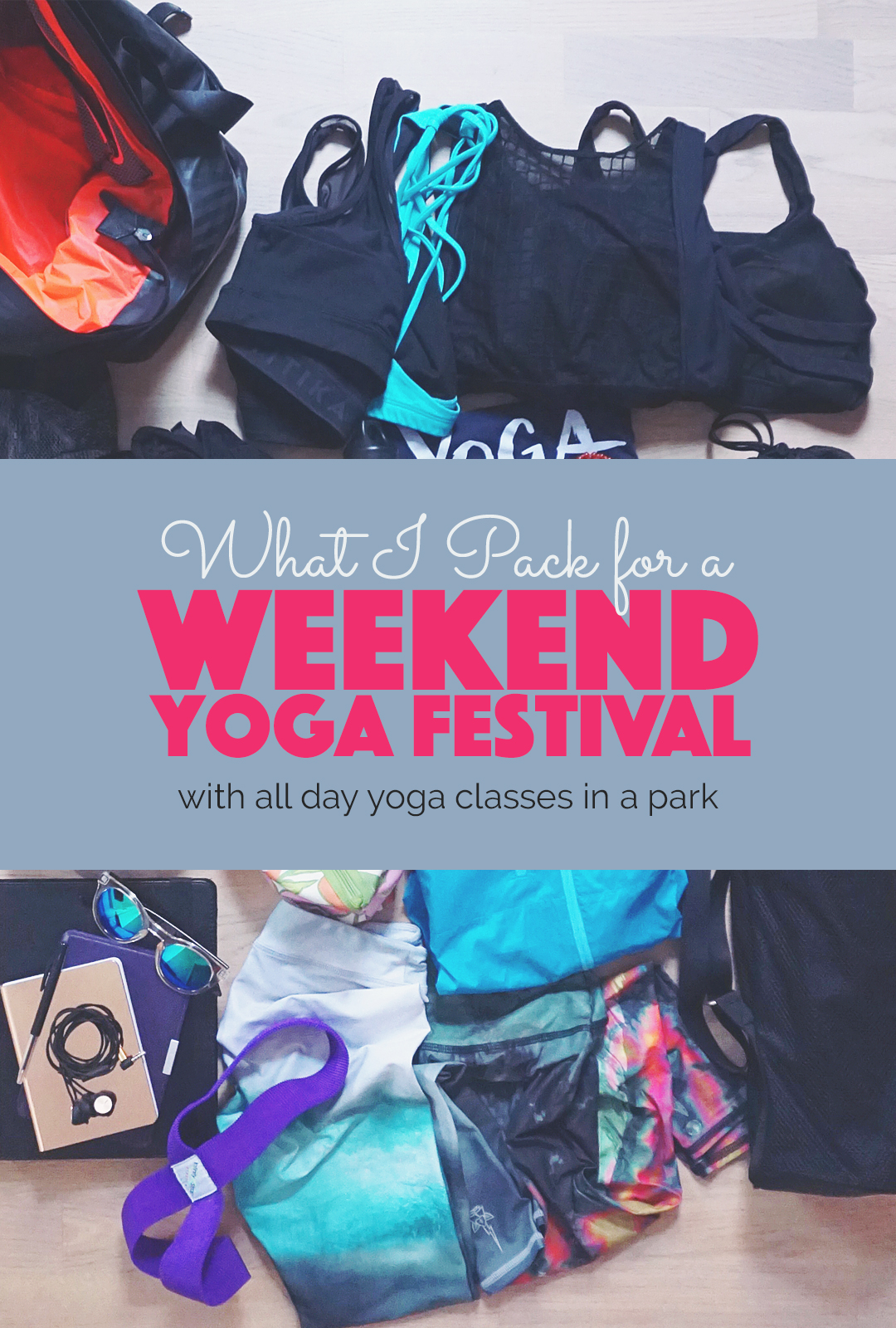 I'm headed on an adventure!
Back in April this year, I bought tickets to a yoga festival and subsequently booked a hotel for the weekend to make the whole experience a mini weekend getaway. I don't know which I'm more excited about – the yoga festival, or getting to stay at a hotel for a couple of nights and enjoy fluffy sheets and hotel breakfast!
I think more than anything, I'm kind of nervous about the yoga festival. A couple of days ago I wrote about why I've taken a break from yoga for the last couple of months. Consequently, the classes I take at this festival are a sort of reintroduction to yoga for me.
As I head off, I'm reminding myself to keep my mind in the right place – maybe I'll feel like yoga is fun again now that I've taken a break from it, or maybe I won't. But whatever I feel is fine.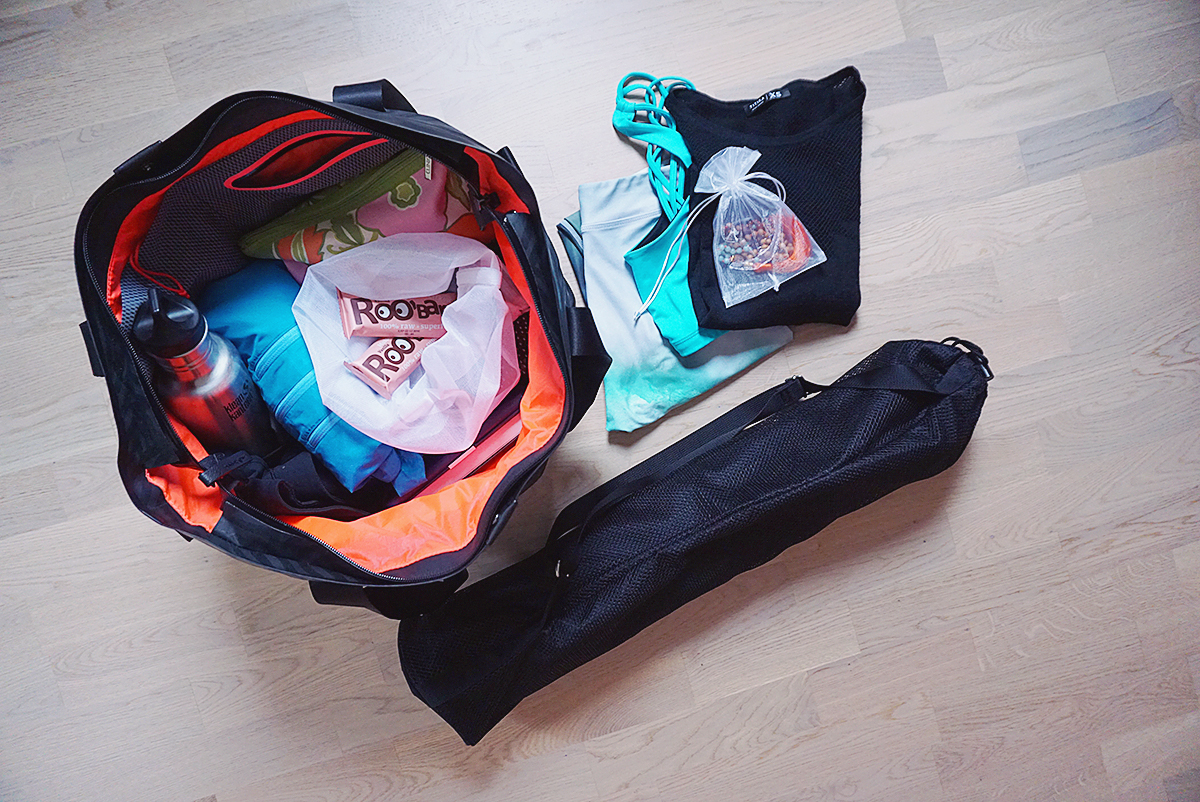 Now, since this is just a short weekend trip, I don't need to pack much more than my mat and favourite yoga clothes. Still, I thought it'd be fun to show you how I pack for this weekend yoga festival.
What I Pack for a Weekend Yoga Festival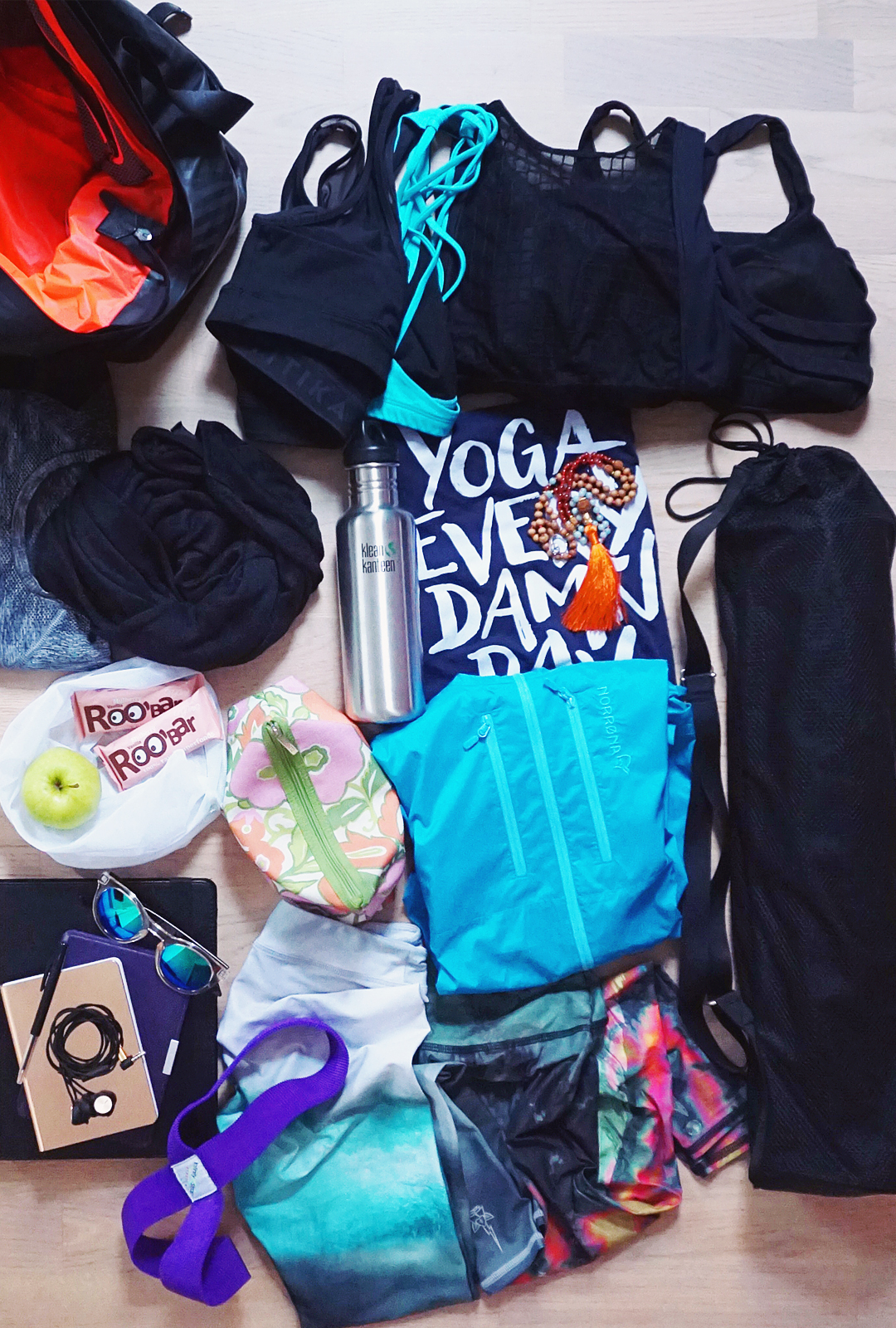 My yoga mat and handy yoga mat bag
Favourite tights by Electric & Rose and Teeki
Tank tops by Titika
Sports bras from Titika and Onzie
Ocean blue Norrøna jacket that my boyfriend got me for my birthday
"Yoga Every Damn Day"-top for lounging in the hotel room
My mala necklace from Malatopia
Sustainable water bottle
Some emergency snacks and the usual undergarment essentials and toiletry bag
To keep myself entertained (traveling by train for several hours) I've packed my iPad, Kindle, notebook, and pen.
The weather is forecast to be absolutely horrid – pouring rain and thunder storms. Perfect for a full day of yoga in a park, right? So I've packed some long sleeved tops and a sweater as well.
That's it! Off I go!
What are your essentials for a weekend trip?