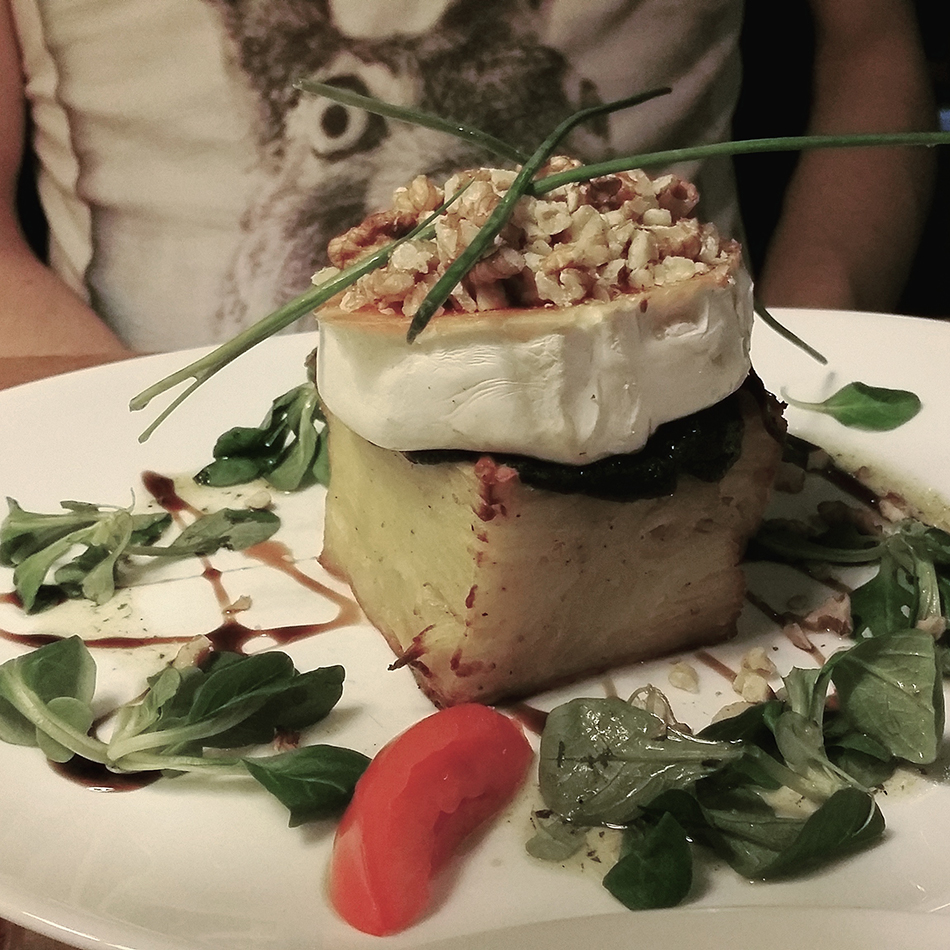 Grilled goats cheese on potato gratin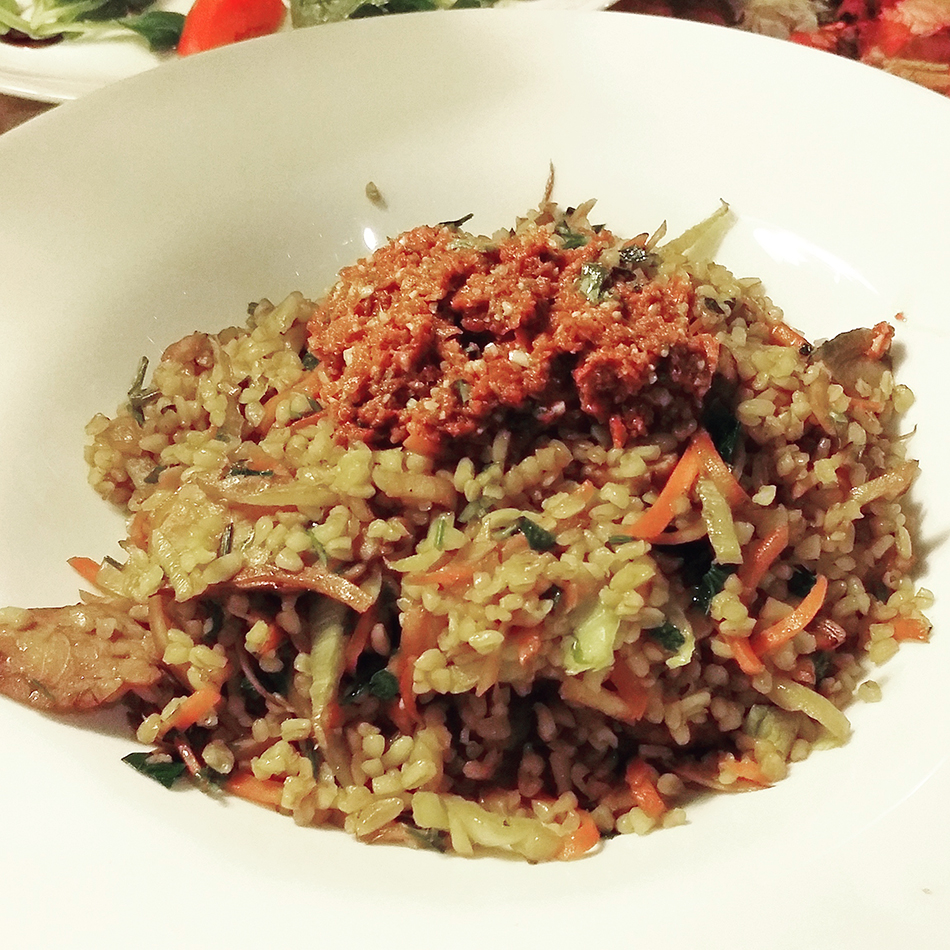 Vegan Bulgur "Risotto" with seitan and sun dried tomato pesto
When I lived in Prague for a short period back in 2008, I visited vegetarian/vegan restaurant Lehka Hlava (located on Boršov 280/2) twice. I distinctly remember the star lit ceiling in the restaurant, but I can't remember what I thought of the food. Regardless of the non-lasting impressions the meals had on me, Lehka Hlava are highly recommended as one of the best vegetarian/vegan friendly restaurants in the city, so I wanted to try it again during our recent visit to Prague.
We made reservations for dinner and were lucky enough to be seated in that star-lit room that I remembered. The menu is extensive and aims to cater to all kinds of diets, including raw food, vegan and even breatharians (which can make the place feel a little bit odd). As a starter we ordered the hummus with pita bread to share. It was good, though the hummus was a very soupy consistency. For my main I ordered the vegan bulgur "risotto" with seitan and sun dried tomato pesto. Tom had the grilled goats cheese over potato gratin. I was rather disappointed in my meal, it tasted like something I'd throw together in a rush after a long day. Like a simple stir fry of vegetables with bulgur and a blob of pesto on top. Tom wasn't all that impressed with his meal either, I snuck a bite of his potato gratin and thought it had a nice onion flavour to it but it was nothing spectacular.
I felt like Lehka Hlava wasn't all it's chalked up to be and I would much sooner recommend the other places we visited during our stay in Prague, like nearby restaurant Estrella.