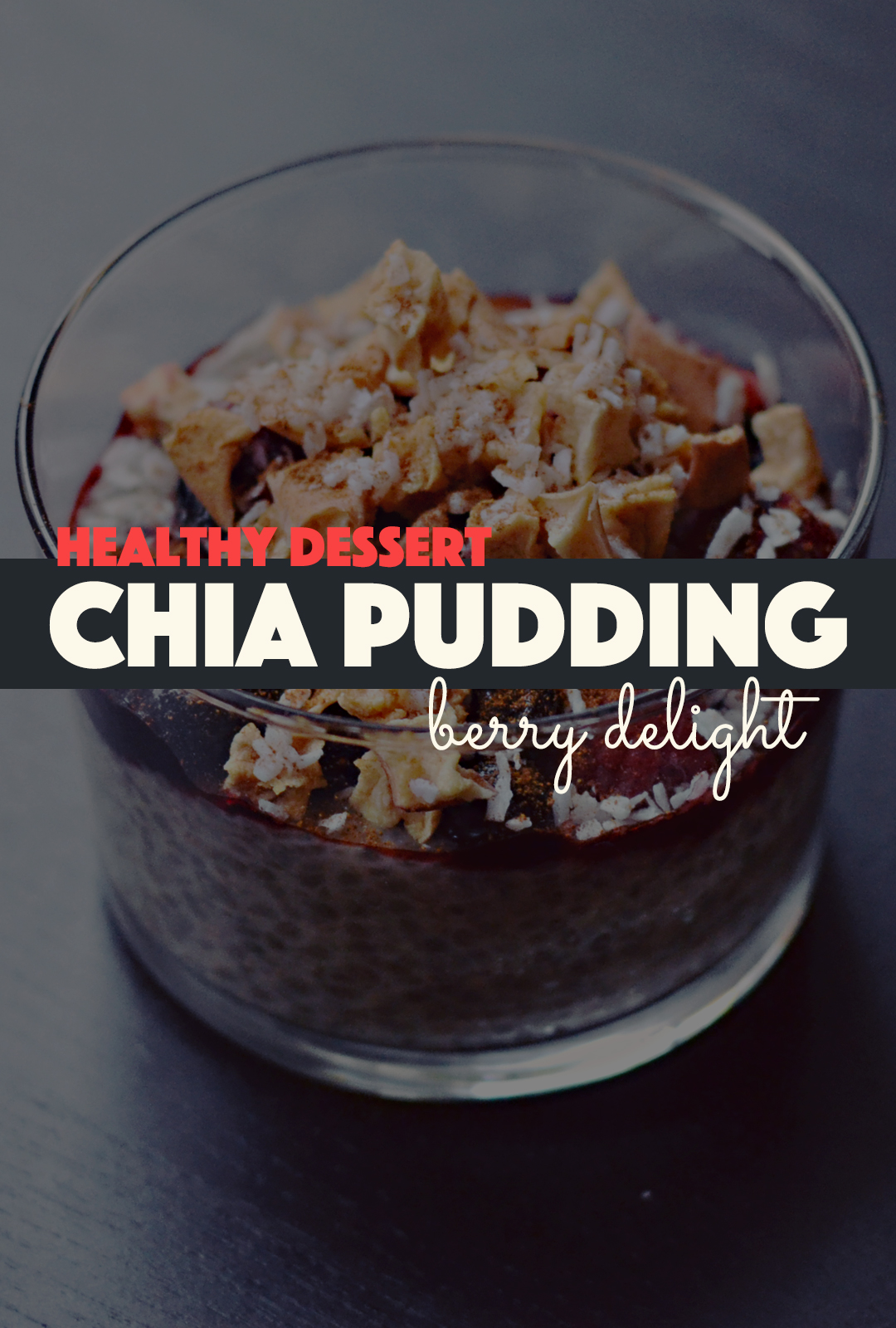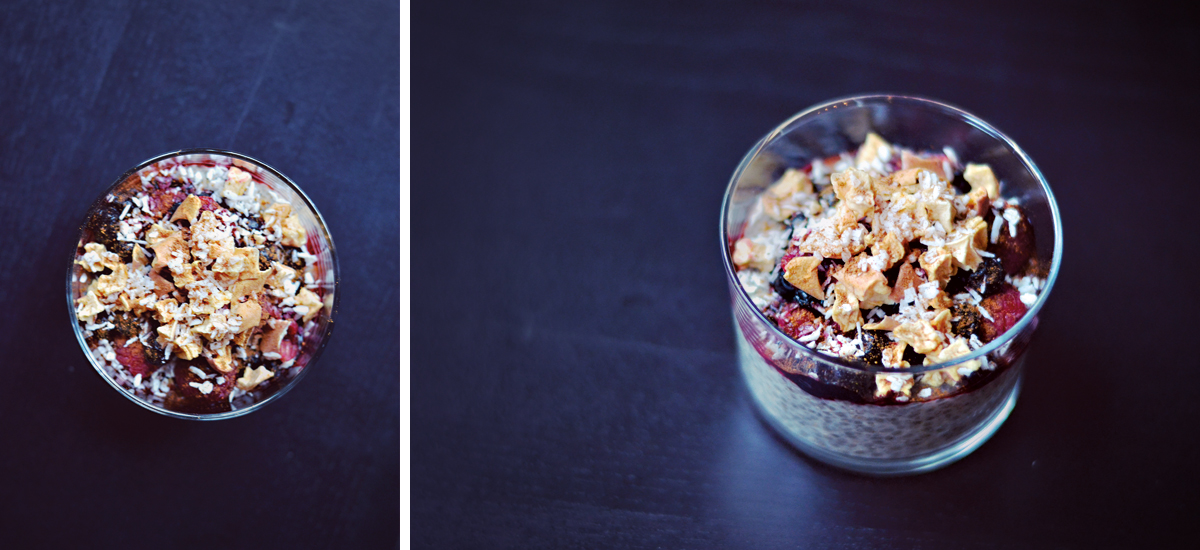 There's no reason not to have dessert every day when there's tasty options like healthy chia pudding!
Chia seeds are high in both protein and omega 3 fatty acids. But best of all is the characteristic gel-like consistency the seeds create when they come in contact with liquid. This is what makes chia seed pudding possible.
Chia seeds mixed with for instance almond milk merge to form a consistency much like that of a chocolate pudding, or creme brulee, or caramel pudding, or vanilla custard, or… you get the picture. Basically, chia seed pudding is all that, but in a healthier form – an excellent snack, breakfast, or dessert that can be endlessly varied.
And, it's so quick and easy to whip up  you could do it in your sleep!
Here's one of my easiest and quickest combinations. Consider this your base recipe that can be tweaked and twerked to your preferences. Or maybe this healthy chia pudding berry delight will be your new go-to favorite!
Healthy Chia Pudding Berry Delight
Makes 1 large or 2 small portions

For the pudding
1 cup unsweetened almond milk
1/4 cup chia seeds
1 Tbsp maple syrup
pinch of cinnamon and bourbon vanilla (optional)
Toppings
2 Tbsp fresh or frozen (thawed) berries
sprinkle of unsweetened shredded coconut
chopped dried fruits or nuts
pinch of cinnamon
Method
Add all the ingredients for the chia seed pudding to a small mixing bowl. Stir together briefly.
Place the pudding mix in the fridge to set, taking it out to stir a couple of times until it's thickened (takes about 30-60 minutes)
Once your pudding is ready, portion it into bowls and top with berries, shredded coconut, chopped dried fruits or nuts, and a pinch of cinnamon.
Enjoy!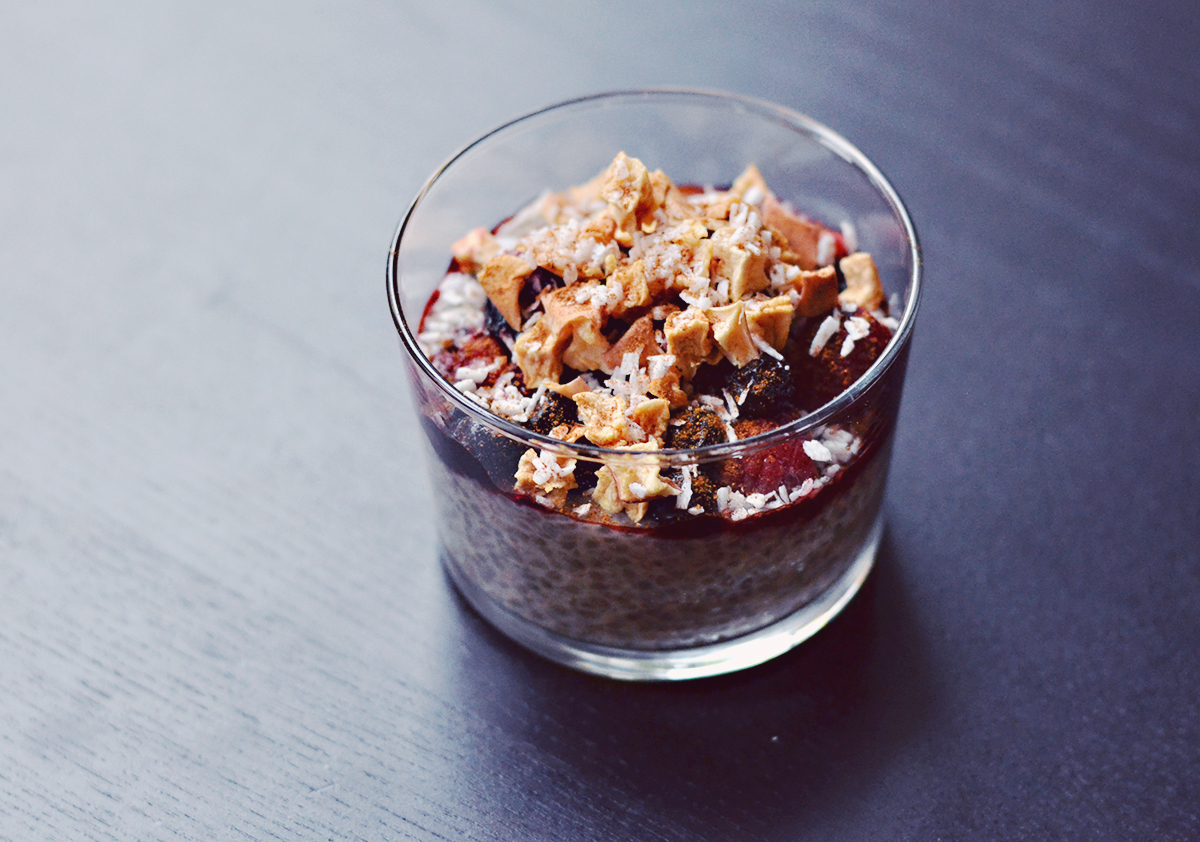 Have you ever tried chia seed pudding? What's your go-to flavour or combo?