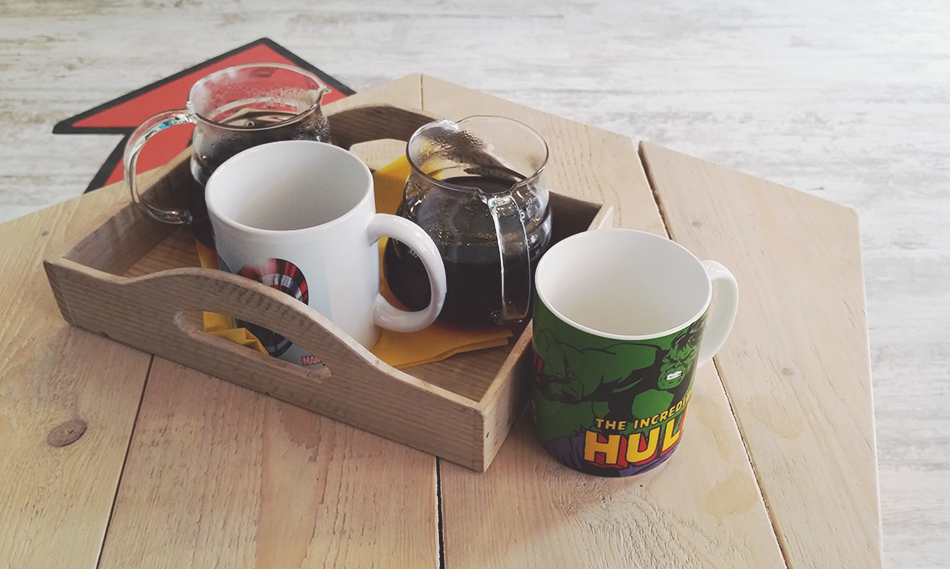 Coffee served in super hero mugs at AnonymouS Coffee, Prague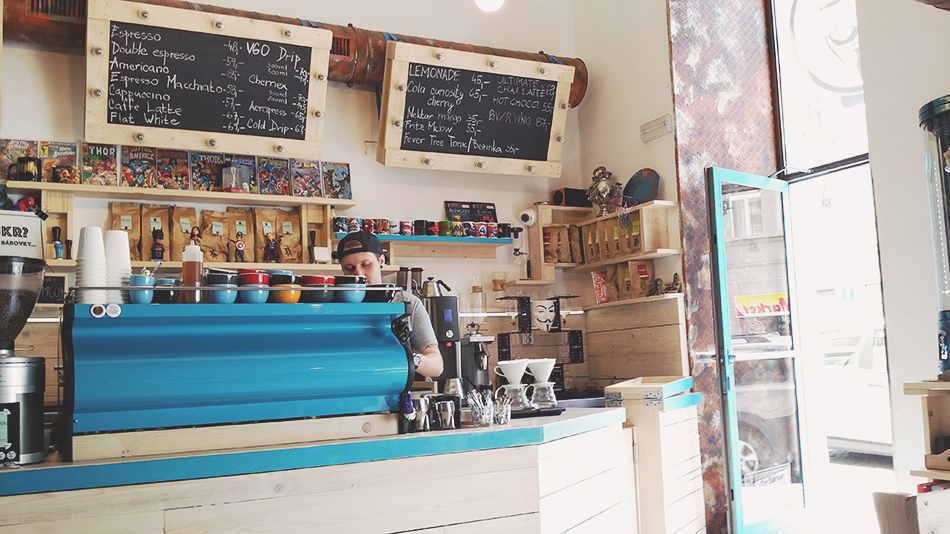 The coffee bar at AnonymouS Coffee, Prague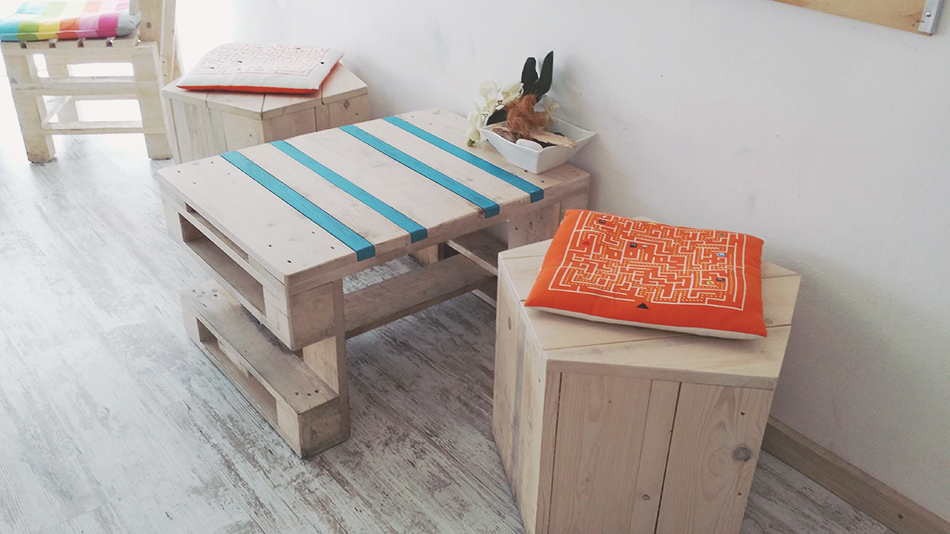 The interior at AnonymouS Coffee, Prague
We recently visited Prague for a weekend, during which we made a lot of stops at little coffee shops. Popping into a cozy café was the perfect break from all the walking and exploring we were doing.
One of the places we discovered was AnonymouS Coffee, which instantly drew our attention. Through the window we could see a fantastic looking swinging bench hanging from the ceiling, we decided we had to make a stop if only to get to sit in that thing. Turns out that Anonymous Coffee is somewhat of a mecca for coffee enthusiasts. They had every type of coffee brewer in the place; Chemex, V60 Drip, Aeropress, all of which I know very little about and have only ever heard of from my coffee expert brother, so if he's any judge to go by, then coffee lovers will surely enjoy AnonymouS Coffee.
The interior of AnonymouS coffee is super cool with a mixed bunch of seating areas, the staff seem fun and friendly and your coffee is served in super hero mugs (we got Captain America and The Hulk). They've also got a small selection of sandwiches (including a vegan option) and some cakes on their menu.
On our last morning in Prague we had some time to spend so we walked down the street from our hotel to MamaCoffee, a cute little hole in the wall with nice outdoor seating under the trees. Judging by the clientele on this particular rainy Monday morning, I'd guess it's a popular place among students.
I'll be mentioning more cafés and restaurants that we visited in upcoming posts.