Unless you happen to be passing through the subway at the 59th St-Columbus Circle subway station in New York City, you'd probably miss Turnstyle Underground Market. And that would be a shame.
Turnstyle Underground Market is a hidden gem located beneath 8th avenue, between 57th and 58th street in New York City. Unless you're clued in, or happen to be passing through the subway at that particular station, you'll miss it. Even knowing it was there, we struggled to find it!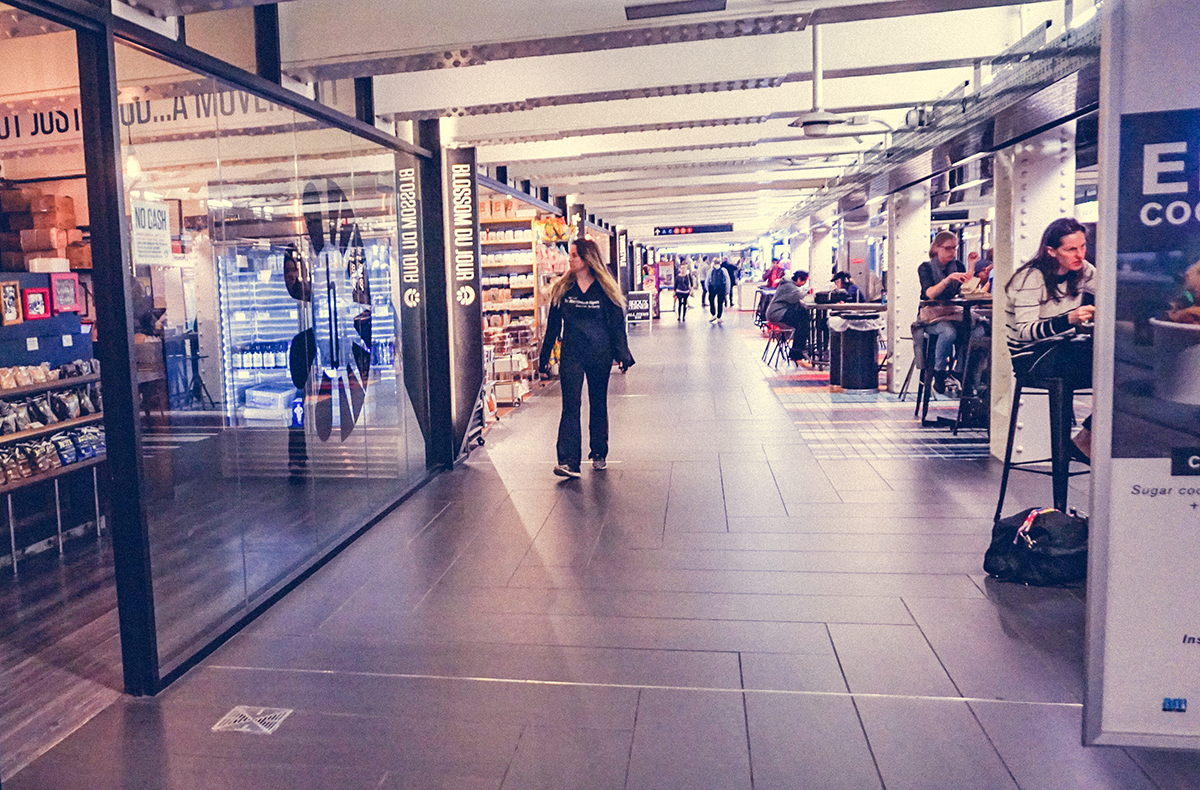 As the name suggests, it's an underground market in a refurbished tunnel leading down to the 59th St-Columbus Circle subway station. It's relatively new, not very big, and judging by how empty it was when we visited, it doesn't appear to have been discovered by many yet. But it's a cool concept and well worth a visit for lunch or a snack.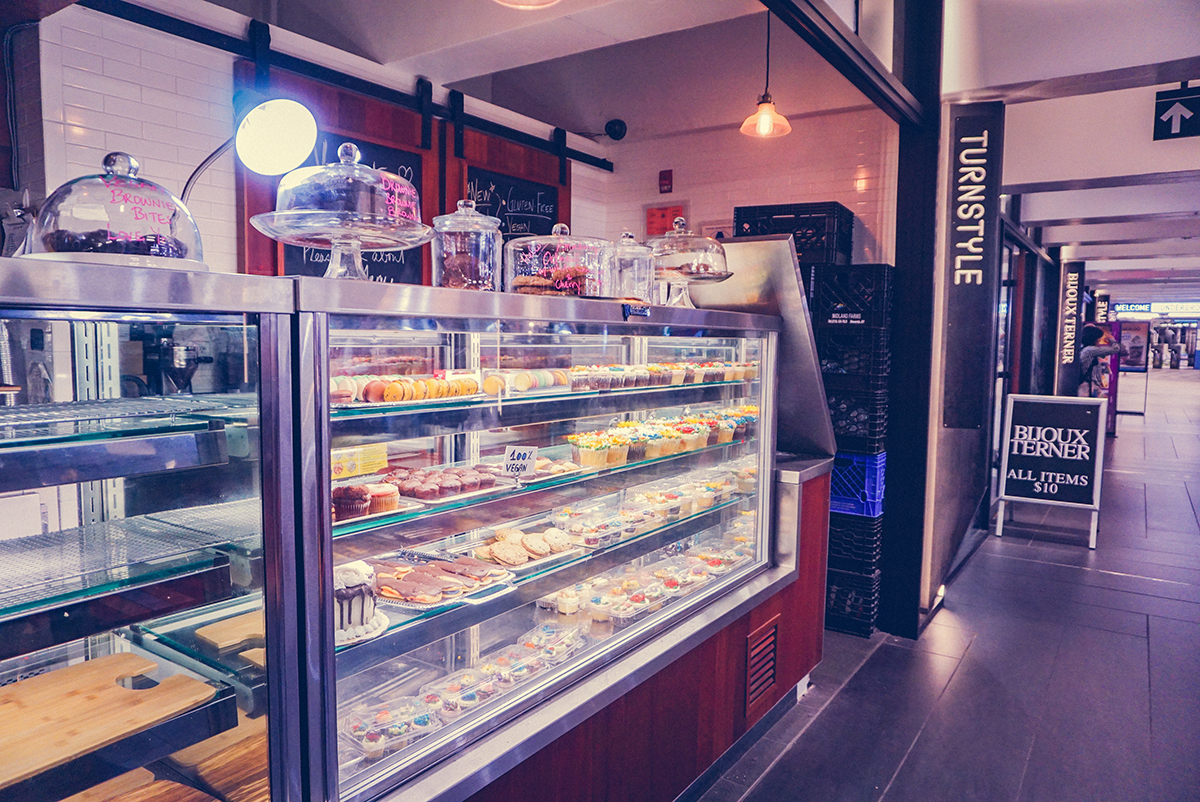 You'll find a mix of little shops, a salon or two, bakeries, and several options for breakfast, snacks, lunch or dinner. There's even a Dylans Candy Bar down here. And the market is definitely vegan friendly, I found several food options as well as some vegan cupcakes and sweets at one of the bakeries.
We'd just visited the Natural History Museum and were in need of some lunch. After strolling through the small market scoping out our options, I decided on a vegan bowl of goodness from a café called Blossom du Jour. I really struggled to choose something off their menu as everything sounded so good! They had several different bowls and burritos, and the option to make your own with your choice of ingredients as well.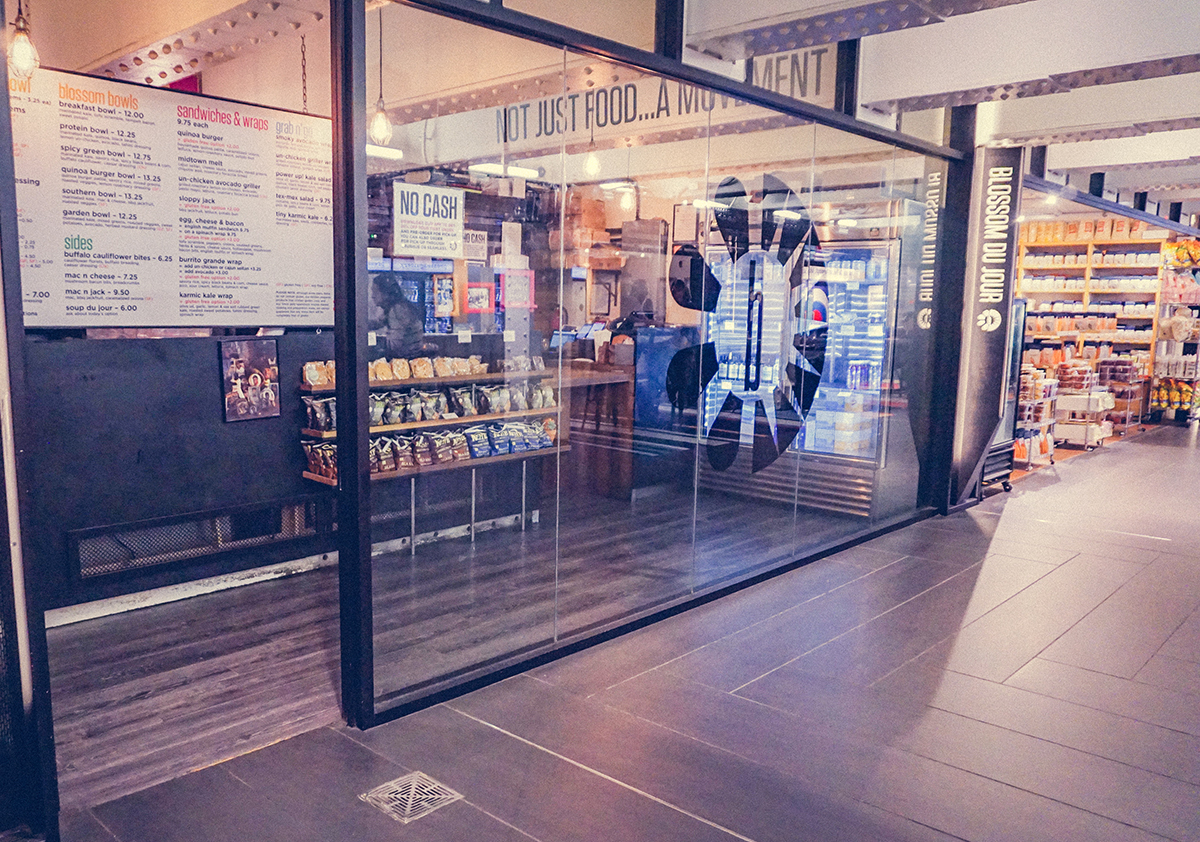 I opted for a bowl with brown rice, black beans, avocado, kale and soy meat "chicken". I also couldn't resist grabbing a kombucha – my two most frequent choices of beverage while in the US have been Kombucha and Matcha lattes.
I loved the look of this doughnut shop called Doughnuttery. The interior of it was so pretty with the copper details and wooden panels. They sold mini donuts on a stick with different options of sugar coating. I didn't end up getting any but enjoyed eyeing up what they had on offer. Don't miss this little hidden gem if you're in New York City!