Portland has a lot to offer in terms of vegan dining, especially of the sweet variety. One place that became an instant favorite of mine is Sweetpea Baking Co.
Sweetpea Baking Co. is a super ute little café and bakery. Their main offer is a variety of mouthwatering sweets like cookies, danishes and cinnamon rolls the size of your face.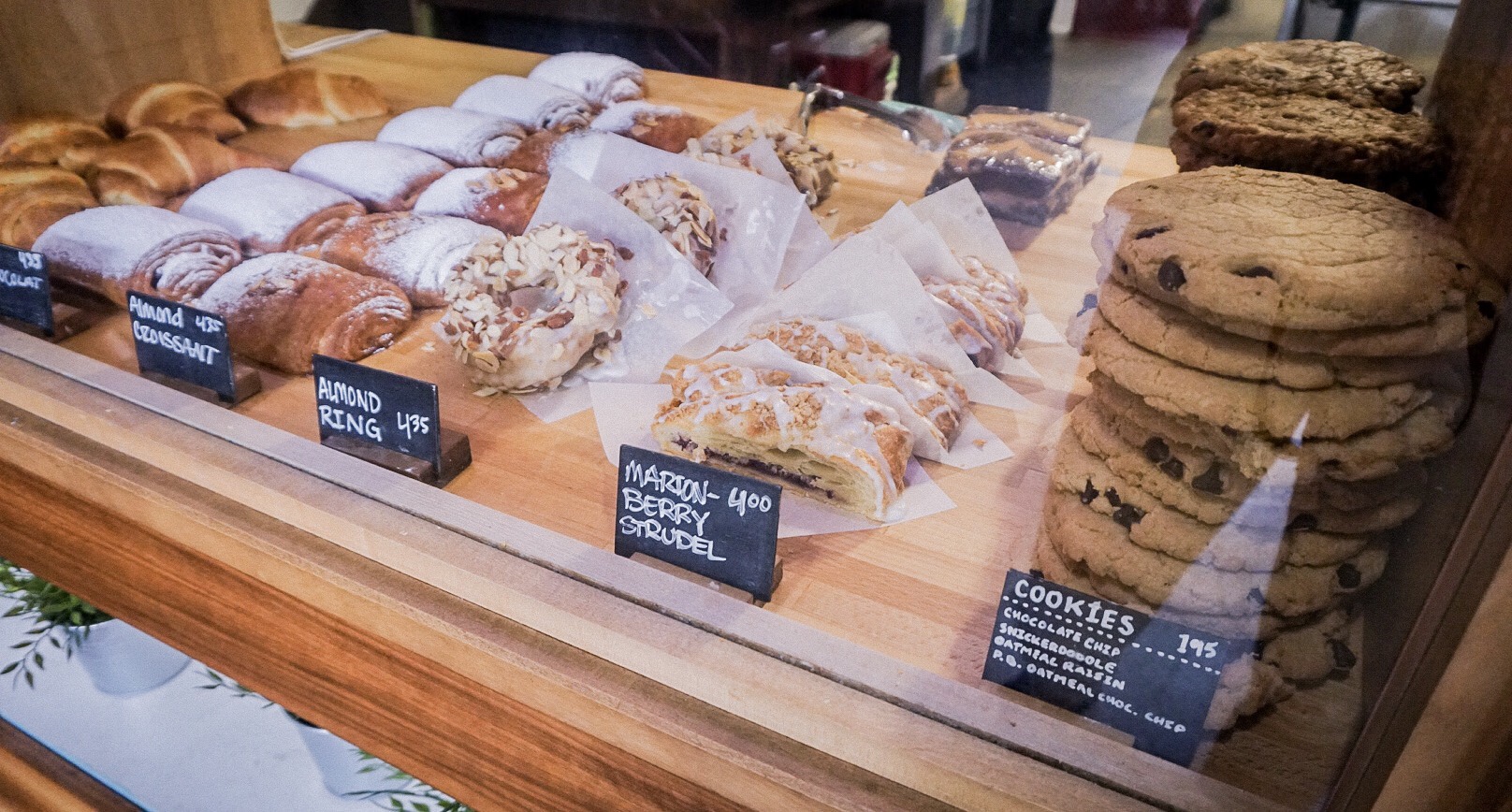 We met my sister at Sweetpeas for breakfast. Their menu includes bagels, oatmeal, granola bowls, biscuits and gravy, waffles, and a variety of quiches. And everything is vegan!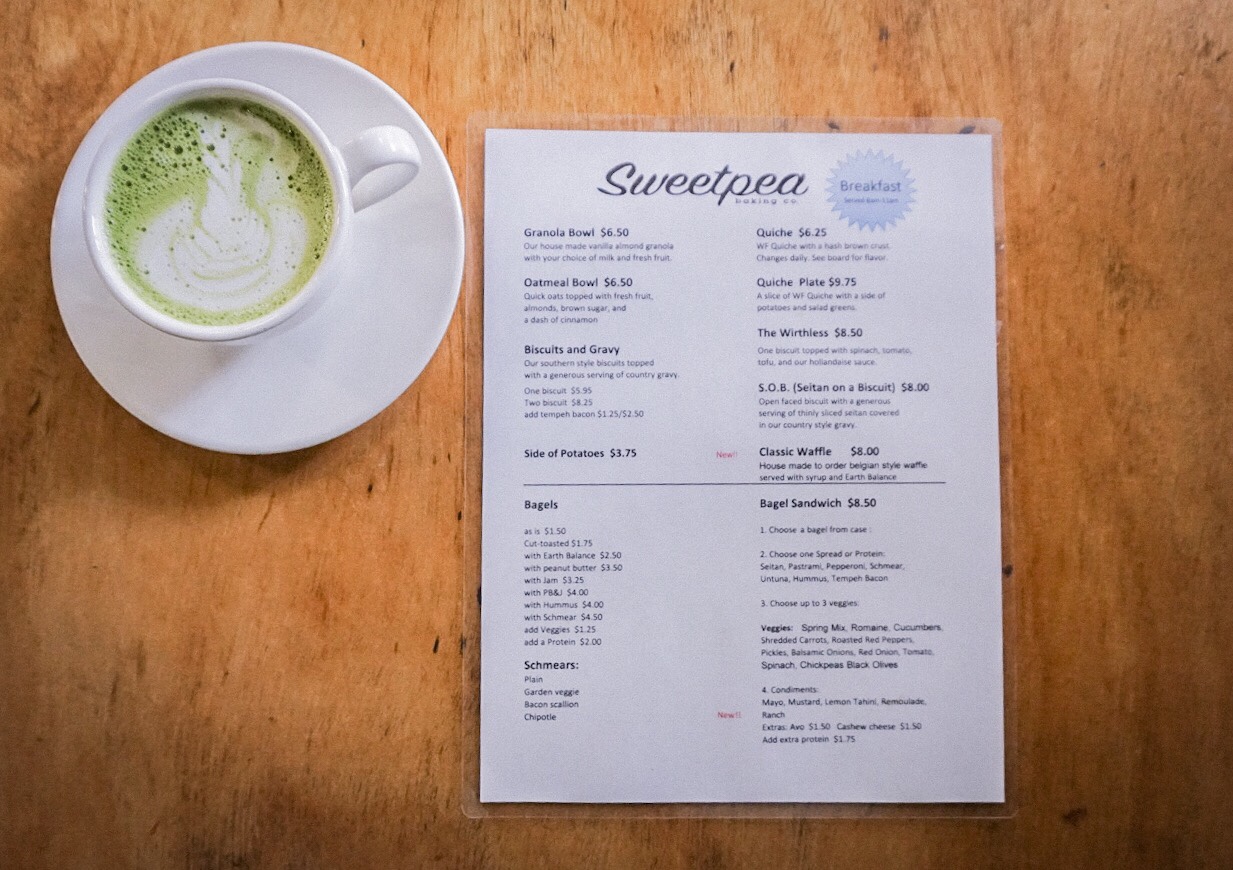 I started with a matcha latte, while exploring the menu (and sweets), trying to decide what I wanted to get for breakfast. I quickly narrowed it down to the bagels and began contemplating what toppings to choose for my vegan everything bagel.
There's all kinds of toppings available for your bagels, and you can build your own bagel sandwich as well. I opted for the veggie schmear (tofutti vegan cream cheese with chives and herbs) and added seitan peperoni for some extra protein. They make their own vegan meats too!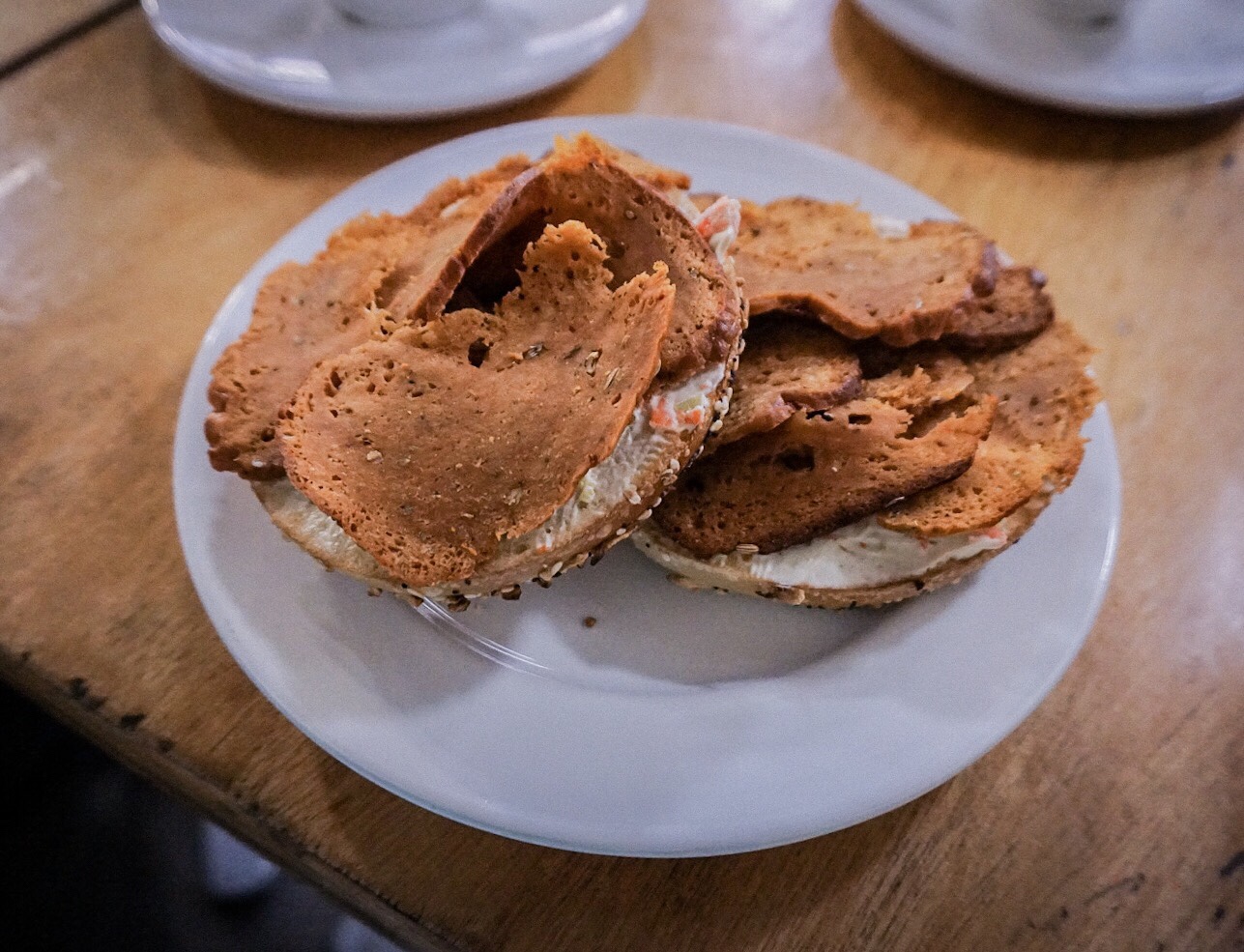 Don't let the photo put you off. This bagel may not be very photogenic, however it was absolutely delicious! The seitan pepperoni was SO good. I wish I could buy a package of it to bring home with me. The schmear was delish, as was the everything bagel. Needless to say, I was very satisfied with my breakfast at Sweetpeas and found myself wanting to go back for lunch, and dinner, and breakfast the next day too.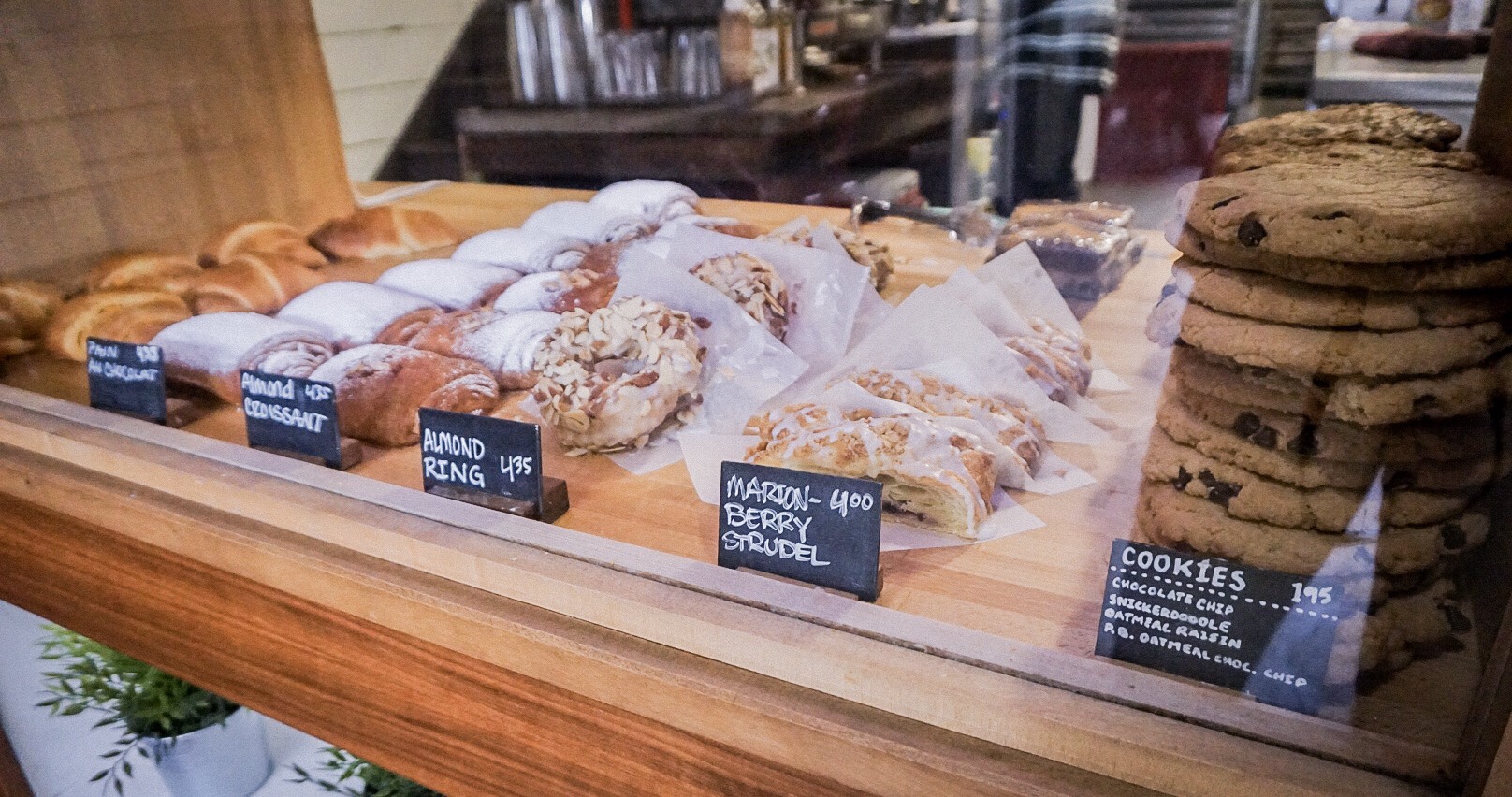 We went to Petunia's for sweets in the afternoon so I didn't get a chance to try any of these delicious looking things at Sweetpeas. Ah well, next time. My sister, who lives in Portland and has visited Sweetpeas many times says the Almond Ring and the berry strudel are tasty. Though I am confident I would love anything I sunk my teeth into here.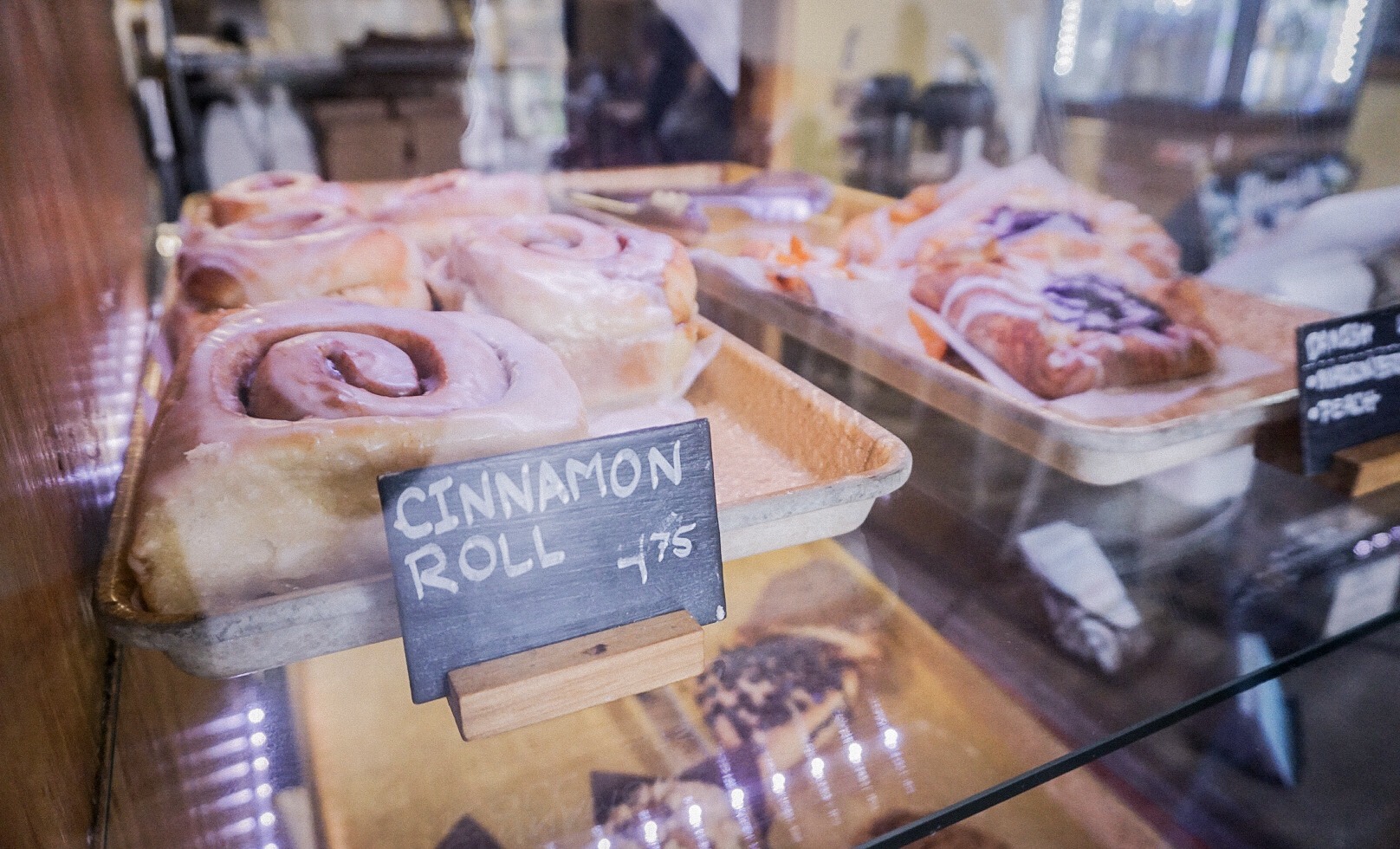 Tom had the cinnamon roll that is literally as big as your head. I intended to give it a taste but was so busy talking to my sister and when I turned around he'd managed to finish it all. Quite a feat, but that just confirms that Sweetpea don't mess around when it comes to sweets!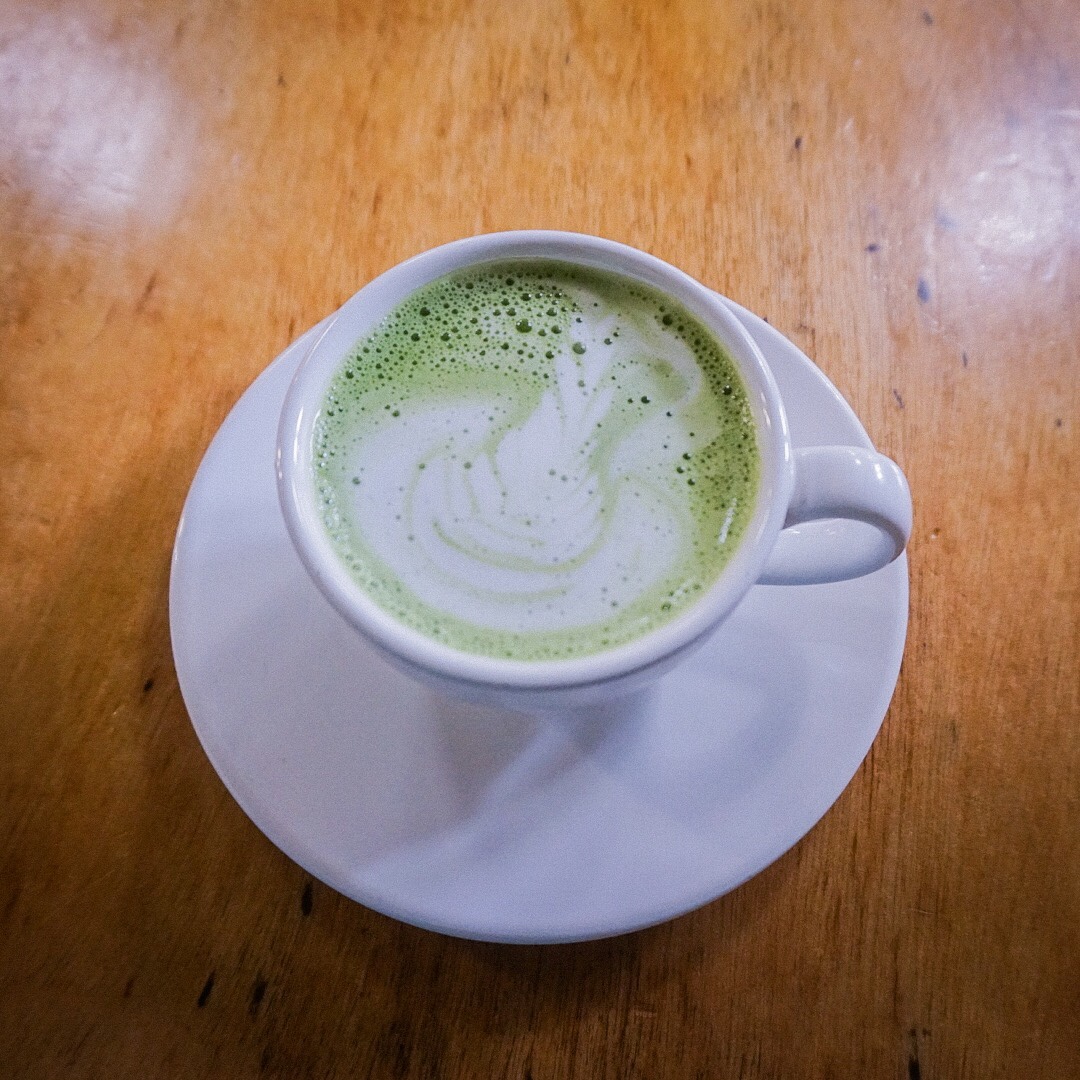 Another fun thing about Sweetpeas is that it's right next door to a vegan clothing store as well as Food Fight, which is an all vegan grocery store (and probably one of the only places in Portland where you can get the very sought after Oatly foamable milk!) Of course we popped in there after breakfast and I filled my basket up with fun chocolates, bars and sweets I'd not seen anywhere else.
For those of you familiar with Goodstore in Stockholm, Food Fight is Portland's equivalent to that.
Have you been to Sweetpeas Baking Co.?