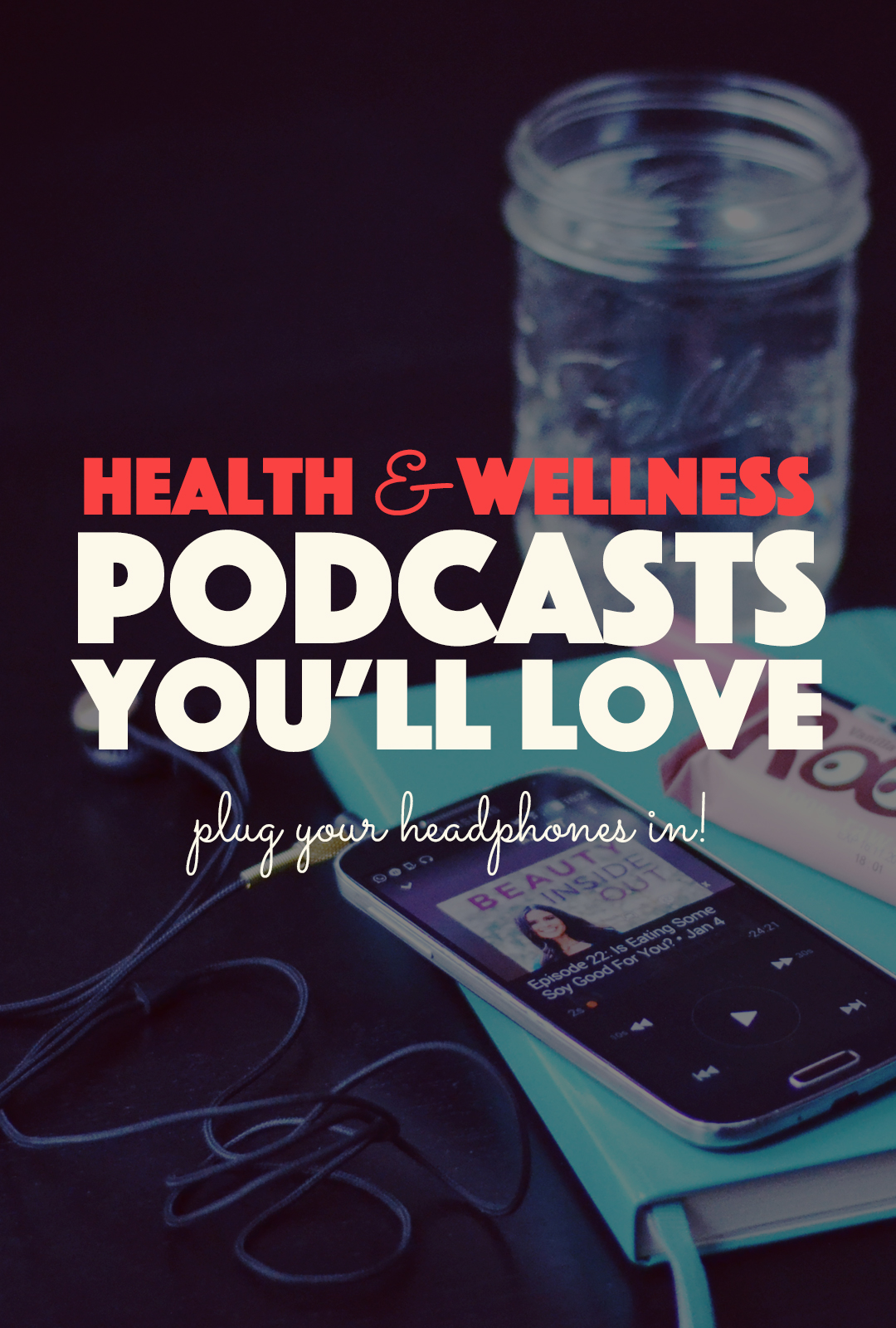 If you want to progress in something, the best way to do so is by learning more about the subject at hand. Want to learn more about health and wellness? Want to know how you can live your best life? Need inspiration and a push in the right direction? Then go out and grab more knowledge about it!
One of the easiest way to learn interesting things, hear fascinating stories, and gain knowledge on subjects like health and wellness is by listening to podcasts. There's few ways of learning new things that are as simple as just listening to someone tell you about the subject. And with podcasts, those stories are often told in a way that is so captivating you'll be craving more.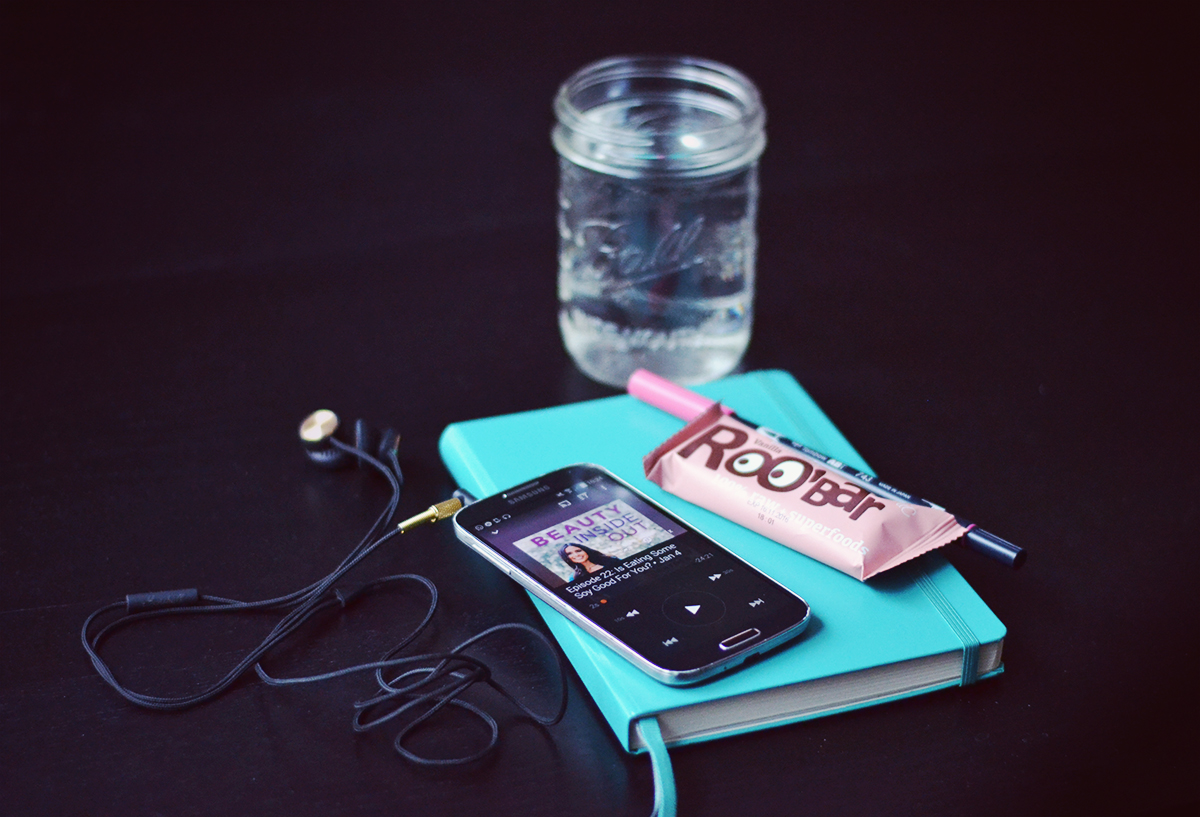 Whatever your reason for wanting to learn more about health and wellness, these podcasts are packed full of interesting information on the topics! They'll have you inspired and pumped up to go out there and be your healthiest most vibrant self. Plug your headphones in and soak it up!
5 Health and Wellness Podcasts You'll Love

Don't let the title put you off. Beauty Inside Out isn't a frilly and girly podcast about beauty rituals and makeup. On the contrary, Kimberly Snyder shares her boundless knowledge on topics like health, wellness, Ayurveda, and yoga through conversations with her side-kick Tony and in interviews with renowned voices in the health and wellness industry.
I loved her interviews with Yoga Girl Rachel Brathen, and her conversation with Kip Andersen, creator of the amazing documentary Cowspiracy.
If you're looking to hear interesting talks and revel in information about health and nutrition, then Beauty Inside Out is definitely for you.
No Meat Athlete host Matt Frazier is famous for being a plant based runner and athlete. Having run several ultra marathons (yes, all on a plant based diet), you might say he knows a thing or two about how to optimise your athletic performance. But despite his success as a vegan athlete, he remains very humble and down to earth about it all.
In an interview with the No Meat Athlete on the above mentioned podcast, Beauty Inside Out with Kimberly Snyder, he comes off as "just your regular guy". He's a great voice in encouraging and helping people explore their curiosity about vegetarian and vegan diets, using his own story and experiences as an example. And he specifically avoids being "in your face" or pushy about going vegan, he doesn't want to be that vegan douche bag who's constantly pointing at faults in your diet.
No Meat Athlete is definitely for everyone. Regardless of if you're on a veggie diet or not, there's tons of episodes and material that'll top up that knowledge bank of yours.
As Rich Roll was nearing his 40's, he was 50 pounds overweight, eating too much meat and processed food, and unable to walk up the stairs without taking a break. That's when he turned his life around, went on a plant based diet, and found himself running ultra marathons and in the best shape of his life.
He's since written a book, Finding Ultra, about his transformation as well as his athletic successes ranging to an Epic 5 (five Ironman distance triathlons, all completed within a week).
In the Rich Roll podcast, Rich Roll talks to athletes who have – like him – found their "ultra" and hears their stories, advice and methods for thriving as professional athletes.
In September 2015 Elizabeth Gilbert wrote a fantastic book called Big Magic on facing the fears that inhibit our creativity. Following the publication of the book, Gilbert felt she wasn't quite finished with the topic. That's how the podcast Magic Lessons was born, which allows her to extend on the subject.
In Magic Lessons, Gilbert talks to people who are facing some kind of fear that's obstructing their creativity. After each conversation, Gilbert follows the episode up with an additional episode on the subject, where she talks to an expert or friend about the problem.
The episodes are relatively short but the conversations go straight to your heart and are a great source of inspiration and motivation to go out there and get it.
The nice thing about podcasts is that they're out there and available to listen to long after they've stopped being produced. Yoga Peeps is one of those. Although there appears to be an episode here or there the past few years, Yoga Peeps hasn't been a regular series since 2010.
As the name would suggest, this podcast is all about yoga. Episodes are typically interviews with peeps that are active in the yoga industry or related industries, such as Ayurveda. Podcast host Lara Cestone has interviewed the likes of Tara Stiles of Strala Yoga NYC, Eoin Finn, and Claire Missingham of Vinyasa Flow UK.
Bonus: Non-health related podcast worth a mention – Serial
I am crazy about Serial. This is a podcast that unravels a particular case through a whole season of episodes. The first season is about Adnan Syed, currently in prison for the murder of his ex-girlfriend and classmate, high-school senior Hae Min Lee. However, Adnan claims he is innocent. Through 12 episodes, podcast host Sarah Koenig talks to Adnan to try to figure out what really happened that evening.
Season 2 is currently airing, it's about United States army soldier Bowe Bergdahl who is up for trial by general court-martial on charges of desertion and misbehavior before the enemy. Podcast host Sarah Koenig is an excellent narrator, she'll suck you right in and keep your attention on high through each episode.
What podcast are you currently listening to?