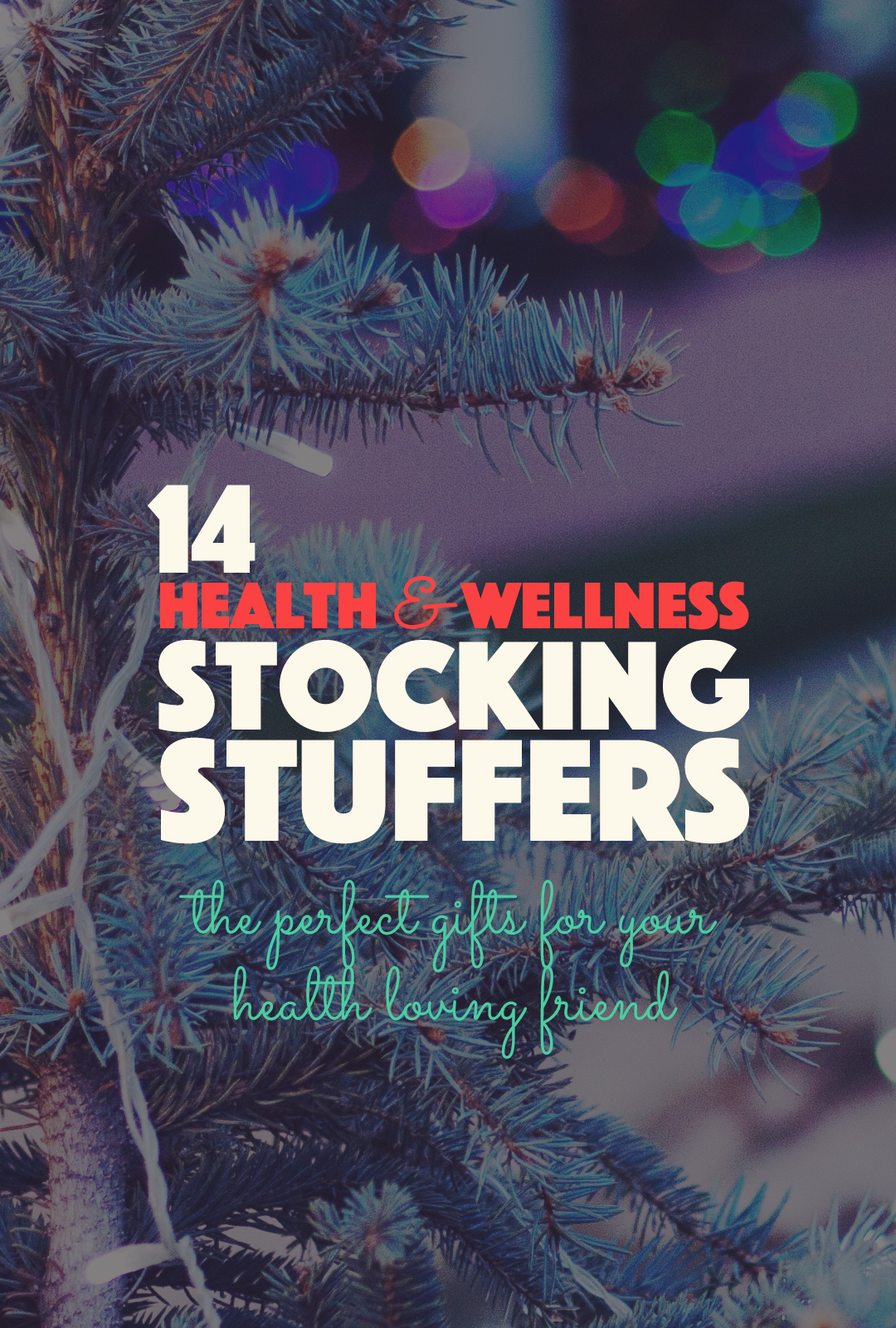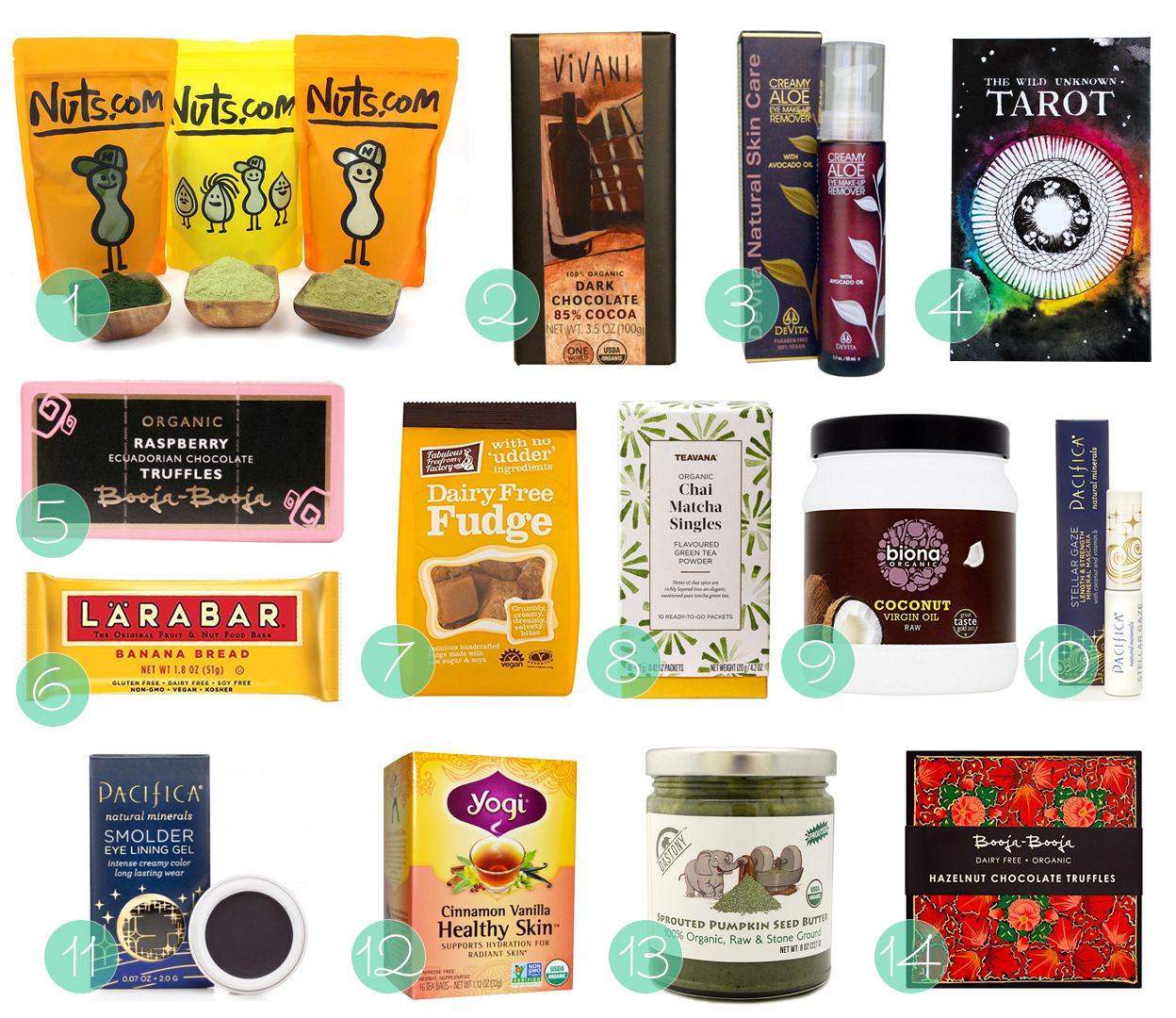 14 Health and Wellness Stocking Stuffers
What health and wellness junkie wouldn't love a bundle of superfood powders. This bundle contains Organic Kelp powder, Wheatgrass Powder, and Spirulina Powder. A great way to pack in the protein in smoothies, baking or cooking.
A little chocolate never hurt nobody, right? And considering the many health benefits of good quality dark chocolate, a couple of squares of this will give your friend, family member or yourself a nice wellness boost.
Good quality, vegan and organic makeup isn't always easy to come by and might be one of those things you put off buying. So what better stocking stuffer than a nourishing makeup remover that's all of the above?
I am absolutely in love with these beautiful Tarot cards illustrated by Kim Krans. Whether you or the person you're giving this to is into tarot reading or not, this deck is a nice and unique gift, and the perfect size to fit in a stocking.
More chocolate, because we can never have enough of it. Booja Booja make some of the most decadent and creamy truffles you'll ever taste. Their little gems are raw, vegan, and will make you sigh from their pure deliciousness.
A health and wellness stocking wouldn't be complete without a healthy bar. Lärabars are a great choice of bar because they're made with very few and pure ingredients, they're vegan and come in a whole bunch of fun flavours – like banana bread!
Wellness is about healthy balance, so a little bit of a treat is a good thing. This  fudge is an absolute favourite of mine, not only does it hit that sweet tooth like woah, it's also vegan! Confession: I bought a bag of this fudge once and I think I ate it all in less than 2 days. Yum.
Matcha is such a trendy thing in the health industry right now. Cafés left and right are picking up on the matcha latte trend and this superfood powder is making its way into all kinds of healthy treats, drinks, and smoothies. Perfect for your wellness enthusiast friend.
Did you know that coconut oil can be used in cooking, baking, and as a beauty product? It's a fantastic source of good fat and it have a whole row of health benefits both for the inside and outside of your body. Make sure you're getting a good quality organic coconut oil.
This mascara is 100% vegan and cruelty free. It's also made of natural minerals and contains vitamin B and nourishing coconut.
Makeup is a such a great stocking stuffer because it's small so you can easily fit it in a stocking. This particular eye lining gel is extra good because it's mineral based, totally vegan, and perfect for achieving that smoky eye look.
What health and wellness fan wouldn't zone in on healthy skin tea. Yogi teas are some of my favorites and this organic cinnamon vanilla spiced selection is a perfect warmer in this cold winter season.
I've been pretty hooked on pumpkin seed butter since first trying it. This one is made from sprouted pumpkin seeds, which activates those nourishing ingredients. This butter is a great source of protein, iron, potassium, phosphorous, magnesium and zinc.
And finally, more melt-in-your-mouth truffles from Booja Booja. This collection of hazelnut truffles comes in a beautiful box too!
What are your favorites on this list?