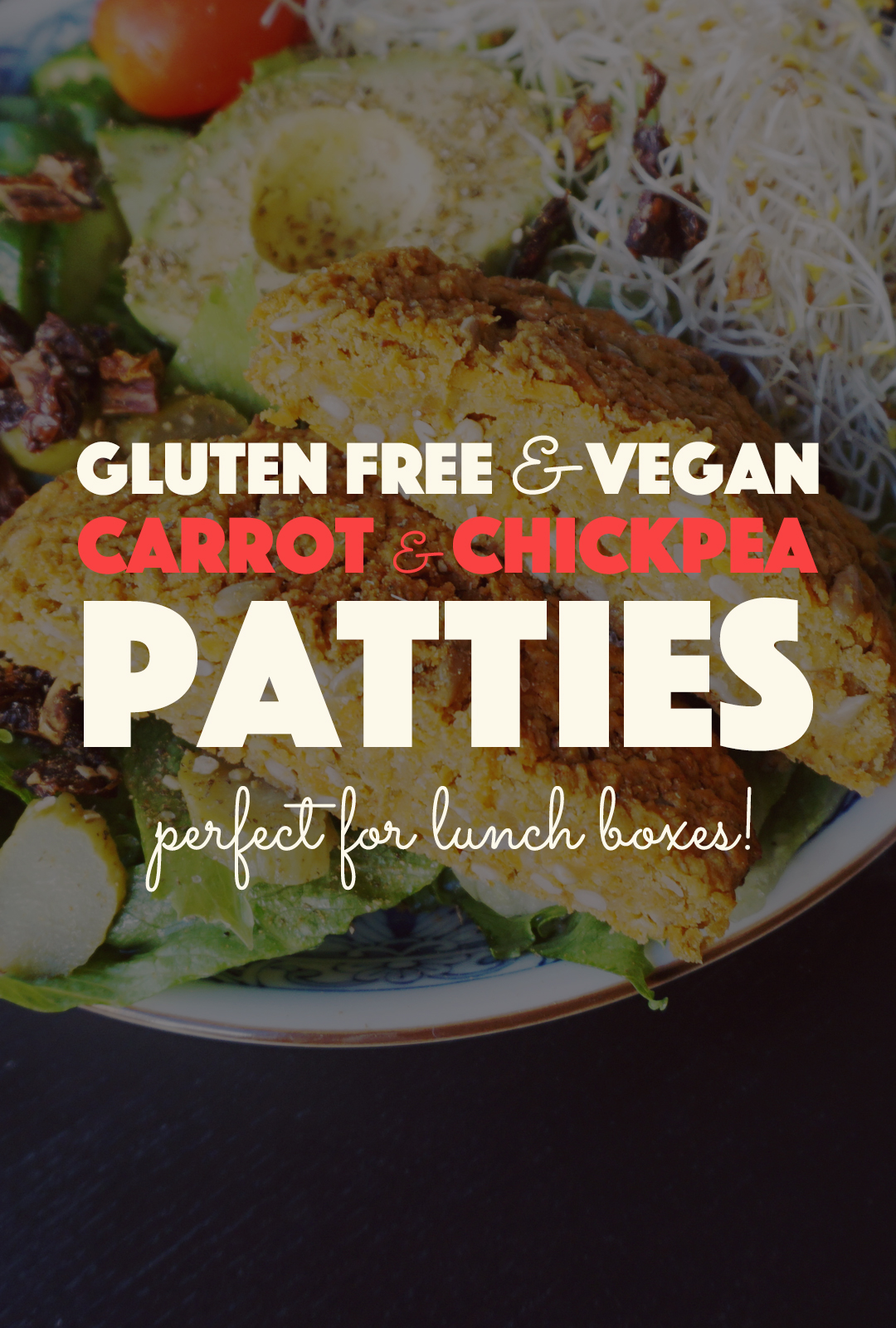 When someone says it's so hard to be vegan, I know they've not given it an honest chance. With all the substitutes available these days, you can veganize pretty much any recipe. And there's enough cookbooks, blogs, and other inspiration available to last you a lifetime of plant based living.
These veggie patties are my case in point. A batch of these will make lunch boxes for a week and they're easily whipped up within an hour!
I usually eat them with a salad, but they'd go great with mashed potatoes and gravy, or in a burger bun with a side of sweet potato fries. Go with whatever tickles your taste buds.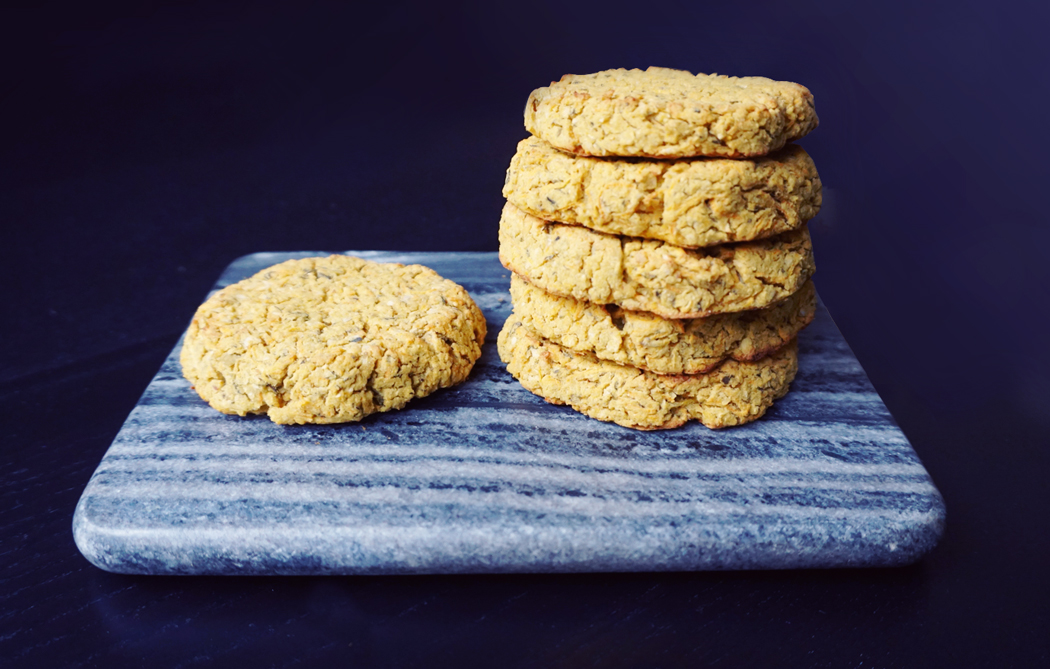 Veggie Patties – Gluten Free & Vegan
Makes about 9 patties
2 medium sized carrots
2 cups cooked chickpeas (drained and rinsed)
1/2 cup water
1 tsp capers, optional
handful of fresh basil
1 tsp thyme
pinch of salt
2-3 Tbsp gluten free flour (I use gluten free buckwheat or rice flour)
Directions
Preheat oven to 390F (200C) and line a baking tray with parchment paper.
Grate the carrots and place in a medium sized bowl, set aside.
In a food processor or blender: add the chickpeas, water, capers, basil, thyme and salt. Blend until no big pieces remain and you've got a thick paste.
Add the chickpea paste to the grated carrots and mix with a spatula or wooden spoon.
Add the flour and mix again using your spatula, or mix with your hands to incorporate all the flour into the batter.
Shape the batter into 9 fist size balls and place a couple of inches apart on the baking tray.
Gently press down on each ball to form a flat patty, about 1/2 inch thick.
Bake for 25-30 minutes, until slightly golden around the edges.
Allow to cool and then store in an airtight container in the fridge for up to a week.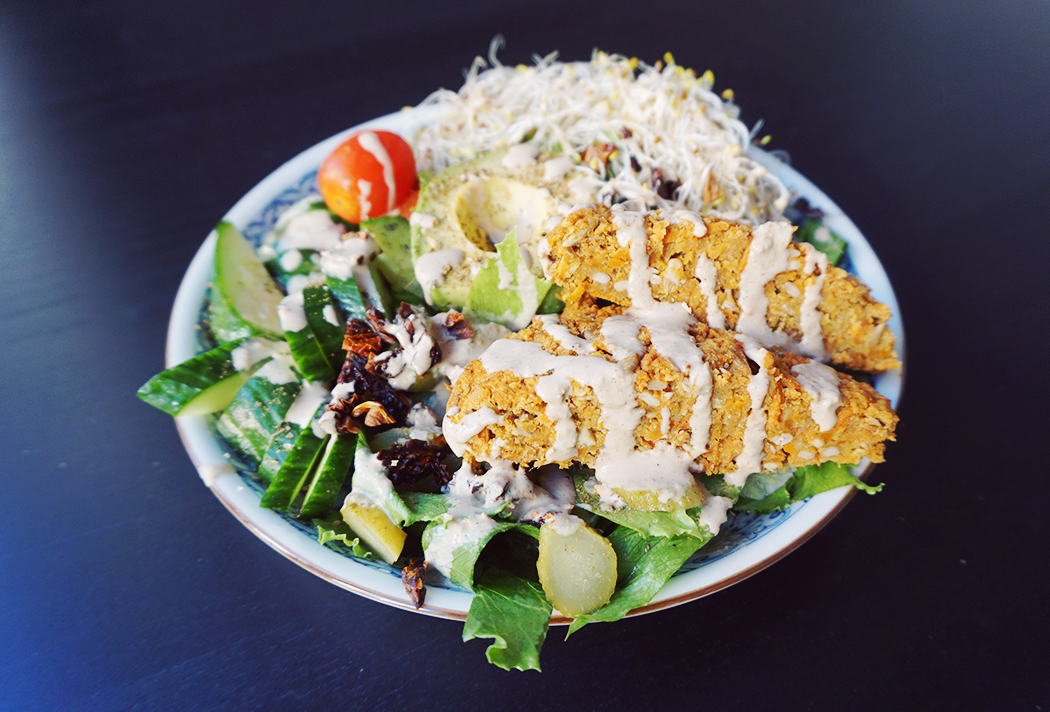 Veggie Patties with salad of cucumber, pickled gherkins, tomato, sprouts, lettuce and a tahini lemon dressing.
Do you consider eating a plant based diet difficult? If so, what would make it easier for you?