Part two of my veggie in Gothenburg mini series. I stopped by the newly opened Happy Vegan while visiting Gothenburg. Happy Vegan is an all vegan grocery store packed to the brim with all the vegan products you could possibly want and need.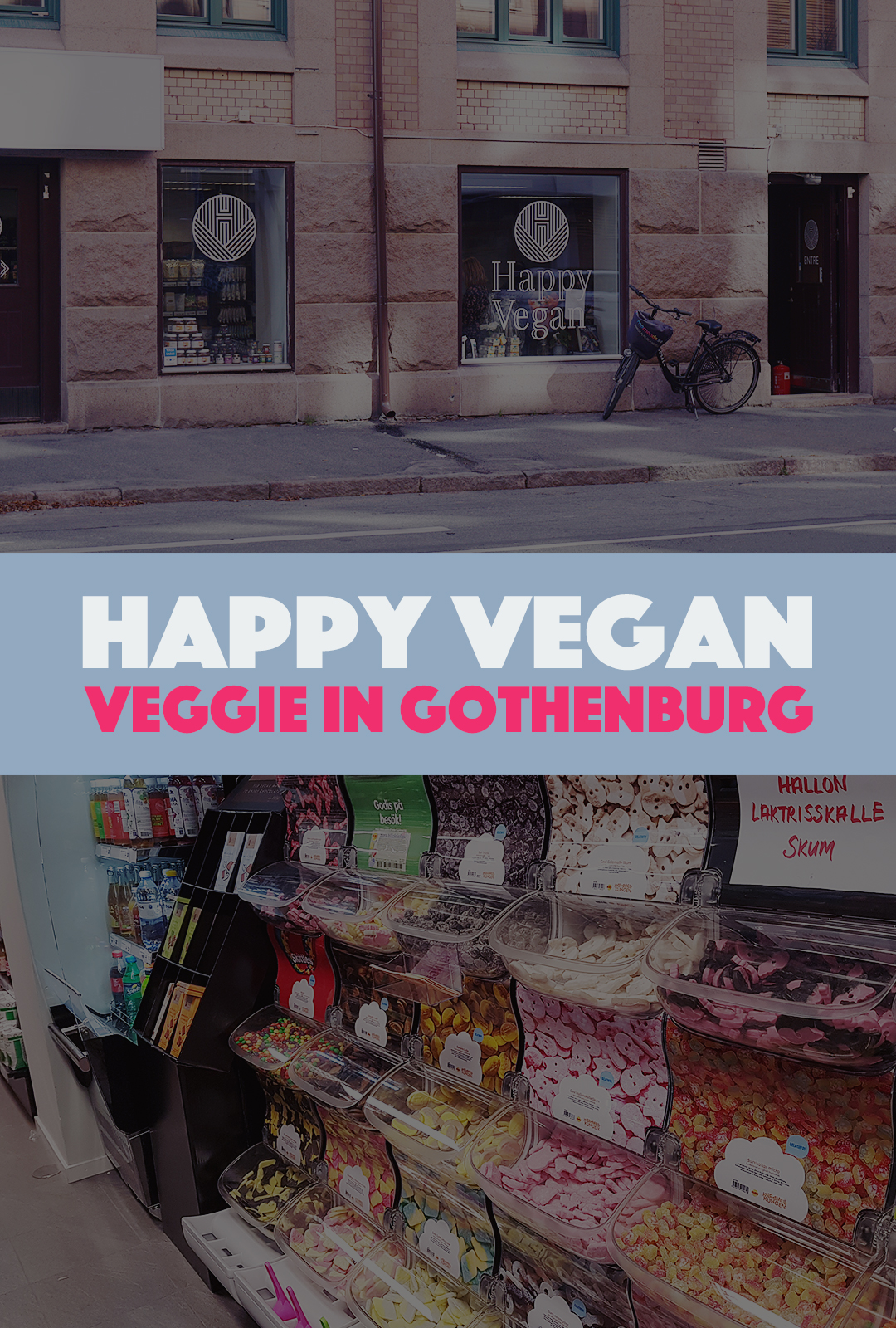 I'm not going to try to downplay how excited I was to have the opportunity to check out Happy Vegan during my recent trip to Gothenburg. They opened just a week before my arrival to the city and have already stirred up a little bit of a buzz about them.
Happy Vegan
Happy Vegan is a grocery store that is – as the name suggests – all vegan. The three dudes behind the store – Sebastian Palmdahl, Daniel Hugin, and Mikael Tronvik – saw the need for a vegan grocer in Gothenburg and took the opportunity to make it a reality.
The store itself is like a miniature version of Whole Foods, if Whole Foods were all vegan. And although small, the store stocks everything you need (even if you're not vegan). Those familiar with Stockholm's Goodstore (vegan and organic shop) will feel a sense of recognition at Happy Vegan.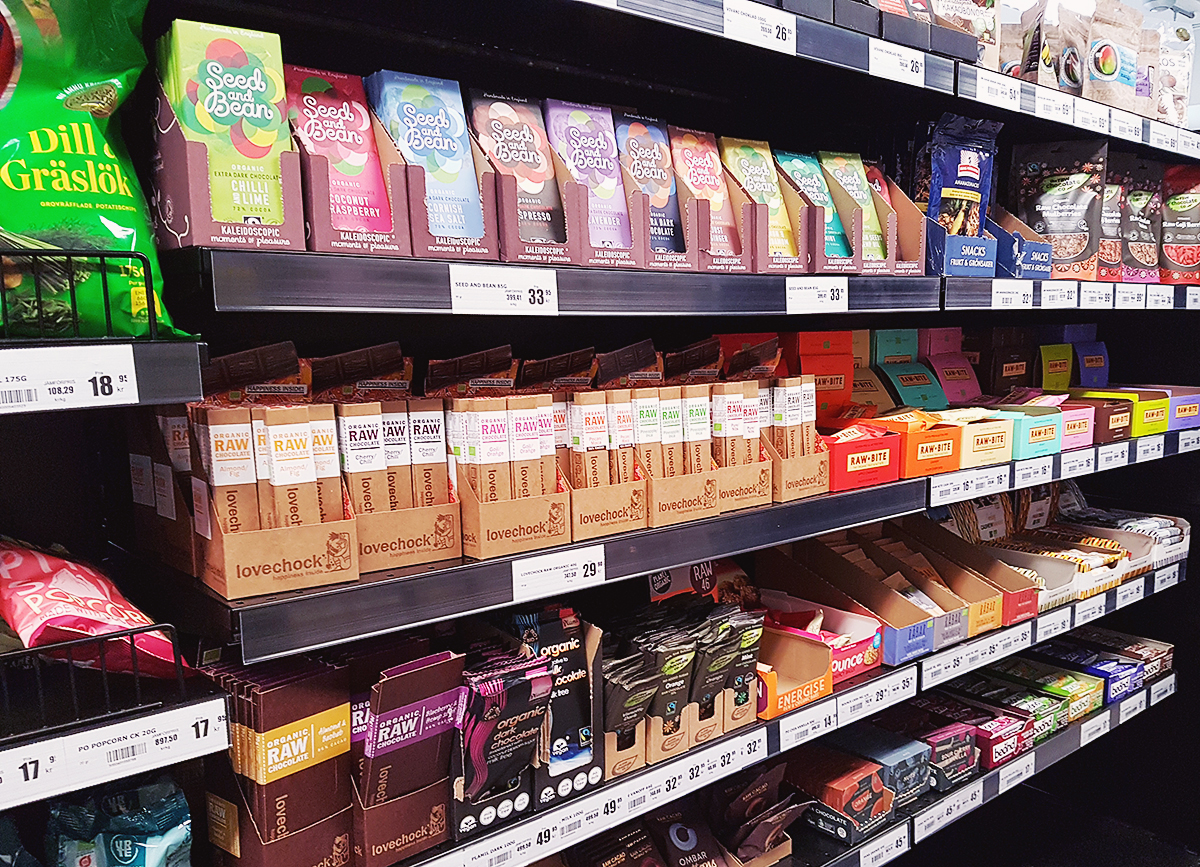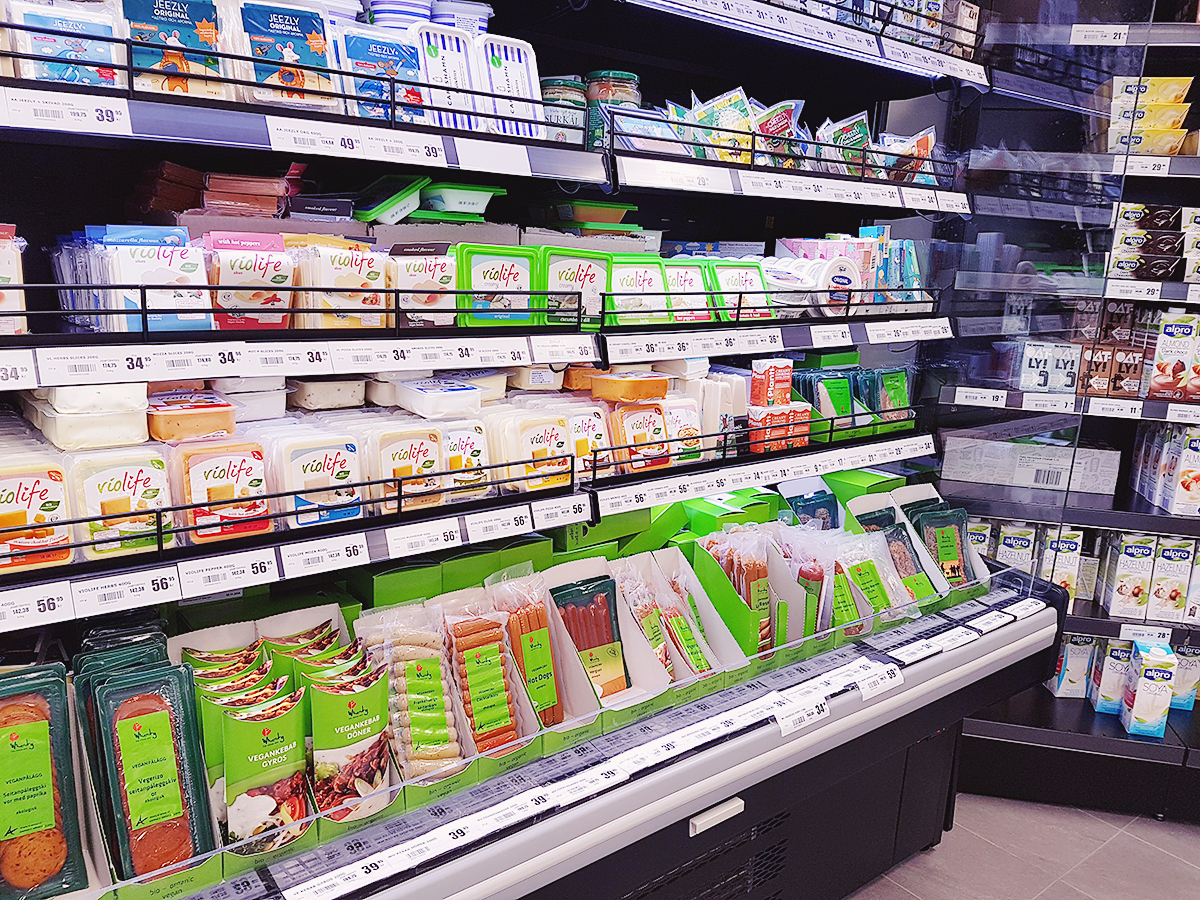 The shop was busy with customers when I stopped by, and it's obvious the trio behind the store have put in a massive effort to stock their shelves full of as many "rare" vegan products as possible. And they're eager to keep adding to their range. I overheard the friendly cashier chatting to several customers about wish lists and suggestions.
Perhaps most exciting is that they've introduced a vegan version of a concept that is very dear to us Swedes – pick n' mix (or to Swedes: "Lösviktsgodis"). I've long waited for my local Goodstore to introduce a wall of vegan pick n' mix, but it seems Happy Vegan beat them to it.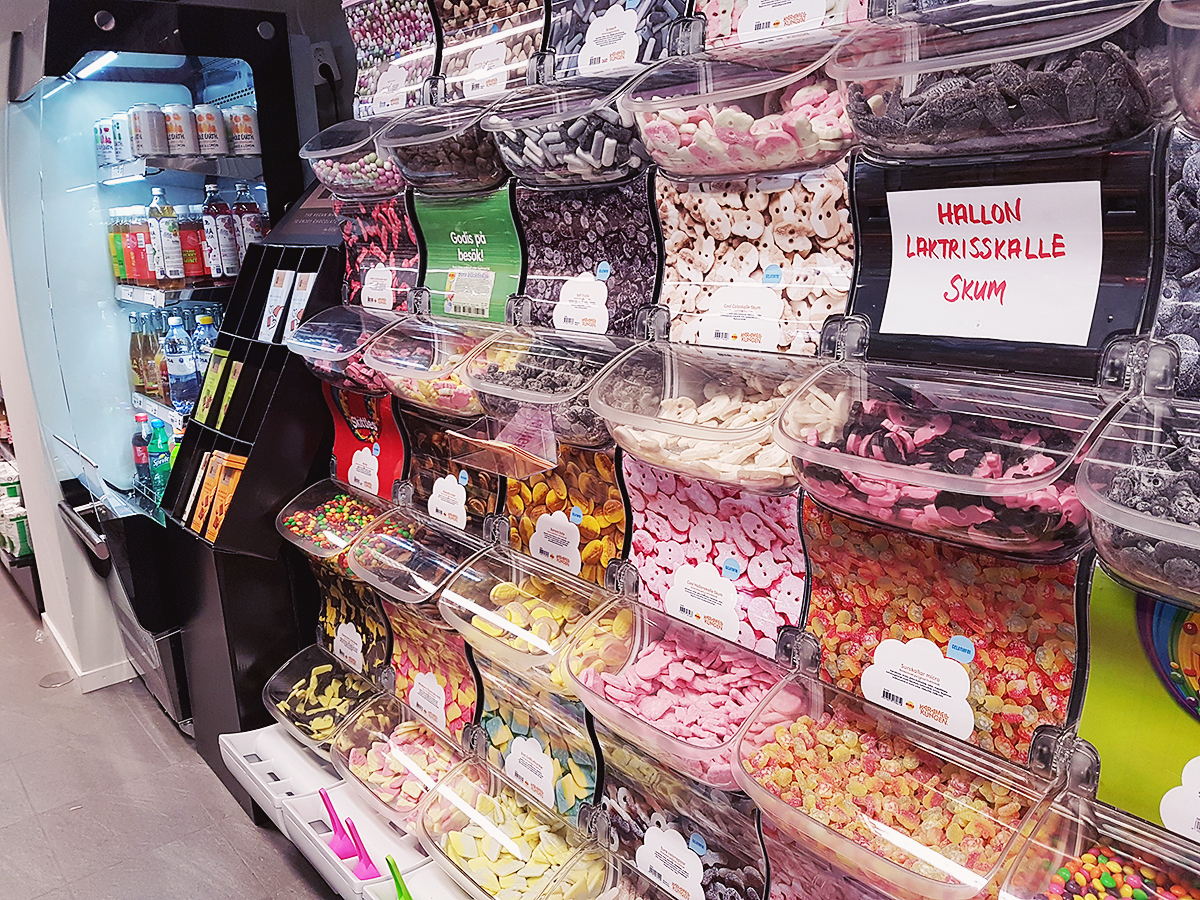 Regardless of if you're craving candy, a vegan frozen pizza, or running low on tofu, Happy Vegan are SO worth a visit. Go give these guys a high five for their enthusiasm. You can find them at HappyVegan.se, on Facebook, or on Instagram.
What's one vegan product you always struggle to find, or wish your grocery store would stock?
—-
Never miss a post! Follow Banana Bloom on Bloglovin'.
And make sure you check out Banana Bloom on Instagram @BananaBloomblog and on Facebook to see what I'm up to!