During a recent visit to Gothenburg I took the opportunity to try out some veggie restaurants and cafés. First out from my veggie eating in Gothenburg is a little review of Happy M Kitchen.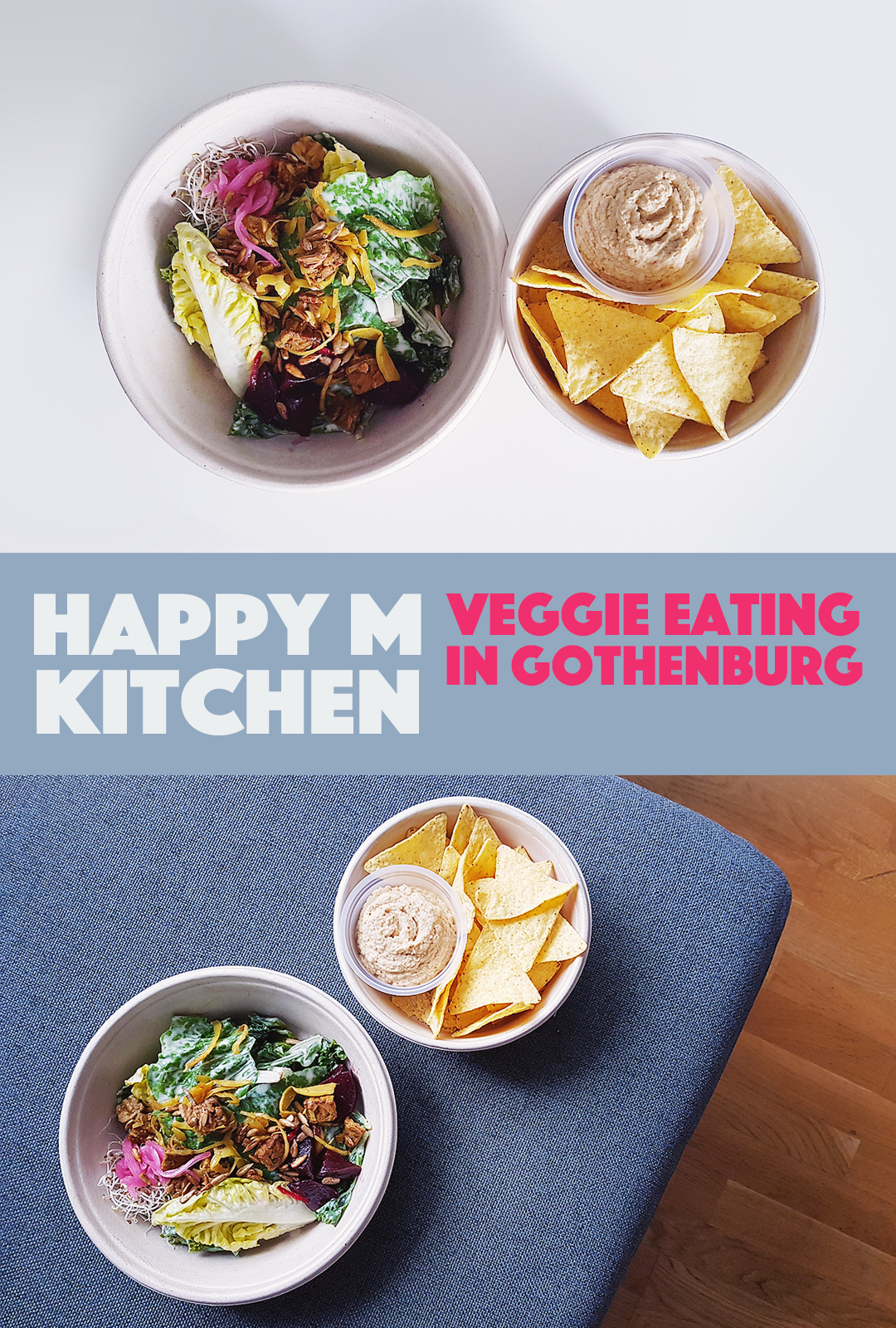 I stayed at a hotel during my weekend in Gothenburg, meaning I had breakfast covered, but had to venture out for the remainder of the days' meals. This afforded me the opportunity to try some veggie spots I'd scoped out.
On my first evening in Gothenburg, I decided to grab dinner at Happy M Kitchen. Their menu sounded really good and it was only about a 20 minute walk from my hotel.
Happy M Kitchen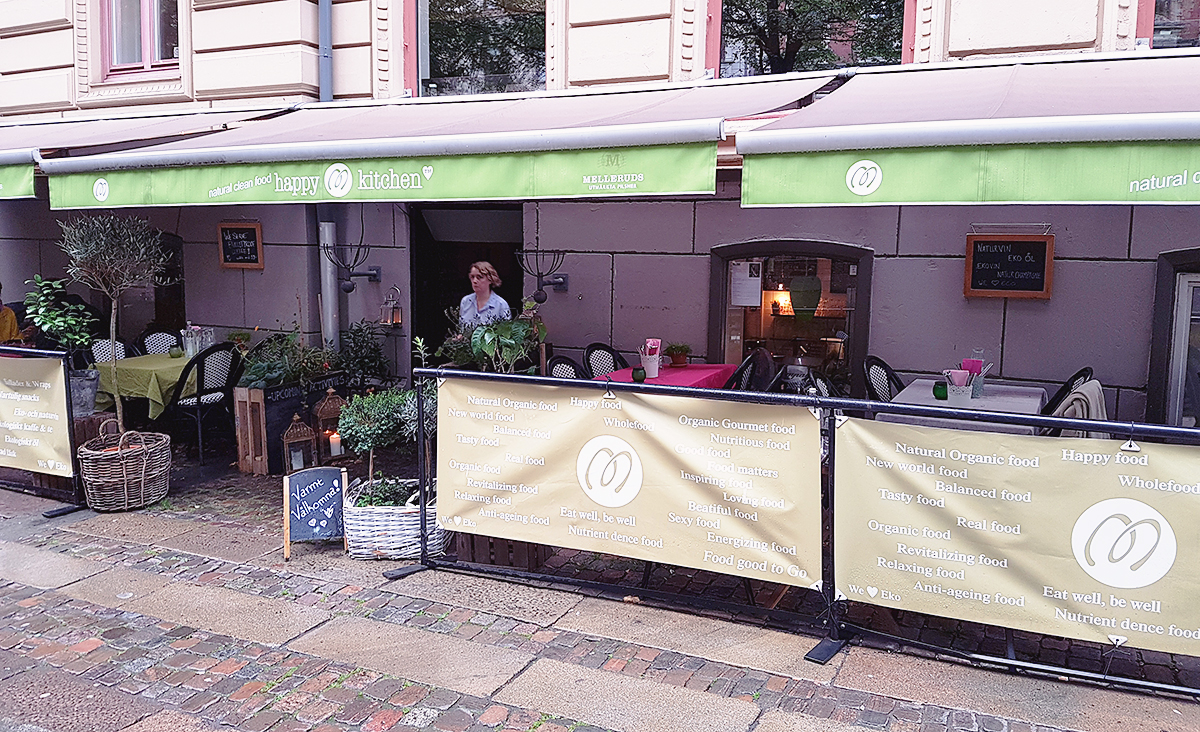 Happy M Kitchen is a rather small restaurant with a cosy atmosphere and dimly lit dining room. They're open all day and serve breakfast, lunch, snacks, and dinner. Their fridge was stocked with juices, smoothies, chia pudding, and raw cakes. And their dinner menu offered starters, mains, and desserts (they have several vegan options).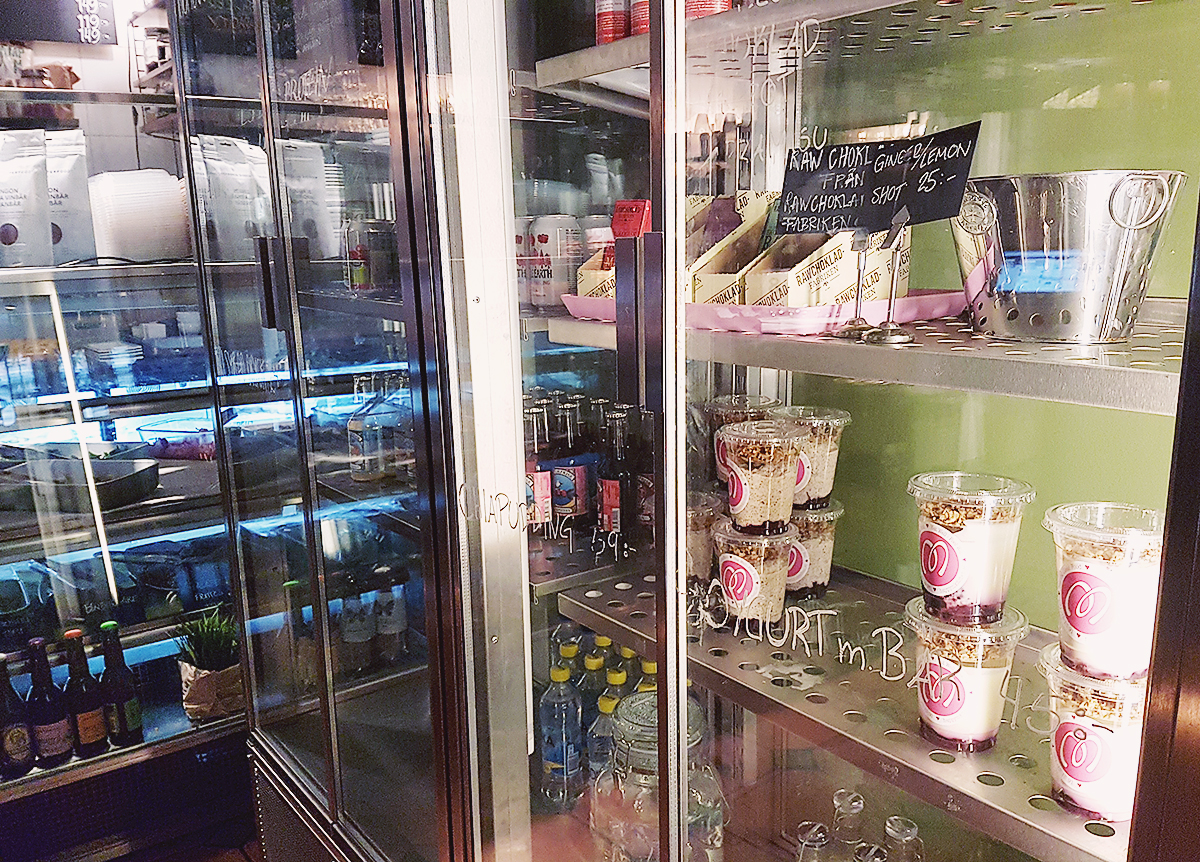 Being indecisive as usual about what I wanted to eat, I decided to get two starters so I could try more than one thing. The waiter assured me that two starters would be the equivalent of a main (I would later find that I did not agree).
I opted for the vegan Caesar salad with tempeh and the nachos with hummus. I got my meals to go as I wanted to indulge in the romantic image in my head of enjoying take away with Netflix on fluffy hotel sheets.
I'd never had a vegan Caesar salad before, but this one was absolutely delicious! And much to my disappointment, the starter size was of course way too small (especially when I'd discovered how tasty it was). Thankfully, I had the nachos with hummus to go with it, and as simple as nachos and hummus is, they were also very good.
Bottom line – don't make the same mistake as me kids. Two starters is not going to be enough, get two mains instead. Trust me, you'll be happy you ordered double once you taste how delicious Happy M Kitchen's food is.
—-
Never miss a post! Follow Banana Bloom on Bloglovin'.
And make sure you check out Banana Bloom on Instagram @BananaBloomblog and on Facebook to see what I'm up to!