Trendy burger joints have caught on to the vegetarian and vegan wave. Prime Burger in Stockholm is one them. Here's what I thought of the vegan burgers at Prime Burger.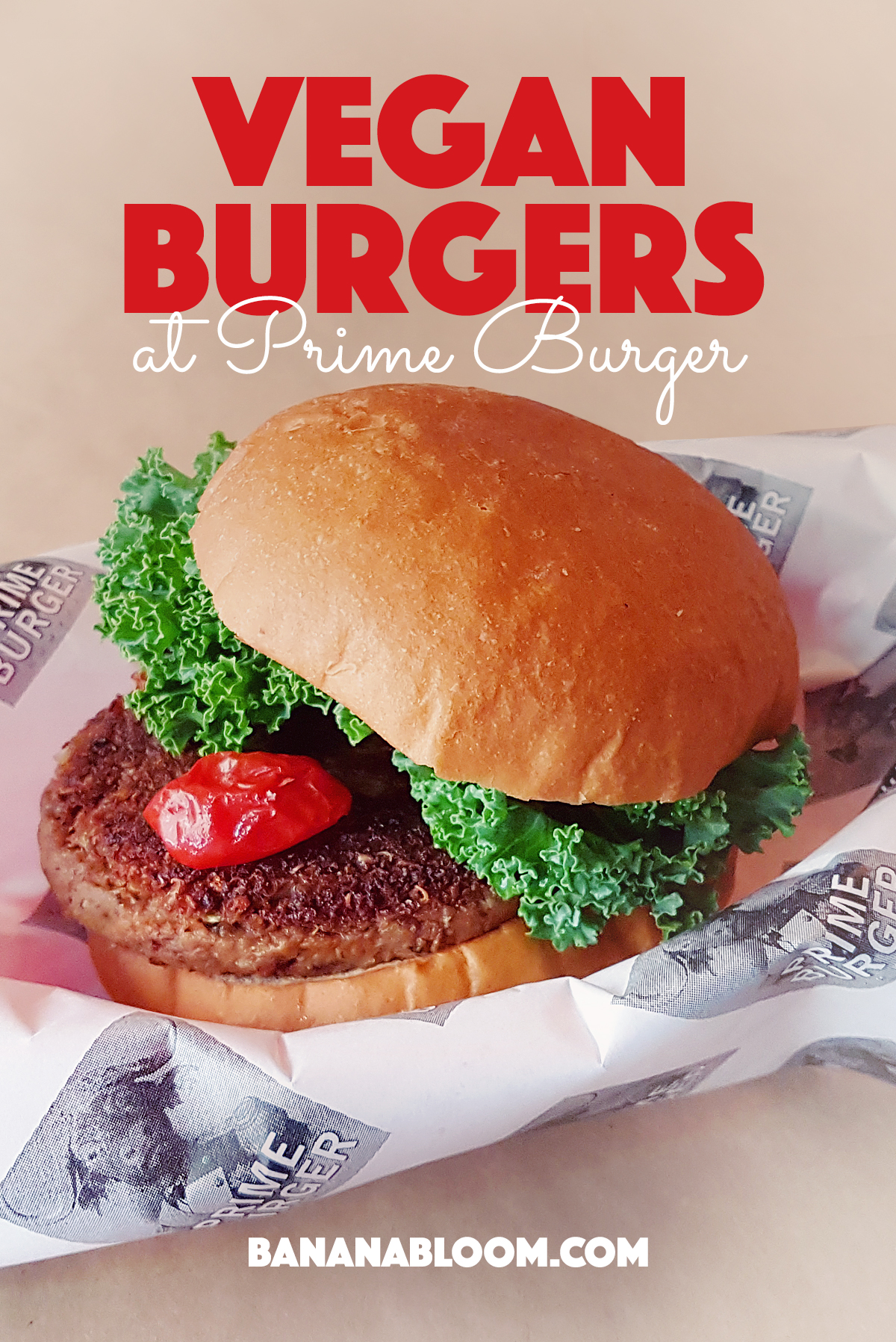 A traditional greasy meat patty wedged between sloppy toppings and bread buns is what you'll find at any of the trendy burgers shops popping up everywhere in Stockholm.
But that's not all you'll find. Chefs have started to think about the bigger picture and increasingly, burger joints are adding vegetarian and vegan options to their menu to attract a wider clientele.
Ok, so maybe offering the possibility to swap the meat patty for halloumi isn't very exciting. But at least it's something, right?
During a recent weekend wander in the city, I discovered that Prime Burger have an actual vegan burger on their menu (what's that you say – a real life vegan burger!?).
Vegan burgers at Prime Burger
The vegan option at Prime is a bean burger topped with kale, sun blushed tomatoes, parsley, and a mustard-lemon dressing.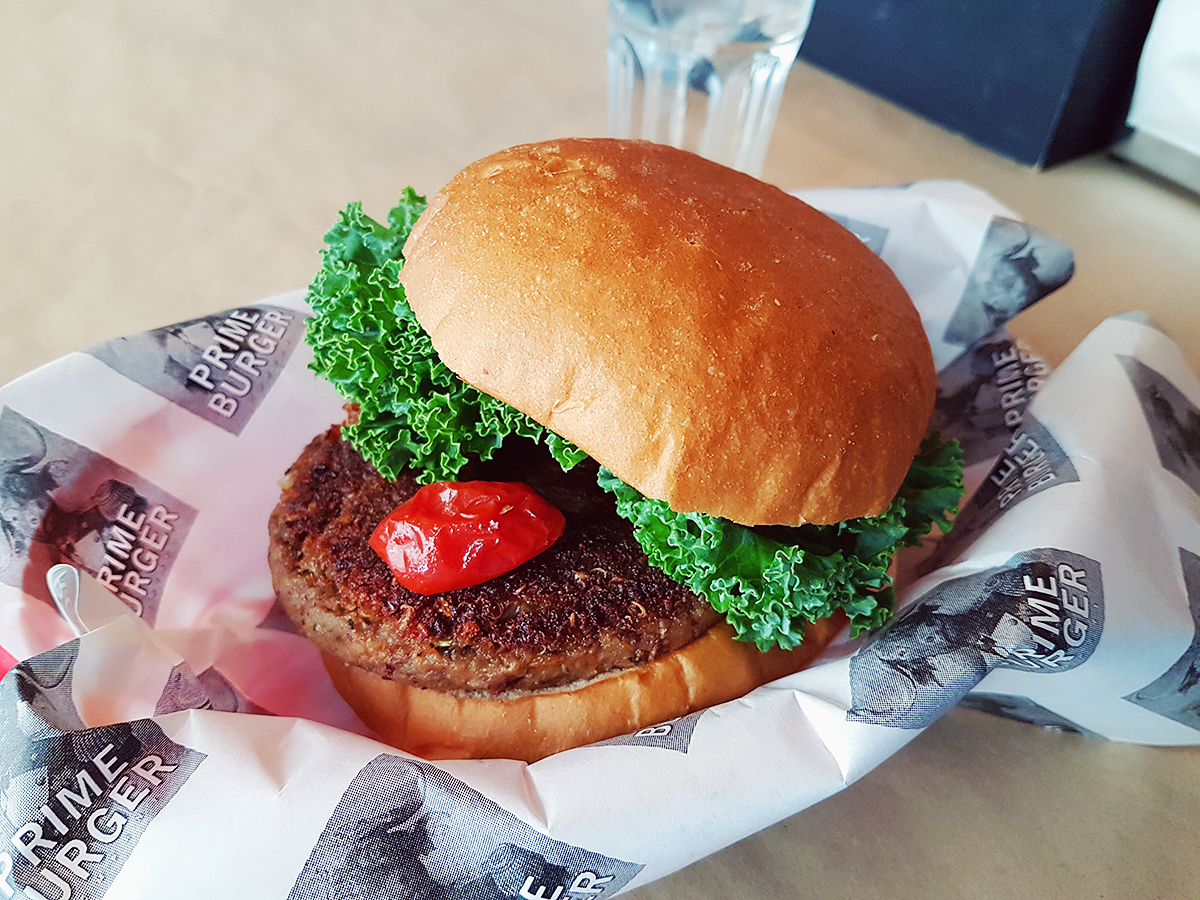 I was surprised to see how fresh the burger looked, much thanks to the vibrant kale and tomatoes. I'm pretty sensitive to overly greasy food so I was glad to find this burger wasn't sopping in oil. Granted, the patty itself was pretty greasy, but the fresh toppings balanced it out.
One of the biggest challenges when it comes to veggie burgers is the texture. It's difficult to achieve that "bite" you might be expecting from a burger that looks so much like meat. This was unfortunately the case with Prime's vegan burger. It was slightly crispy on the outside but after a couple of bites the patty was mush. I liked the flavour though and overall I enjoyed the burger.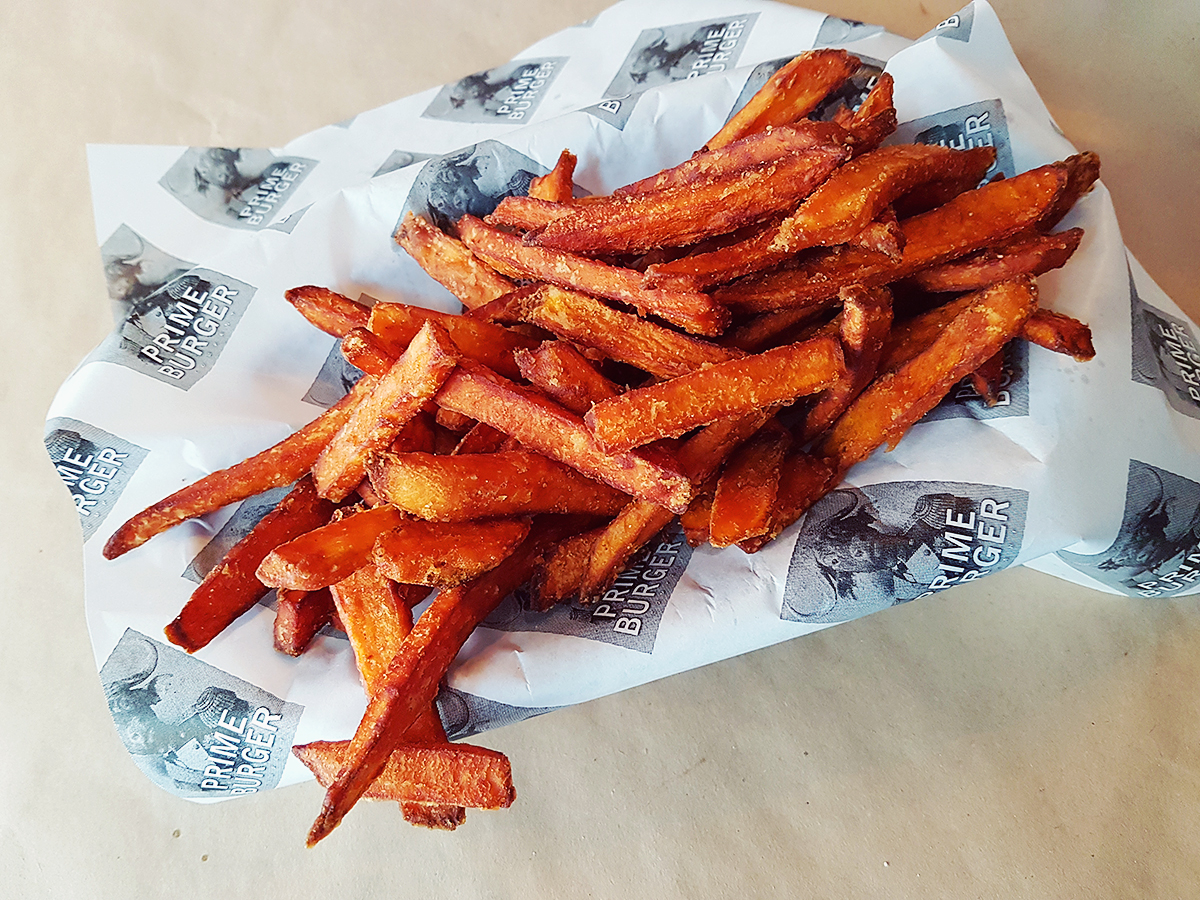 I also ordered the sweet potato fries because I'm apparently on some kind of unofficial mission to find the best sweet tater fries in all the land. Prime Burger's did not disappoint! They were super crispy on the outside and soft on the inside.
Side note: the worst sweet potato fries I ever had were at a burger restaurant in New York City. They were absolutely drenched in grease thus killing any hint of crispiness (they literally flopped over into a sad face each time I picked one up). They left me feeling not only disappointed but nauseous for hours after (due to my aforementioned difficulty with overly greasy foods).
What's the best vegan burger you've had?