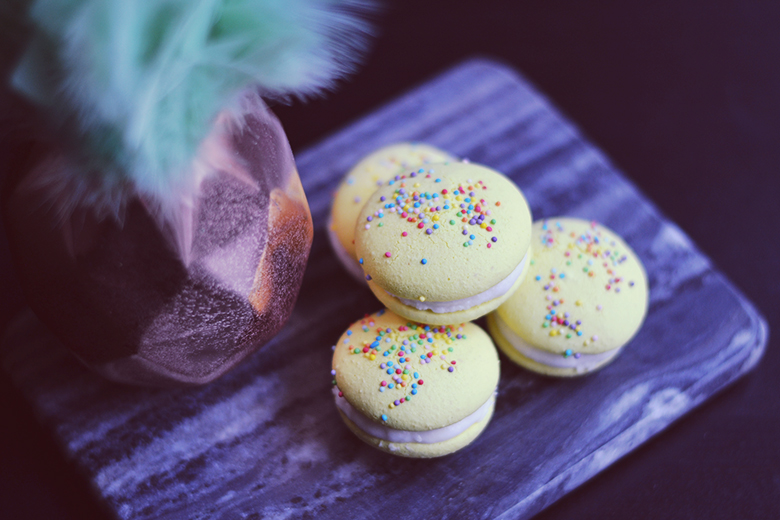 As popular as they are, I've only tasted macarons once in my life. They were from some unremarkable bakery, or perhaps from a grocery store. Definitely not authentic French ones anyway. Unsurprisingly, I was unimpressed. I'll admit that maybe I'd have understood the complete obsession some people have with macarons had I bought them at french luxury bakery Ladurée, oh la la. But alas, the circumstances were not such.
Despite my underwhelming experience with this coin sized pastry, I did attempt baking them once back when they first became popular. I distinctly remember my twenty carefully piped spheres coming out of the oven as a dreadful looking amoeba stretched across my baking tray. Let's just say that was a project that didn't exactly prosper.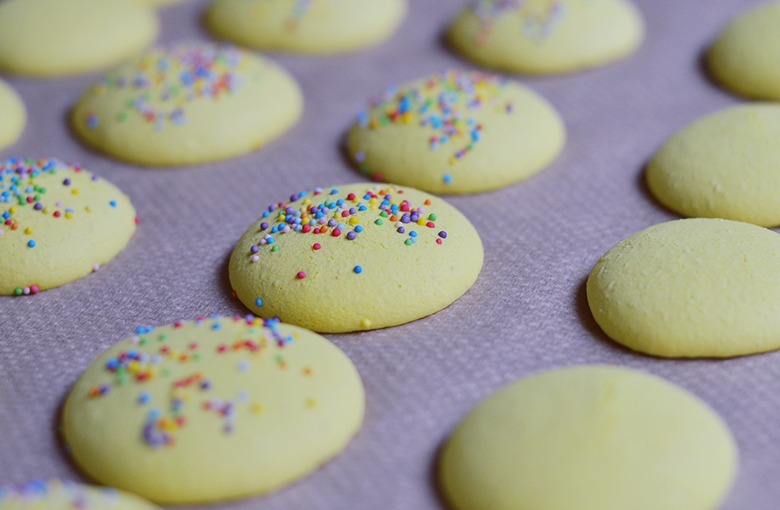 Discovering the chickpea brine method for making vegan meringues has opened up a new door in baking. It's also got me considering what else I can make with the fluff. And like that, I found myself thinking of those colourful macarons again.
I did a test run of a vegan version of macarons this weekend. And hot buttered popcorn, it worked! I'm in the process of baking a second round, I wanted to test the recipe a couple of times, tweaking it as I go, before sharing it. So for now, here's a little sneak preview of these Easter macarons that were my first round. I'll be sharing the recipe later this week so be sure to check back soon,  follow me on Bloglovin', or subscribe to Banana Bloom via email (sign up in the menubar on the right to get notifications of new blog posts via email).