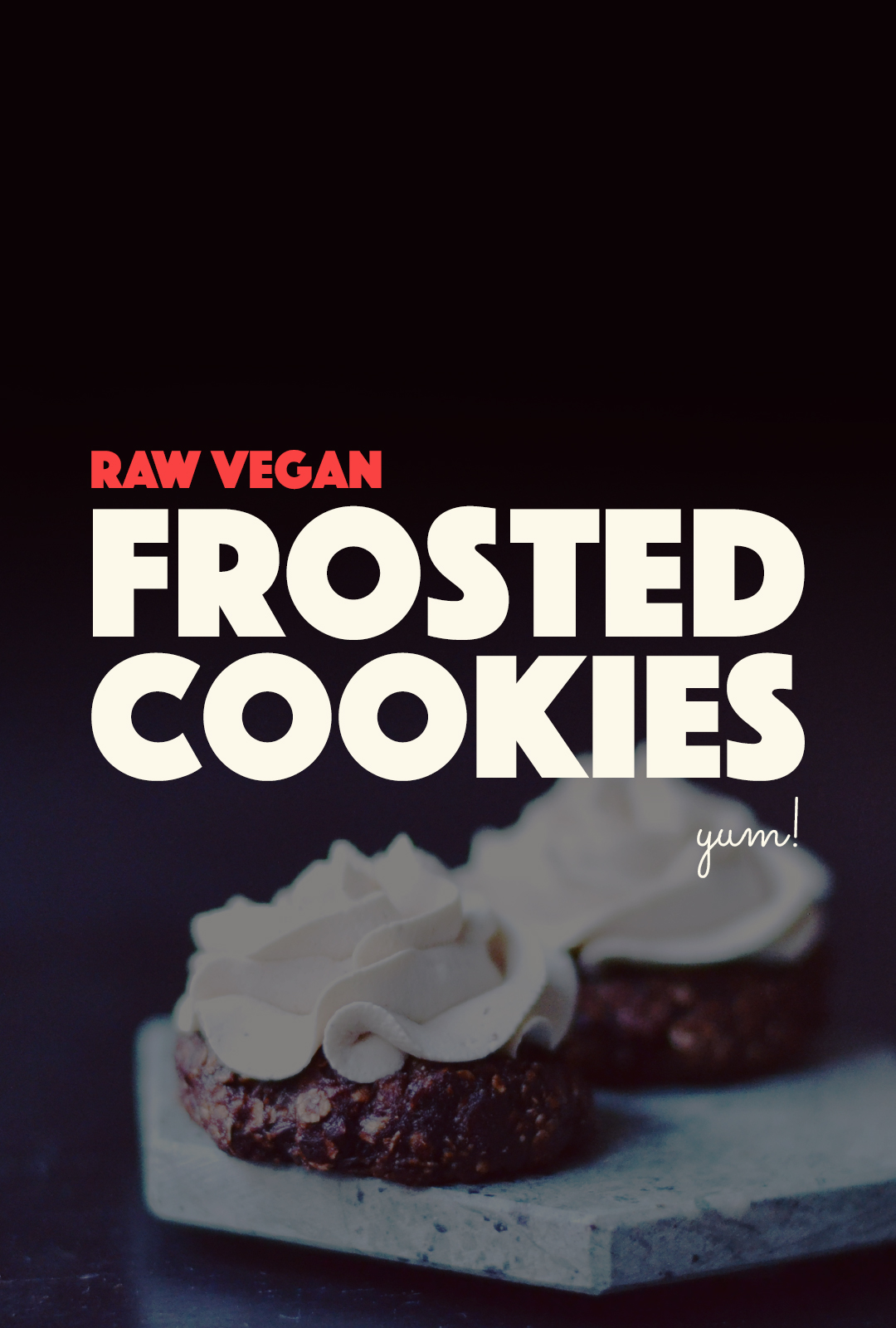 Raw food baking is rarely a failure. If one thing doesn't work out, you can pretty easily tweak it a little bit and turn it into something else delicious.
If your raw "cheese cake" came out a sloppy mess that you can't slice, scoop portions of it into cocktail glasses and call it a trifle.
Let it go. Allow things to be different than you had planned.
My point is, sometimes we set out to make one thing, and end up with something else. And that doesn't mean it's a failure. In fact, let's just try to remove the word failure from our baking adventures all together.
Often in my baking, I just let things flow. I'm experimenting, having fun, and testing as I go along. Adding a little bit of this and a little bit of that, seeing how the flavours merge and how the consistency works out.
That's kind of what I did with these raw vegan frosted cookies. They were going to be raw Oreos, but the rose-like frosting formation came out so pretty that I decided to skip smashing a second cookie on top.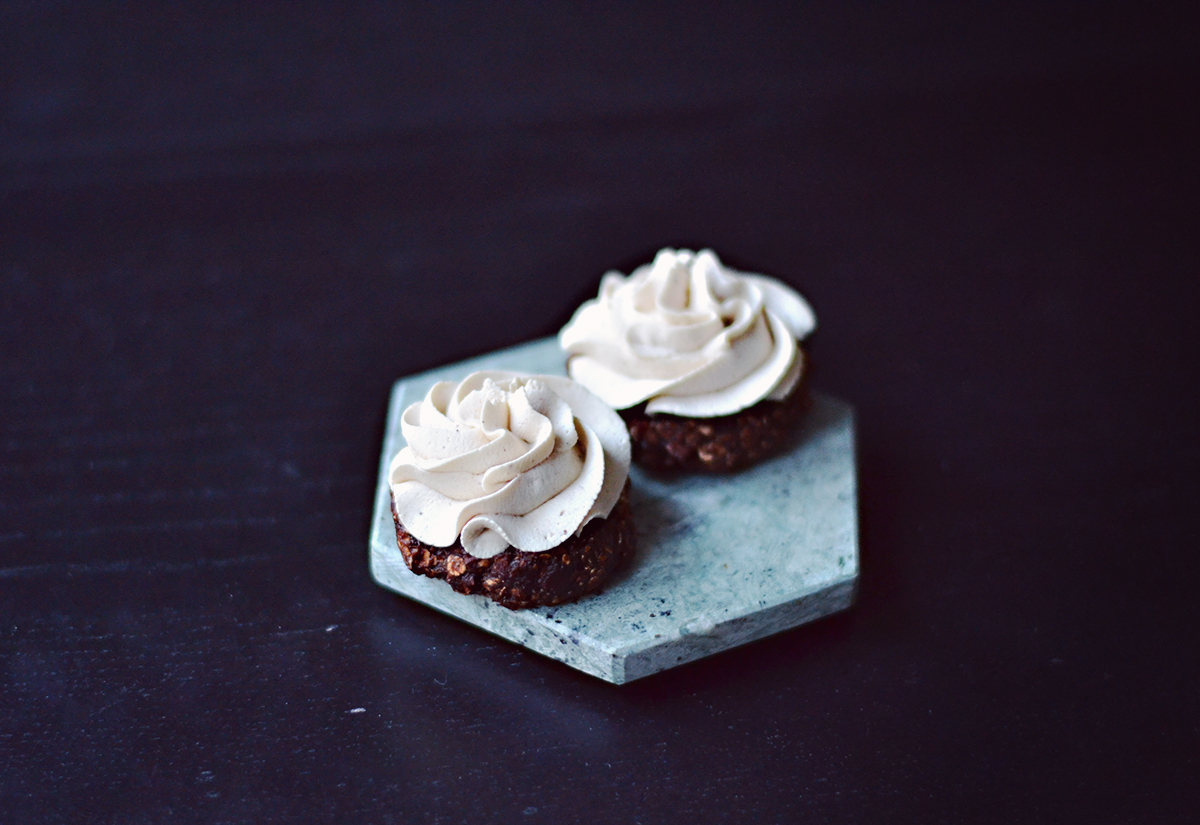 Put some music on, get your mixing bowls out and just go with the flow. And if the frosting comes out a total mess on these raw vegan frosted cookies? Smash a cookie on top and call them Oreos – see? Success!
Raw Vegan Frosted Cookies
Makes 8 cookies
For the cookies
5 medjool dates
1-2 Tablespoons cocoa powder
1 teaspoon mesquite, maca or lucuma powder
1-2 Tablespoons water
pinch of salt
1/2 Cup oatmeal
1-2 Tablespoons raw chocolate chips, optional
For the frosting
1/2 cup cashews, soaked overnight (preferably for 24h)
1/2 tsp bourbon vanilla
2 Tbsp maple syrup
3 Tbsp coconut oil, melted
1/2 tsp apple cider vinegar
Method
For the cookies: in a food processor or high speed blender, mix the dates, cocoa powder, mesquite (or maca, or lucuma), water and salt. Blend until very few or no lumps remain.
Transfer to a small mixing bowl and add the oatmeal and raw chocolate chips. Mix together with a spoon or your hands until incorporated.
Roll the dough into 8 even sized balls and then form cookie shapes out of them.
Place on a tray in the freezer to set while you make the frosting.
To make the frosting: drain and rinse the cashews. Place all ingredients for the cashew cream in a high speed blender or food processor (I swear by my Blendtec). Blend until very smooth, place in the freezer for 20-30 minutes.
After 30 minutes, take the frosting batter out of the freezer and whip it with an electric beater. Repeat this process four times every 15 minutes until the cream has cooled and stiffened enough to transfer to a piping bag.
Use a pipe tip to pipe frosting onto each cookie, or spread frosting on one cookie and sandwich a second one on top.
Store the finished cookies in the freezer, taking out 10-20 minutes before serving to allow to defrost a little. Store any leftover frosting in an airtight container in the fridge for up to a week.
Do you often get frustrated when you're baking or do you just let it flow?