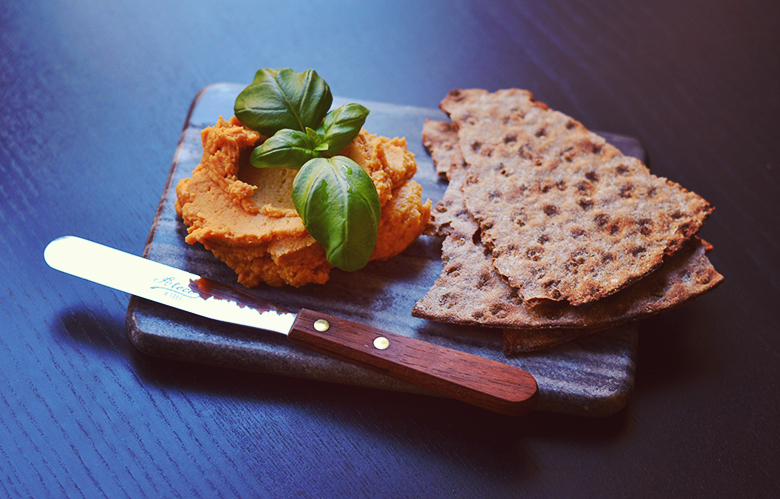 When it comes to condiments, hummus is one of the most versatile of them all. The possibilities are endless; spread it on crackers or bread, smear it in a burrito or fajita, use it as a dipping sauce for chips or carrot sticks, wedge it in a crêpe, dollop it on pizza, pair it with falafel, sandwich it with a (veggie) burger, mix it into a salad…or spoon it straight out of the container (I'm not here to judge).
A classic hummus recipe will likely include chickpeas, garlic, Tahini (paste made from sesame seeds), lemon and cumin. Some throw in a bit of parsley, others add olive oil. Me? I like to keep it super simple (as if hummus wasn't already ridiculously easy to make). This is my favourite hummus recipe.
BANANA BLOOM HUMMUS
Yield: 1.5 – 2 cups
460 g / 16 oz chickpeas, drained and rinsed
Juice of 1/2 lemon
1/2 tsp salt
1 tsp smoked paprika spice
1/3 tsp chili
1-2 tsp cumin
1/2 – 3/4 cup water
Fit a food processor with the blade attachment and throw all the ingredients in. Blend and add more water as needed if the batch is lumping too much or looks dry. Let everything blend for several minutes until it is completely smooth. Taste test and add more salt or spices if necessary. Store in an airtight container in the fridge.
Enjoy!