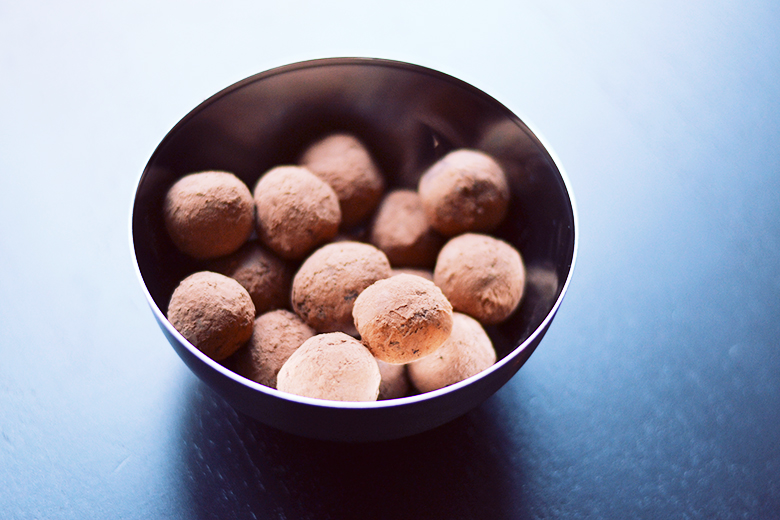 The Christmas baking continues, nothing can stop me now! I threw together a small batch of raw gingerbread truffles to add to the ever-growing plethora of goodies which will crowd on my tiered cake plate at Christmas.
These are super easy to make and great just as a snack any time since they're refined sugar free and full of all that is good for your body and soul.
GINGERBREAD TRUFFLES
Yield: about 15 truffles
10 medjool dates, pitted
1 tsp liquid vanilla extract
1 tsp mesquite powder
1 Tbsp cocoa powder
1/2 tsp carob powder
1 tsp gingerbread spice (or a mix of cinnamon, ginger and cloves)
Coating:
1 Tbsp cocoa powder
1 tsp gingerbread spices
METHOD
Place all ingredients in a food processor and blend until completely incorporated, a big ball of "dough" will form. In a small bowl, mix cacao powder and gingerbread spices. Roll the raw "dough" into bite sized balls and roll in the cocoa powder mix. Store in an airtight container in the fridge or freezer.
Enjoy!