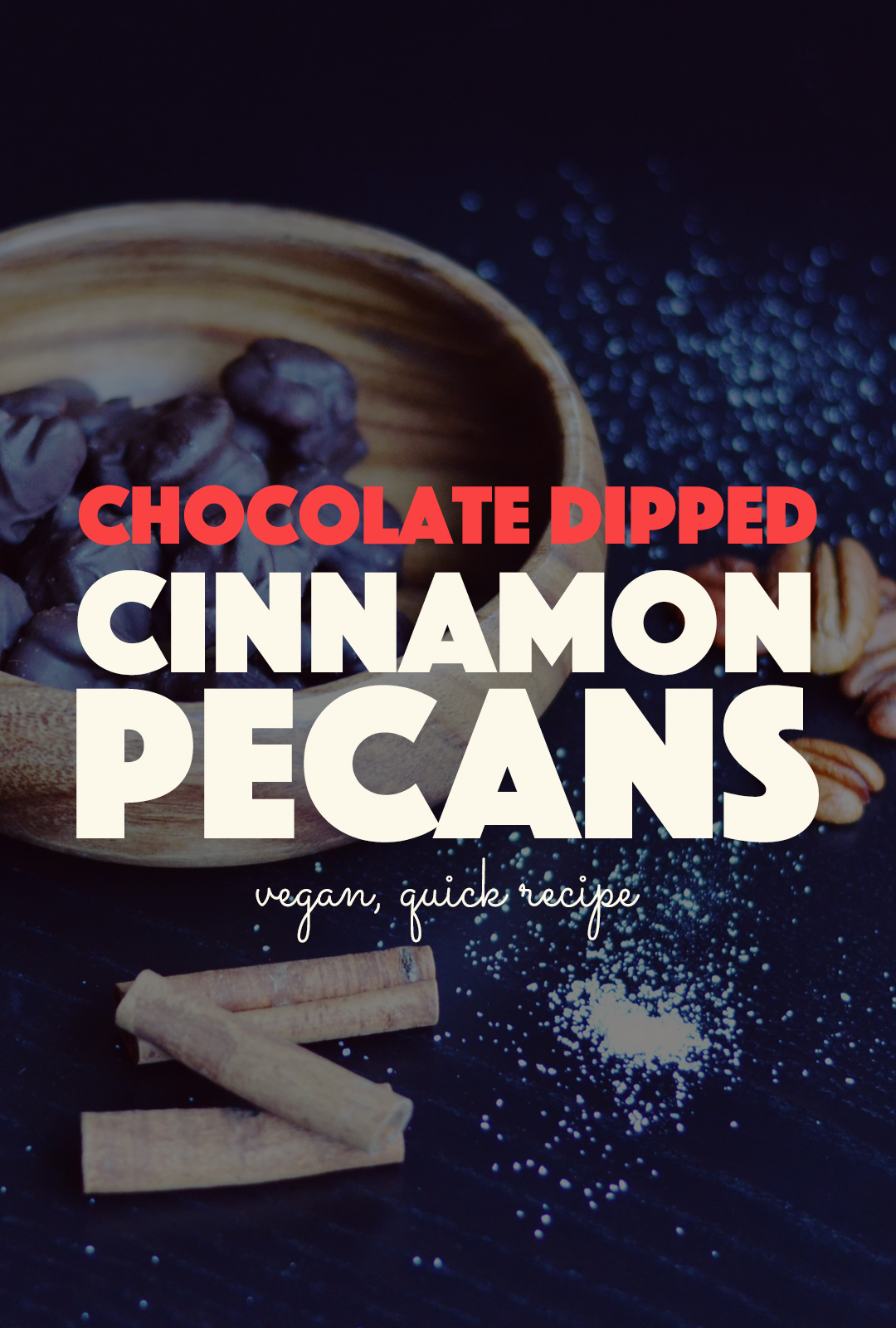 There's something about the combination of chocolate and nuts that is just simply… delicious. But besides being tasty as heck, this little treat also happens to be full of nutrition!
Good quality (vegan) dark chocolate has a lot of magnesium, iron, and fiber in it, as well as antioxidants. Nuts are packed full of healthy fats and protein. And the added cinnamon is also a health promoting spice full of antioxidants and has anti-inflammatory properties, it's also said to lower blood sugar levels.
So basically, this should be labeled a healthy snack more than a decadent dessert or treat. With all the health benefits packed into it, we're looking at beautifying little nibbles right here.
But call it whatever you wish, and then go whip up some chocolate dipped cinnamon pecans to snack on. They're easily made and ready to be devoured in less than 20 minutes.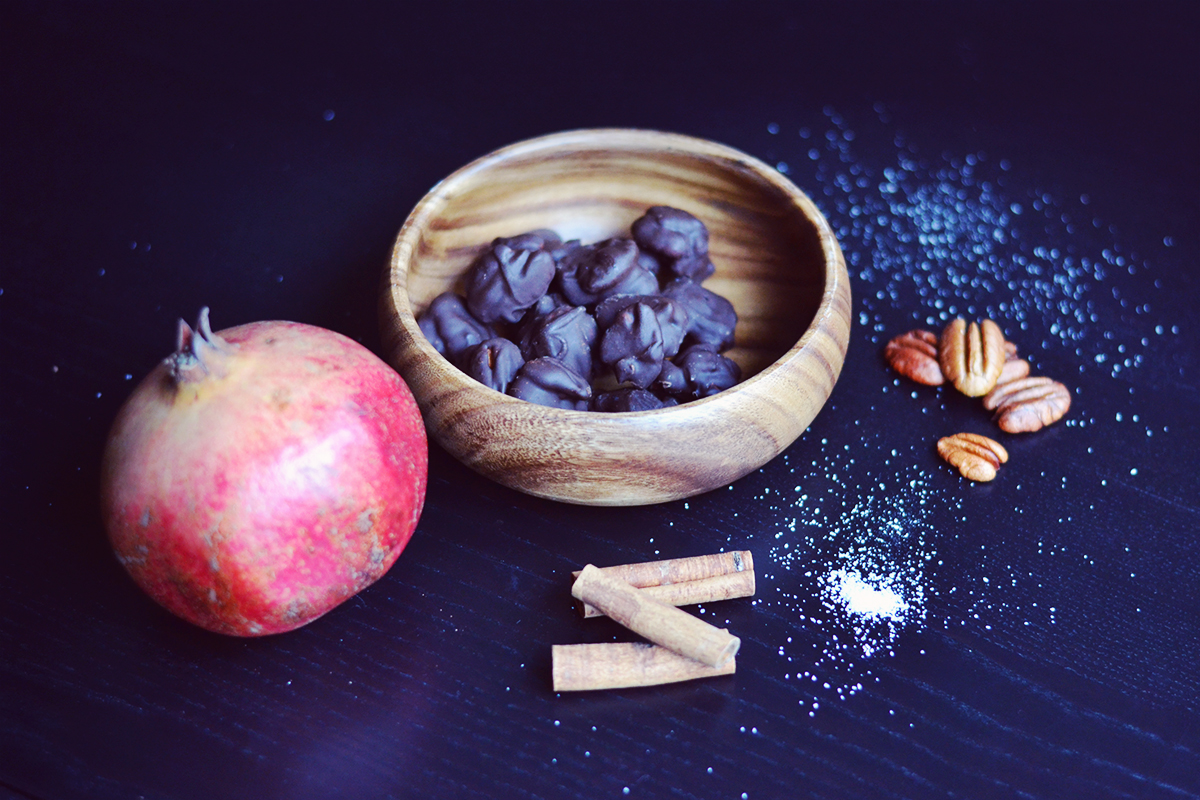 Chocolate Dipped Cinnamon Pecans
1 cup pecans
1/2 tsp cinnamon
pinch of salt
100 g / 3.5 oz dark vegan chocolate
Directions
Combine the nuts, cinnamon and salt in a medium sized bowl.
Chop the dark chocolate and place in a bowl. Allow to melt slowly over a pot of boiling water (or in the microwave).
Once melted, pour the chocolate over the nuts and spices and mix until thoroughly coated.
Drop little clusters on a truffle grid or sheet of parchment paper.
Place in the fridge or freezer to set.
Enjoy!