In these times of #stayingin and #physicaldistancing, who's not spending time cooking or baking, right? When my restlessness really kicks in is when I usually come up with an idea for something to bake. And that's exactly how this melt-in-your-mouth delicious Chocolate Banana Bread was made.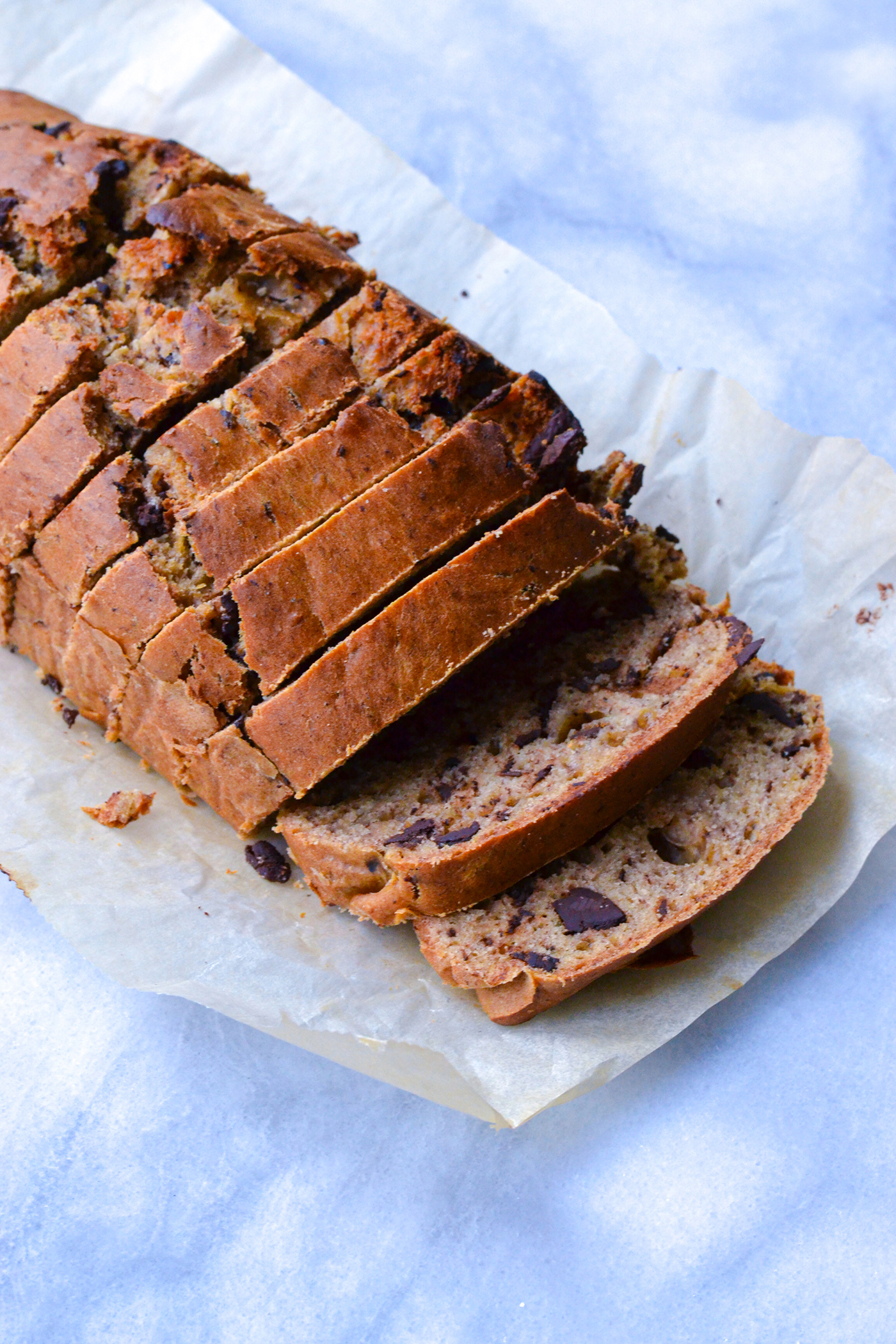 I like to eat this banana bread with (vegan) butter for breakfast, or as a snack. And always with a cup of coffee (very important sidekick). After making this loaf last Sunday evening, I had it for breakfast several days in a row during the week until, sadly, it was all gone. *cries*
I stored the chocolate banana bread in a bag on the kitchen counter. It kept well like that for about three days (which is about how many days it took me to finish it). But if you – unlike me – want to make it last longer, I'd suggest slicing it up and freezing it. You could also keep it in the fridge if you'll be eating it within a week.
Seriously though, this banana bread is some of the best I've ever had. It's just the right amount of "doughy", and the added chocolate takes it up a notch.
Now I'm waiting for the bananas I've got to ripen so that I can make another loaf. Seems that when you watch bananas, they ripen slower though. *sigh*
May your bananas be over ripe so that you can make this chocolate banana bread, right now.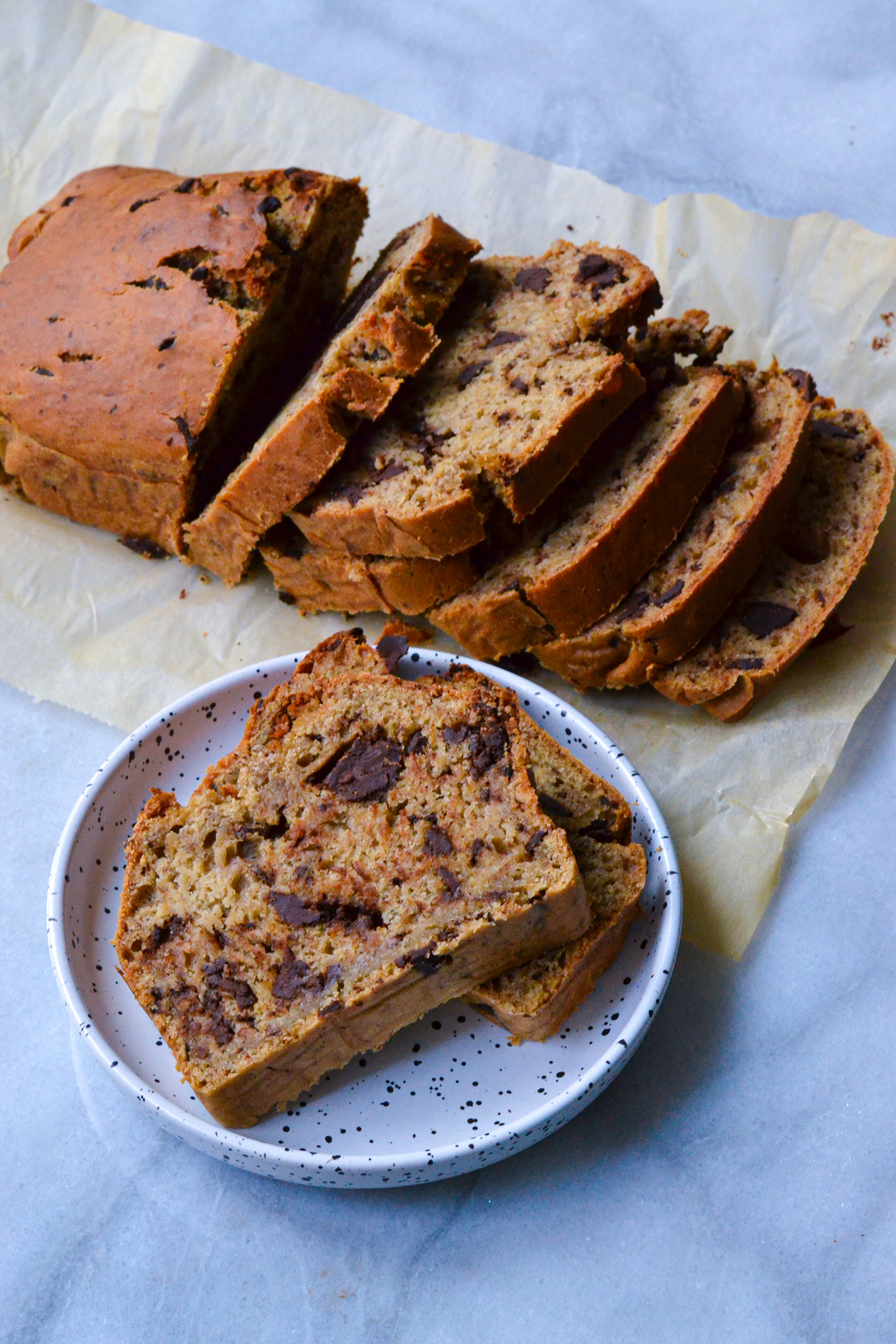 Chocolate Banana Bread (vegan)
Ingredients
2-3 large over ripe bananas (about 330-380 g)
1/3 cup coconut sugar (or other sugar of choice)
1/3 cup neutral oil (I used canola oil)
1 tsp vanilla extract
240 g flour
2 teaspoons baking powder
1/2 teaspoon baking soda
pinch of salt
splash of plant based milk (I used soy milk)
80-100 g dark vegan chocolate
How to make
Preheat oven to 175C (350 F) and grease a loaf pan (or line it with parchment paper).
Mash the bananas with a fork and add them to a mixing bowl.
Add the sugar, oil and vanilla extract and mix with a handheld mixer.
Add the flour, baking powder, baking soda and salt and mix again.
Add a splash of the plant based milk to get the right consistency to the batter, it should be slightly thick but not dry.
Chop the dark chocolate and fold into the batter using a spatula.
Pour the batter into your loaf tin and bake in the oven for 50-60 minutes. Check the bread with a toothpick (should come out slightly damp), be careful not to over bake!
Allow to cool completely before cutting the bread in generous thick slices.
Store on in an airtight container in room temperature for 2-3 days, in the fridge for up to a week or sliced and frozen for longer storage.