There's not a day that goes by that I don't have at least one snack. My snacks vary and I have my favorites, but a quick, filling and protein packed snack I love it Peanut Butter Banana Toast.
I stopped by the health food store a couple of days ago. Having not been there in a couple of weeks, my basket quickly filled with staples as well as some new products I found in stock. One thing that went straight in my basket is this 100% sprouted rye bread, that I used to buy all the time before to have toasted with peanut butter and banana on top. I haven't had it in ages!
Peanut Butter Banana Toast is so simple and a great snack! It packs all the good stuff you need – healthy fats, good carbs and protein! Health benefits aside, sometimes you just want to eat something because it tastes really good, and this checks that box too.
You can use whatever bread you have on hand, preferably something you can slice and toast. I like darker bread like the rye bread I used for this. Oh, you know what would be even tastier for this? Sliced and toasted banana bread – try it!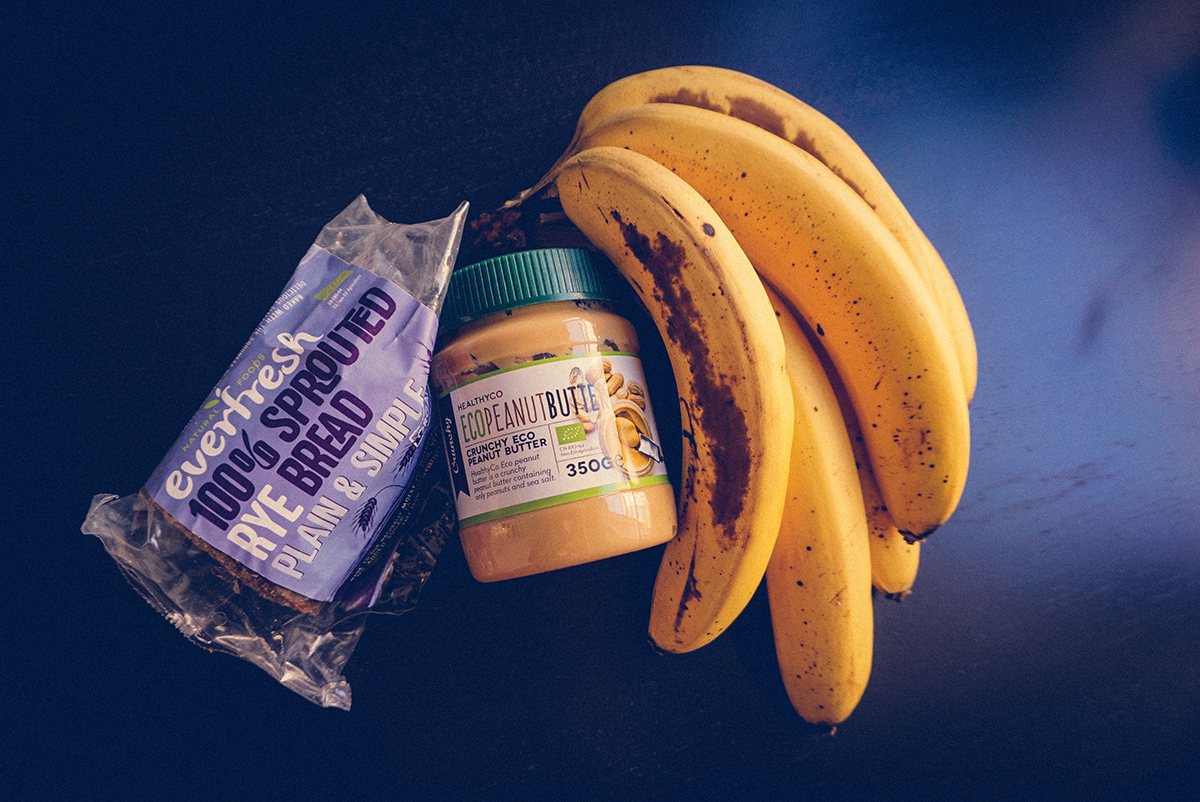 Once your bread is toasted, just smear your favorite peanut butter on each slice (I've been really into crunchy peanut butter lately) and then top with thin slices of banana. I like to sprinkle some cinnamon on top, and I added raw cacao nibs too for some extra crunch.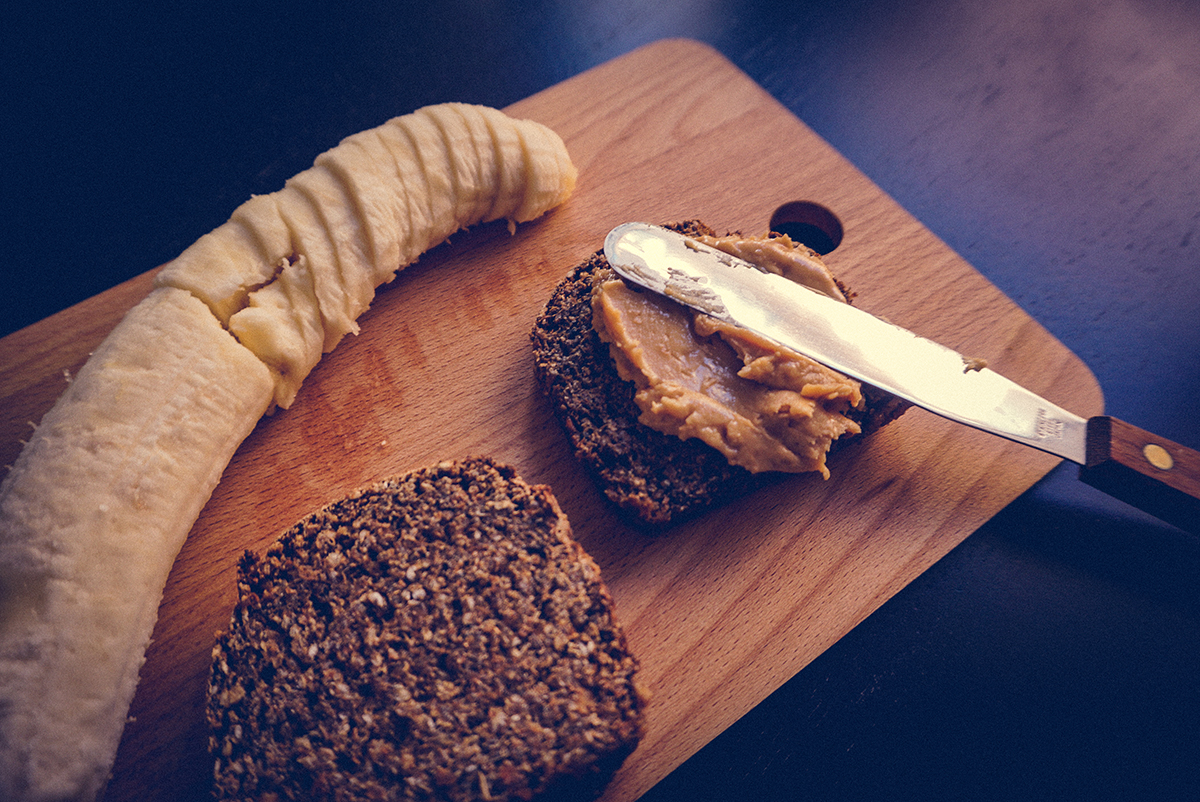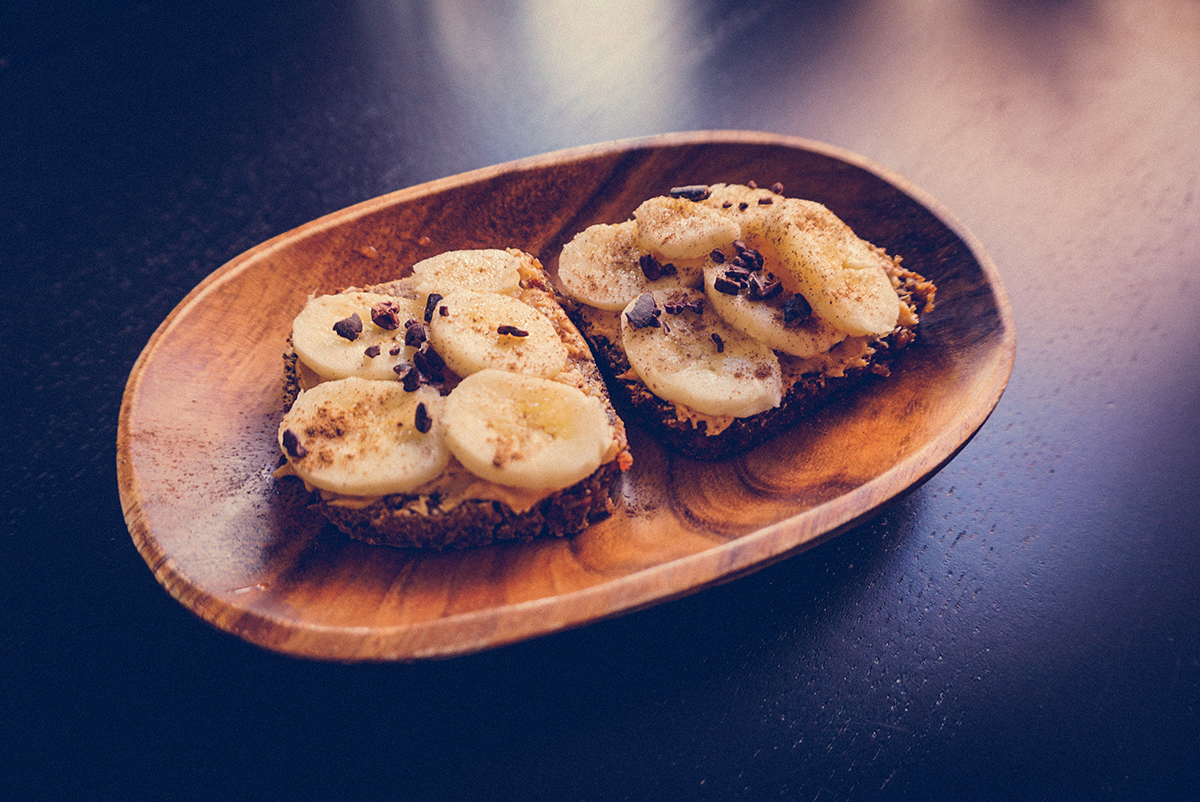 What's your favorite snack?
This post is not sponsored, however it does contain adlinks.