Autumn is apple season and what to do with that abundance of apples you find yourself with if you've got an apple tree or two in the garden? A Quick Vegan Apple Crumble of course!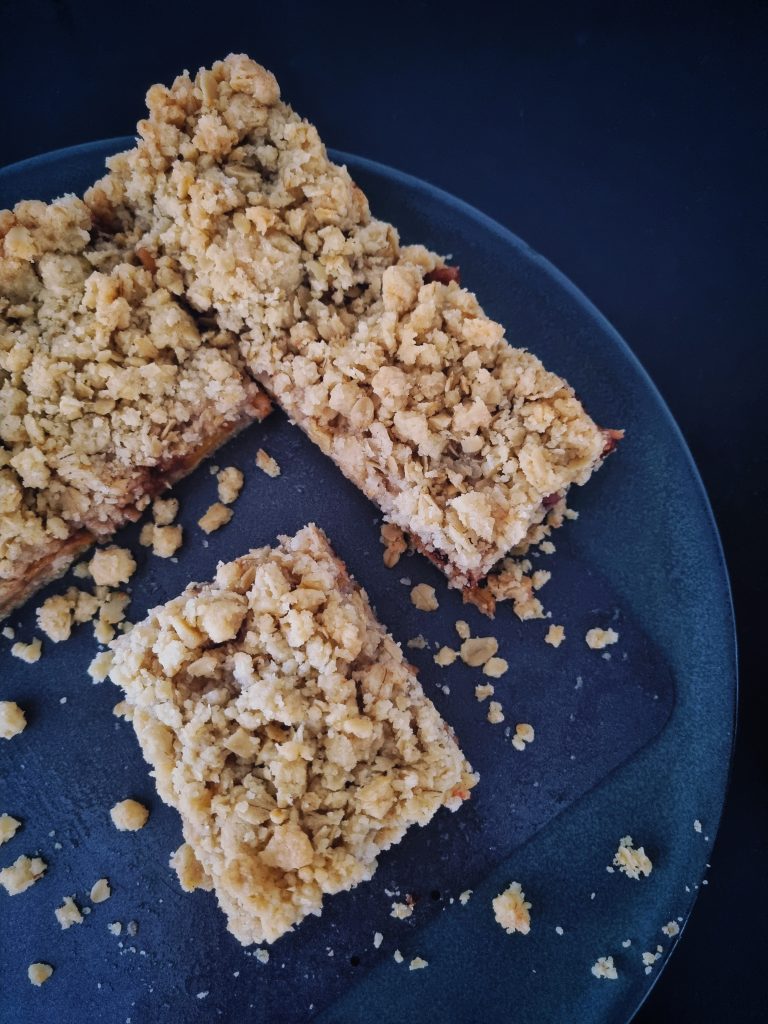 A couple of weeks ago I got a ton of apples from some friends of ours who have an apple tree in their garden. Although I eat at least one apple a day, this was far too many for me to get through before they'd go bad. So I chopped them all up and stored them in the freezer for the time being. Not wanting the apples to go to waste, I've made this quick vegan apple crumble the past couple of weeks.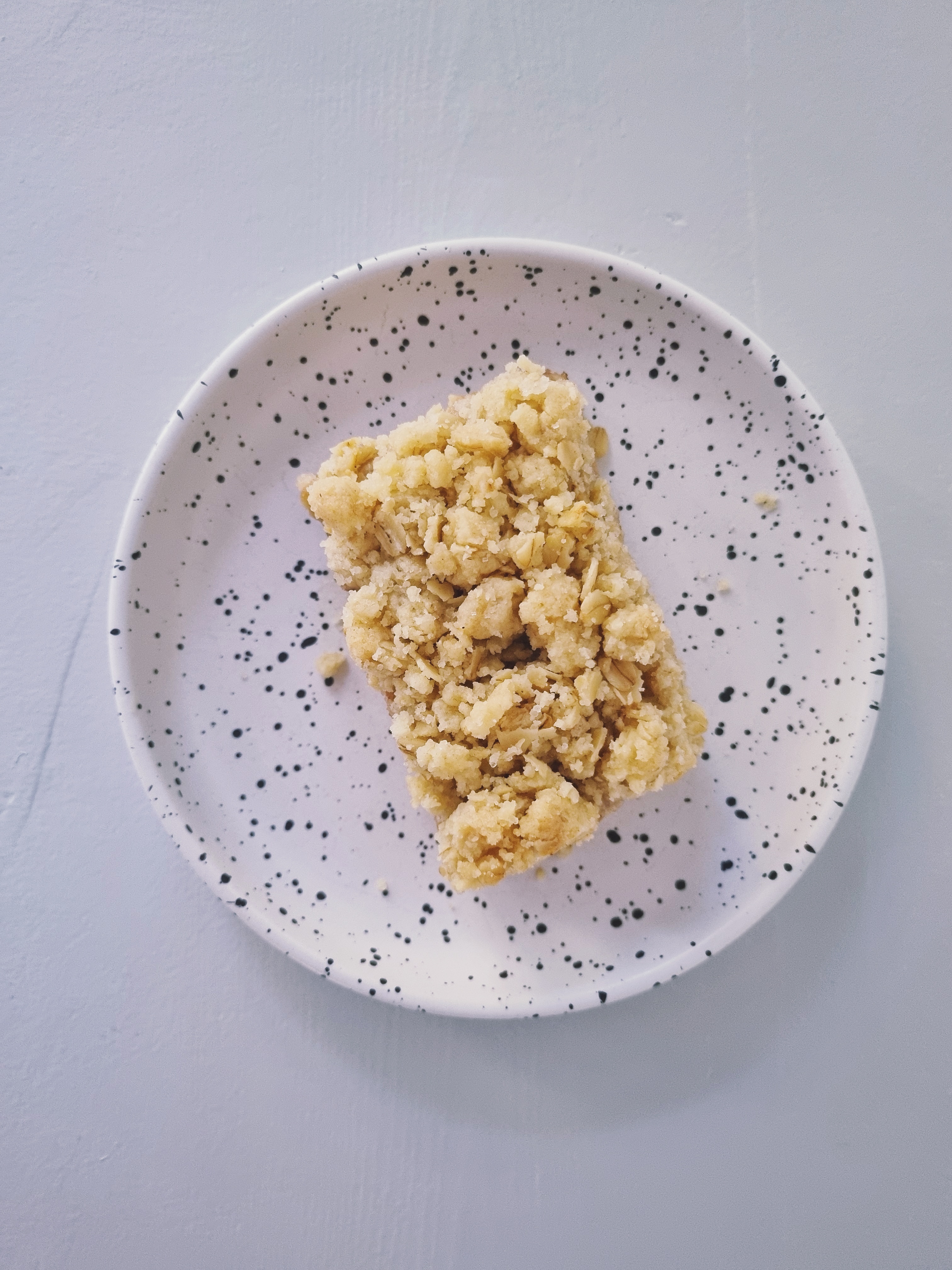 This recipe is so easy, everything pretty much goes into one bowl and you can spice the apples however you like. I've stirred in cinnamon and cardamon with the apples, and most recently I tossed the apples with pumpkin pie spice.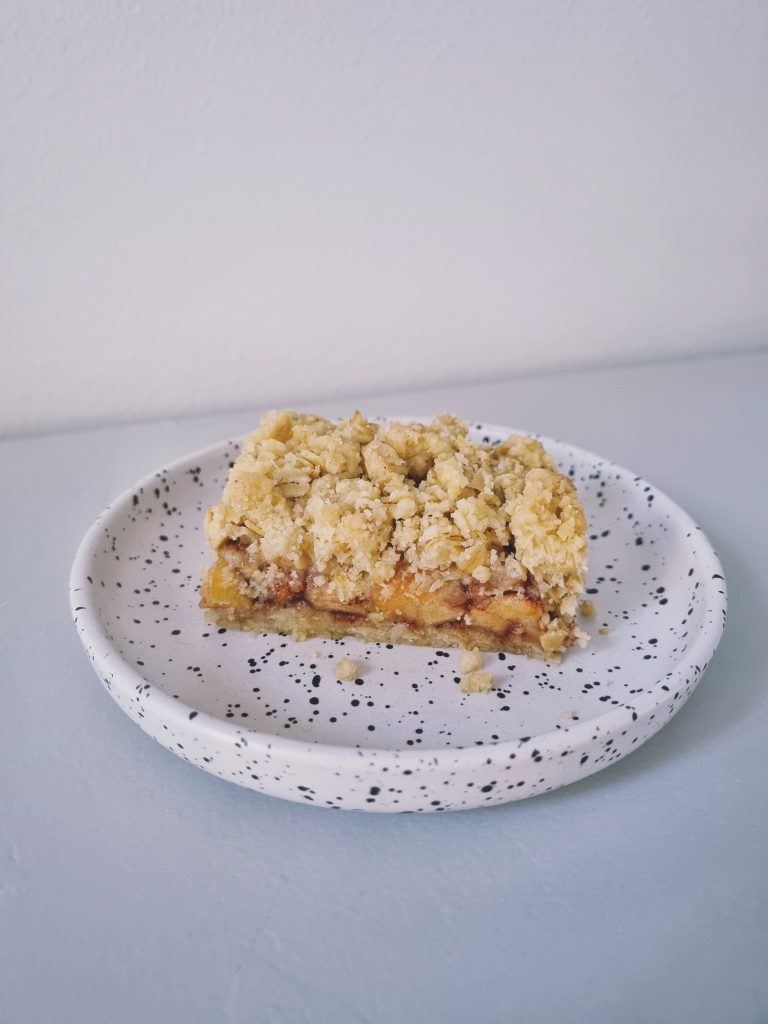 Quick Vegan Apple Crumble
Makes one 20×20 cm (8×8 inch) pie
Ingredients
200 grams vegan butter, melted
200 grams sugar
140 grams rolled oats
180 grams flour
1-2 tsp vanilla powder
a pinch of salt
For the apples:
5-6 apples, chopped
1-2 tsp cinnamon and/or cardamon
2-3 Tbsp sugar

Method
1. Set the oven to 175 C / 347 F.
2. In a large bowl, add the chopped apples, spices and 2-3 tablespoons of sugar. Mix until all the apples are covered, set aside.
3. In a separate bowl, add the melted butter, sugar, rolled oats, flour, vanilla powder and pinch of salt. Mix to combine, the consistency should be such that if you squeeze it in your hand it forms a lumpy dough.
4. Grease a form (I used a 20×20 cm / 8×8 inch form) and press about half of the crumble dough in the bottom of the form. Spread the apples evenly over the bottom and then crumble the rest of the dough on top of the apples.
5. Bake for about 30 minutes in the middle of the oven. Keep an eye on it and take it out when it's started to get a little golden around the edges.
Serve with vanilla ice cream or custard. Yum!